Some Hawai'i Startups Scramble to Survive, Others Enjoy New Opportunities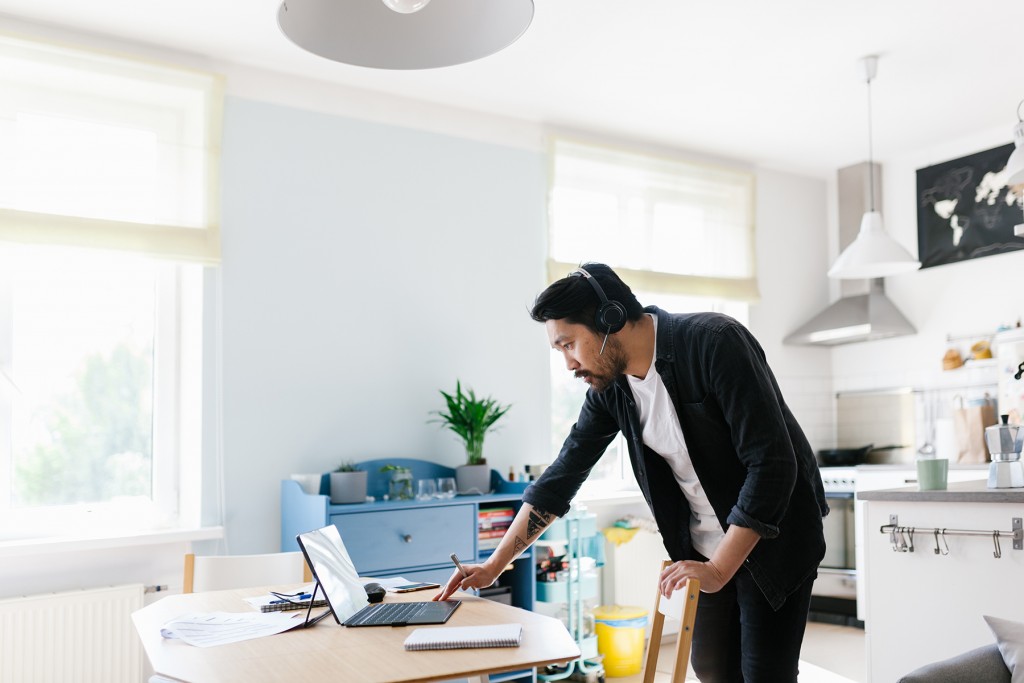 Hawai'i startups are weathering the COVID-19 storm in different ways: Some are trying to survive by adapting and cutting cost, while others are experiencing an increase in demand.
"Conserve capital and extend your runway," advises Chenoa Farnsworth, a managing partner at Blue Startups, a Honolulu accelerator. When the economy slows, many funding sources dry up and startups need to stretch their cash, she says.
Visitor industry based startups are feeling the greatest crunch now. But some sectors, like online education and delivery services, are experiencing more demand, Farnsworth says.
"If there is a way you can pivot, to move into an area that fills a need that's been developed by this crisis, that's something to consider."  
Here are the experiences of four startups in Blue Startups portfolio of companies.
Remote Solutions
Liza Rodewald, CEO and founder of Instant Teams, a Hawai'i-based company specializing in assembling remote teams, says their expertise is in high demand. "One of the things we started doing immediately is opening up our content to people. We've shared our remote communications policies, how we schedule time zones and workday scheduling. We've been rolling back the curtain and helping companies as much as we can," she says.
Prior to the COVID-19 crisis, Instant Teams' was developing a dashboard to monitor productivity and keeps remote teams on track. Rodewald says many companies are interested in this dashboard so Instant Teams has shifted resources to accelerate the development of this product and is releasing the beta version for free.
"It definitely is a hard time, but we have some good solutions in place to help out."
Instant Teams is cautious about spending money and approaching operations conservatively, Rodewald says. She is freezing hires she had planned and re-assessing growth plans. She says Instant Teams has customers on both sides of the coin, some scaling back, while others, such as an education-tech client, are ramping up.
Rodewald says she has noticed in uptick in investors interested in Instant Teams, because remote work is a top-of-mind topic now.
Shrinking Tourism Market
Shaka Guides delivers app-based and self-guided audio tours on Kaua'i, O'ahu, Maui and Hawai'i Island. Before COVID-19, the company was adding staff and negotiating partnerships with hotels, and its app was highly ranked in app stores, says Andrew Fowers, CEO and co-founder of Shaka Guides.
But revenue has dropped 50% and Fowers anticipates it will drop to zero soon. He has been forced to make layoffs and reduce hours, and he and the other co-founder have taken substantial paycuts. The startup is planning to stretch cash from its most recent round of funding as far as it will go in the face of the unknown, he says.
"We are trying to stay positive. We need to go back to our roots when it was two founders working from their house, eating beans and rice to survive," Fowers says
"What can we do more with less in order to stay in business?" 
Fowers says Shaka Guides intends to pivot the app by offering a free tour to Hawai'i residents. People can complete a driving tour in their vehicles while maintaining social distancing. Fowers thinks Shaka Guides can be valuable to folks looking for relief, whether as an escape from staying at home or as an educational experience for children.
But out of sensitivity to the current situation Shaka Guides doesn't plan to launch these changes until things settle down, Fowers says.
Crisis Spurs a Pivot
iFirst Medical Technologies has begun adapting its sensors to test for coronavirus through a nasal swab test. The med-tech startup's sensors are currently designed to test for blood coagulation disorders in the field by EMS personnel.
"Even though the go-to market application is coagulation, we've also demonstrated the capability to do blood typing. And it just so happens some of the techniques that are used in this blood typing assay are also useable to detect viruses," says Luke Joseph, founder and CEO of iFirst.
iFirst's sensors are using computer vision and machine learning to do what the eyes and brain of a laboratory technician do, while allowing testing to be performed outside the lab with on the spot results, Joseph says. The device transmits test results, with a GPS location, to a cloud-based network designed to enable public health surveillance by tracking an outbreak.   
"We're not necessarily inventing a new way of doing something. We don't have a magic sensor. What we are doing is taking a tried and true technique that has been used for a long time in the lab … and specializing it to a point where it can be inserted into a cartridge and analyzed by our system," he says. A timeline for completion is uncertain, but Joseph says the entire team is focused on development.
New Type of Schooling
Seoul-based startup ChatENG connects qualified teachers in the U.S. with students in Asia who want to learn English online. Co-founder and CEO Sam Paik says his company is being asked to share its experience in remote learning. There is a lot of interest in "how to create engagement between the teacher and students and carry the stuff that was happening in person, online," he says.
Paik says ChatENG has not felt negative impacts yet from the COVID-19 crisis, but he is concerned that investments in startups will fall off. "We're going to be raising money pretty soon, so we'll have to see whether that general industry shyness for risk is going to affect us," he says, adding that ChatENG is in a market segment that may benefit from the current environment.  
ChatENG's tools and technology enhance remote connection between a child and teacher, Paik says. The startup is working with Hawaii Technology Academy to teach a Korean language class for credit, with a South Korean-based instructor and Hawai'i-based high school students.
This class was launched before the COVID-19 crisis and Paik thinks the crisis is jump-starting a long-term transition into remote learning.
"It's something that could have taken a year, two years, maybe three years. I think this crisis really is (making people) say, 'Wow we have to have some kind of remote solution because there is so much disruption.' And it's not just learning, it's also workforce as well," Paik says.