Hawai'i's Sustainability Heroes: Makena Coffman
The UH Mānoa professor is an energy and climate policy expert focused on reducing carbon emissions, especially in the transportation sector.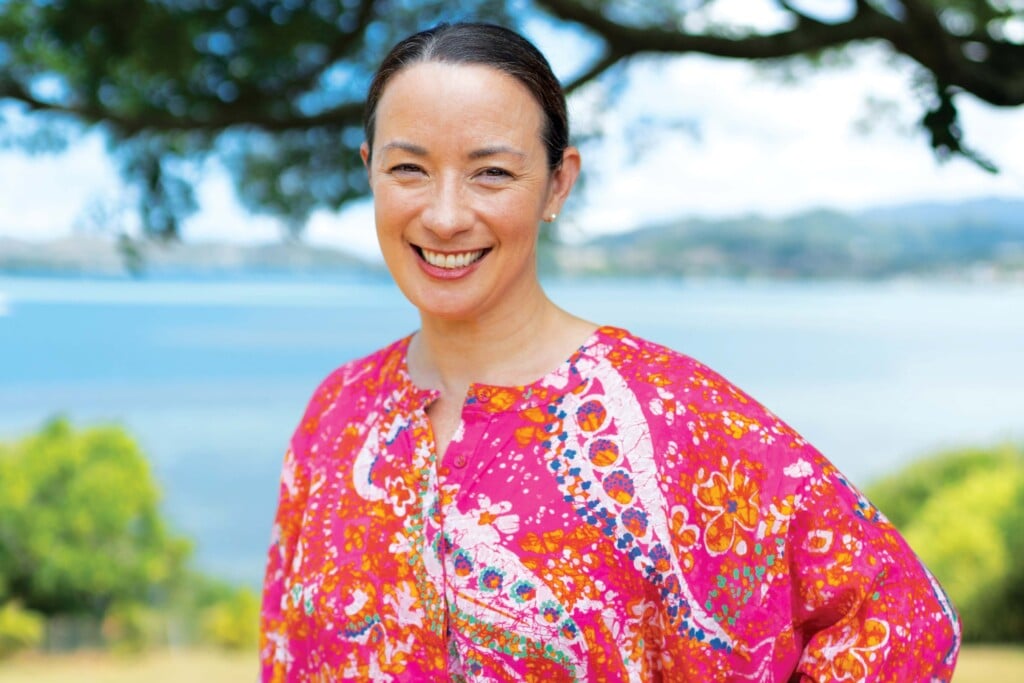 Makena Coffman spent a lot of time outside while growing up in Kāne'ohe, which she says helped feed her lifelong passion to preserve the environment.
"I love being outdoors in the water, as well as do a lot of hiking, and just getting out there and connecting is really important to me," Coffman says.
After graduating from Punahou School in 1998, she attended Stanford University, where she studied the environment and climate change, before returning to O'ahu.
"I love Hawai'i and missed it when I was away. I wanted to live in Hawai'i to be close to my family and the ocean."
Coffman got her doctorate in economics at UH Mānoa, where she has served as a professor of urban and regional planning for 15 years. She is also director of the Institute for Sustainability and Resilience and a research fellow with UHERO, the university's economics research arm.
"Climate change and greenhouse gas emissions have been particularly challenging because of the global nature of damage," she says. "That, I think, is what got me really, really interested in it, this kind of connection between the global nature of the pollutant and the localized nature of damage. And how do we bridge that kind of meaningful policy and planning approaches?"
Her focuses now include low-carbon transportation and greenhouse gas reduction strategies.
She is helping assess Hawai'i's greenhouse gas emissions in collaboration with consulting firm ICF International and is working with the City and County of Honolulu on the electrification of transportation.
Reducing greenhouse gas emissions effectively and efficiently, Coffman says, should be done "in a way that limits harm to low-income people."
"If we only do policies like tax credit subsidies for rooftop solar PV, this will tend to benefit higher-income homeowners," she says. "We need to extend and target policies to ensure that policy interventions support people who cannot otherwise afford to make a transition to lower carbon technologies."