Hawai'i's Sustainability Heroes: Pono Pacific
The company is on a mission to conserve land, save native species, promote food security and develop renewable energy from agriculture.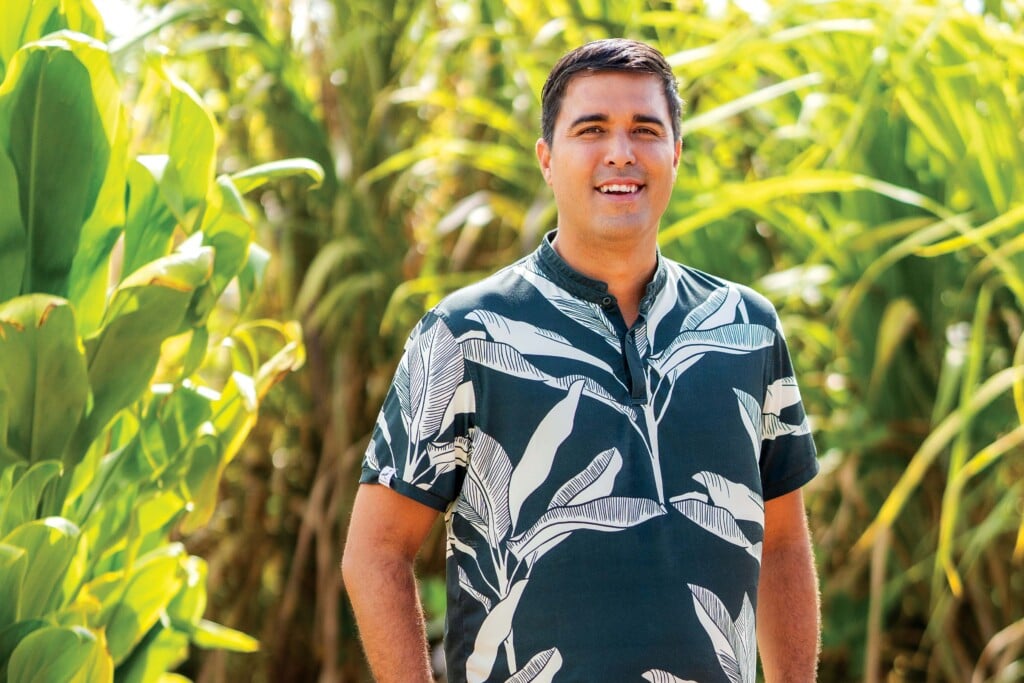 Pono Pacific's first project was for the Hawai'i Division of Forestry and Wildlife, removing invasive species from Kailua's Kawainui Marsh in 2000.
What began as a team of three – Pono Pacific founder John Leong; his wife, Julianna; and Matthew Bauer, along with a couple of weed whackers – has grown to be the largest private natural resource conservation company in Hawai'i.
"Before John came up with this business concept, conservation work was always done internally by state or federal departments," says Pono Pacific's president, Jonathan Marstaller. "Pono gave them an effective way to outsource some of their projects."
Pono Pacific is contracted by government agencies and landowners throughout the Islands to take care of land and resources on their behalf. The work is called environmental stewardship.
For instance, the company has installed over 203,000 feet of fencing to protect native plants and animals from invasive species.
"Fencing is one of the first steps in conservation management because you are able to control what's coming in and out of the area. Then can come those next steps of invasive species eradication, native planting, habitat restoration or whatnot," explains Marstaller.
Pono Pacific now does much more than conservation. One of its latest projects is overseeing Kuilima Farm, 468 acres on the North Shore of O'ahu owned by Turtle Bay Resort, which is on the other side of Kamehameha Highway.
"Pono Pacific is actively farming about 25 of the 468 acres," says Marstaller. "We have 11 other partner farmers that license out various areas of the farm and grow produce, but we manage all of the other farmers."
The farm harvests over 2,000 pounds of produce a week – much of it used by chefs at Turtle Bay's restaurants or sold to the nearby community.
"Our goal is to promote food sovereignty, reduce our carbon footprint, diversify the local economy, and support farmers while creating regenerative tourism," Marstaller says.
Pono Pacific is also looking for clean energy solutions in agriculture. "We've recently launched a new partnership with Par Hawaii, where we're working on identifying crops that can be developed into locally sourced, plant-based renewable diesel fuel and sustainable aviation fuel," says Marstaller. Production of renewable fuels is projected to begin in 2025.
Pono Pacifi c also manages field operations at Mahipapa, a facility that generates about 10% of Kaua'i's electricity by burning wood chips harvested from local eucalyptus trees.
"Our perspective is that the land is an asset and we want to develop it to its best use, whether it's conservation, agriculture or energy," Marstaller says.