Hawaii Village that Houses Formerly Homeless Families Needs Your Vote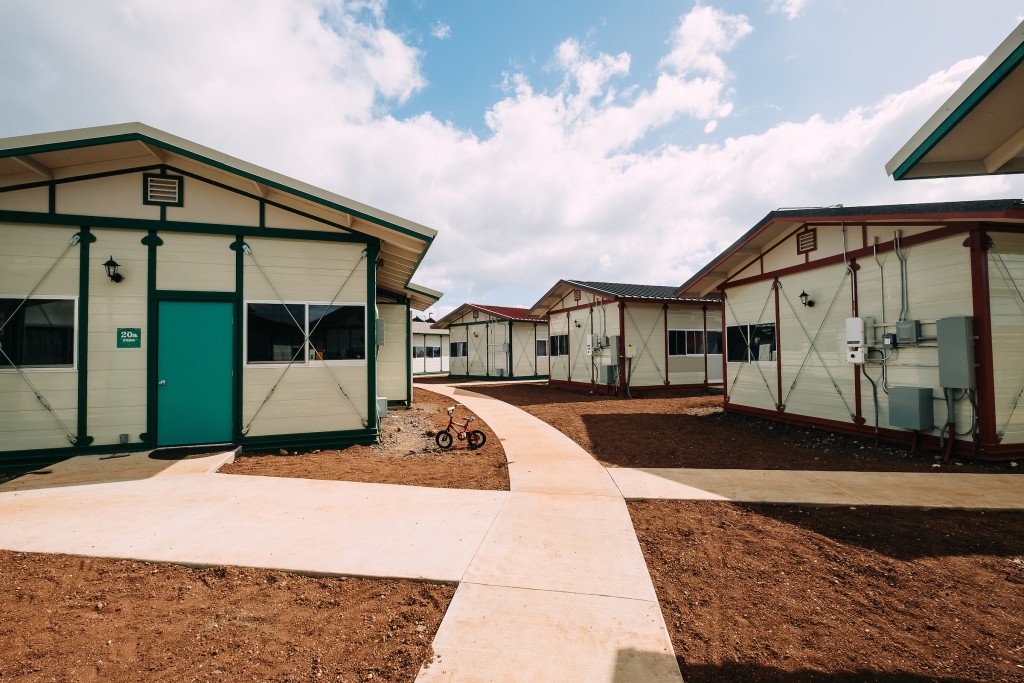 Kahauiki Village is up for a national award worth $15,000. Your online vote each day can help it win.
Kahauiki Village, the community for formerly homeless families near Sand Island on Oahu, is up for a national award and needs your online vote to win. The first-place prize is $15,000 – money that would be extremely valuable in continuing to make Kahauiki a success.
Vote here to support Kahauiki in the Urban Projects category of the 2018 Strong Communities Award. You can vote once a day until Friday, Sept. 14.
Kahauiki is the only project representing Hawaii in the competition. Award winners will be announced in October.
Kahauiki was created through the work of thousands of volunteers and the donations of hundreds of companies and individuals. It currently houses 30 formerly homeless families and by the full buildout next year, it should house about 620 people. Learn more about Kahauiki here.