Hawaii's Best Company Vehicles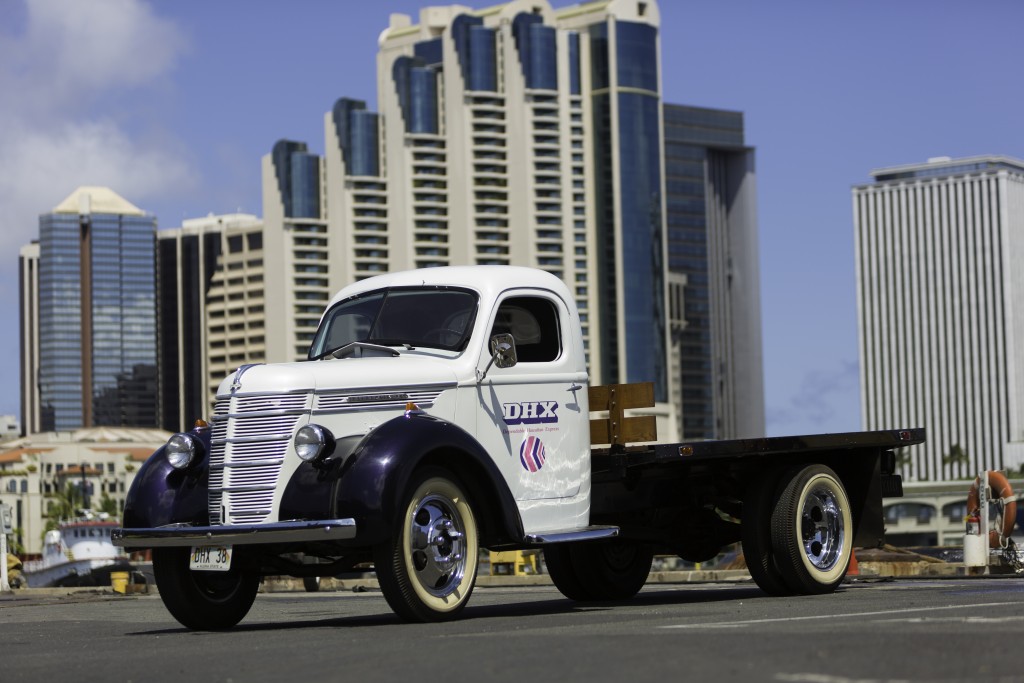 Best "Green" Vehicle
Sunetric retrofitted this Honda Element with three 230-watt Sunpower modules and 12 killowatt hours of battery storage. The mobile solar power station, named Watt Wheels, provides free electricity at community, charitable and educational events.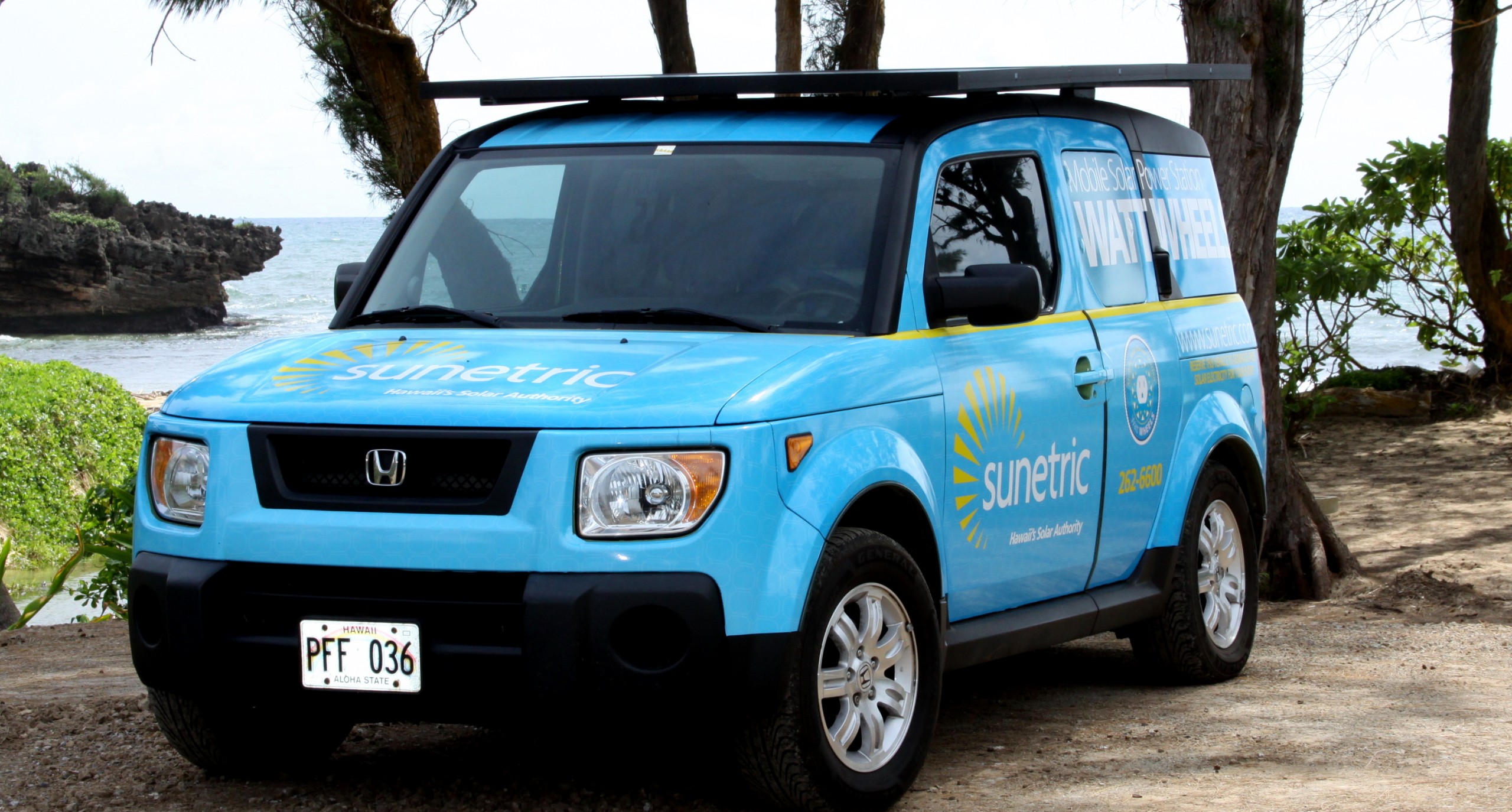 Best Classic Delivery Truck
This 1938 International truck has been retired from service, but DHX – Dependable Hawaiian Express still brings it out for parades, tradeshows and other special occasions.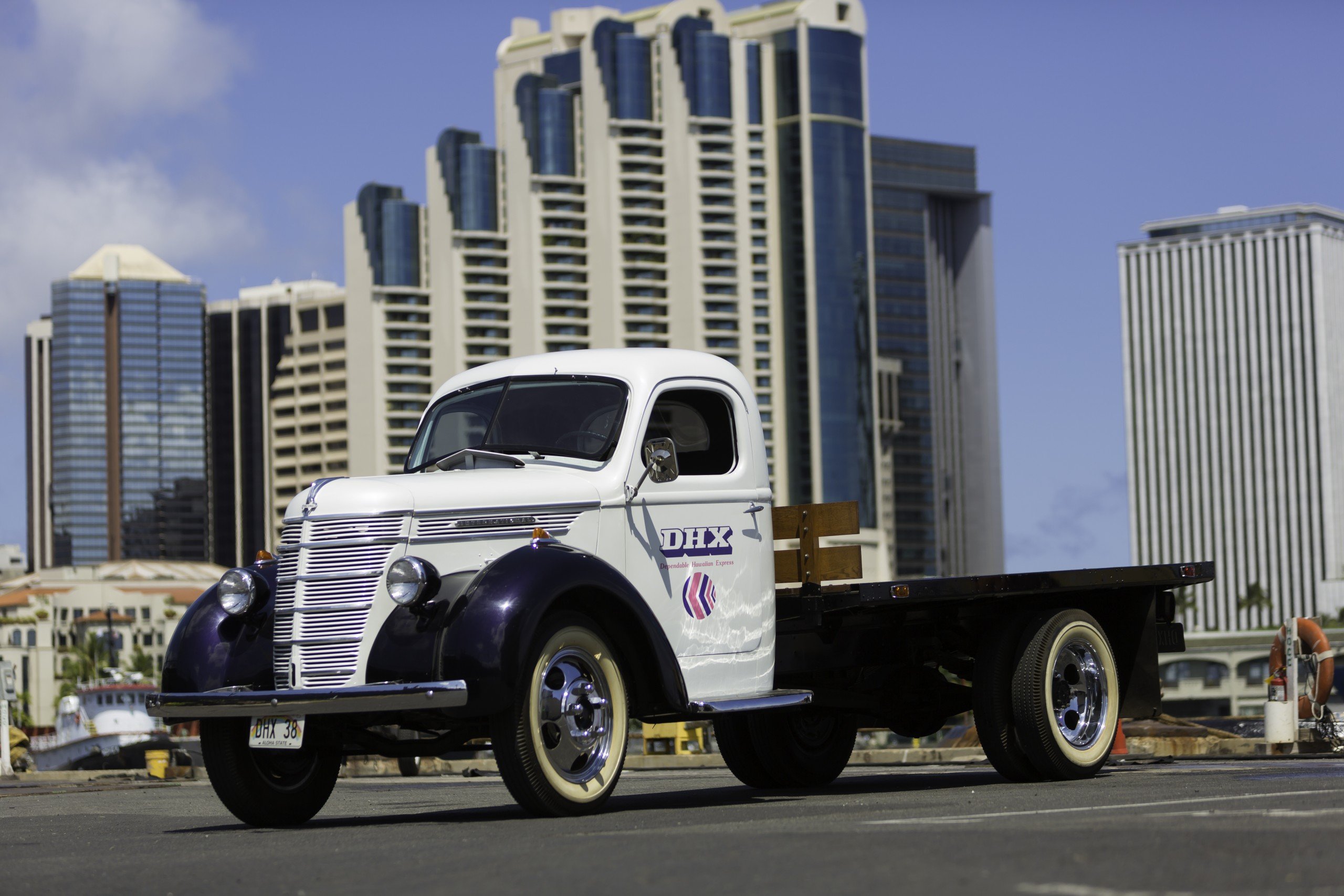 Best Golf Cart and Animal Transportation System
Tina Bartlett, aka Tina B., is the Office Assistant Extraordinaire at KKCR, Kauai's independent, community radio station. She and her faithful sidekick, Ollie, use their electric golf cart, decorated with stickers from radio stations and local organizations, to get the mail and do errands in Princeville and Hanalei.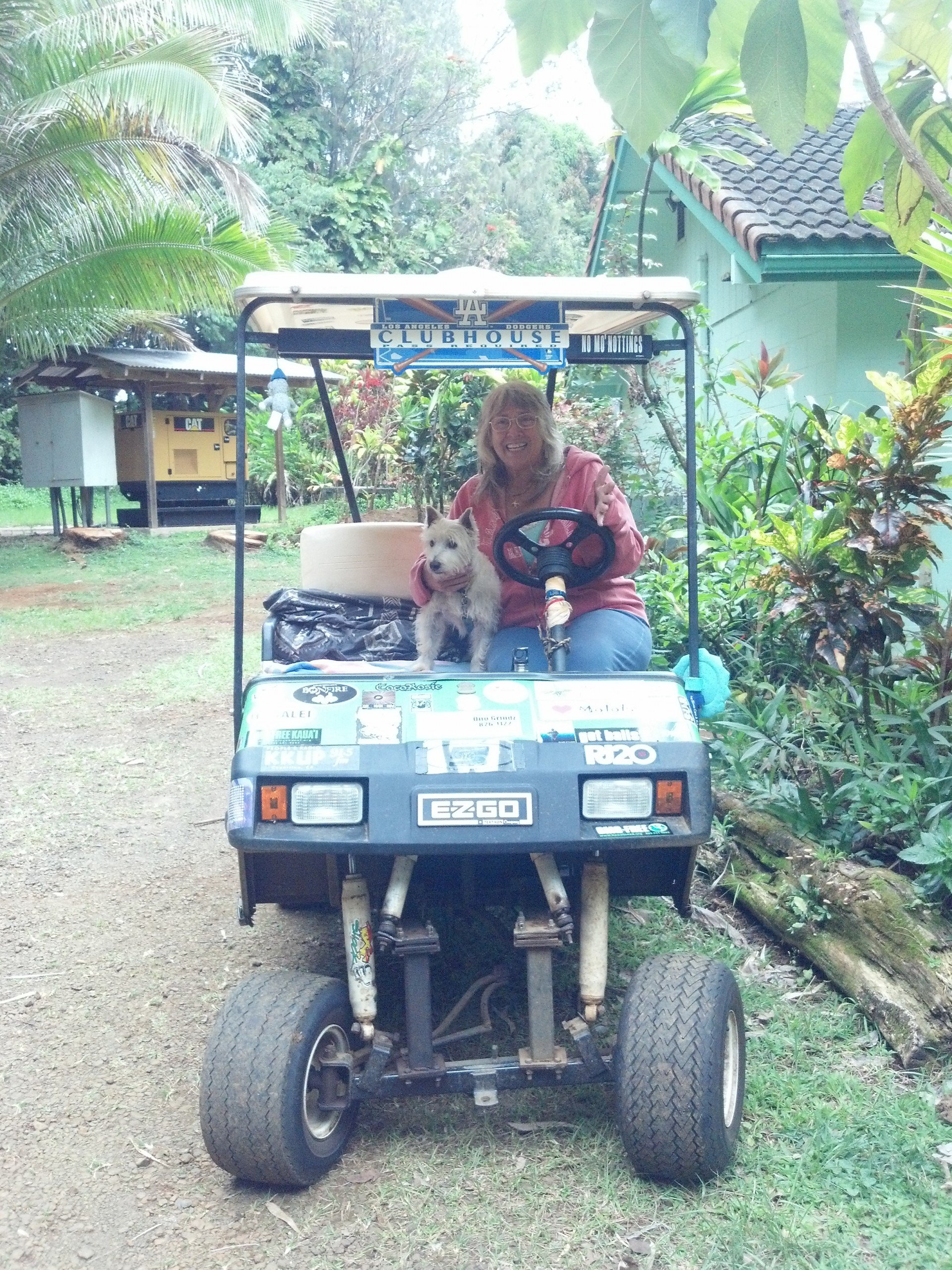 Most Colorful Engine
The Fair Wind II's signature sail, well-known along Hawaii Island's Kona Coast, helps power the boat from Keauhou Bay to Kealakekua Bay, where the company has been providing snorkel tours for kamaaina and visitors for more than 40 years.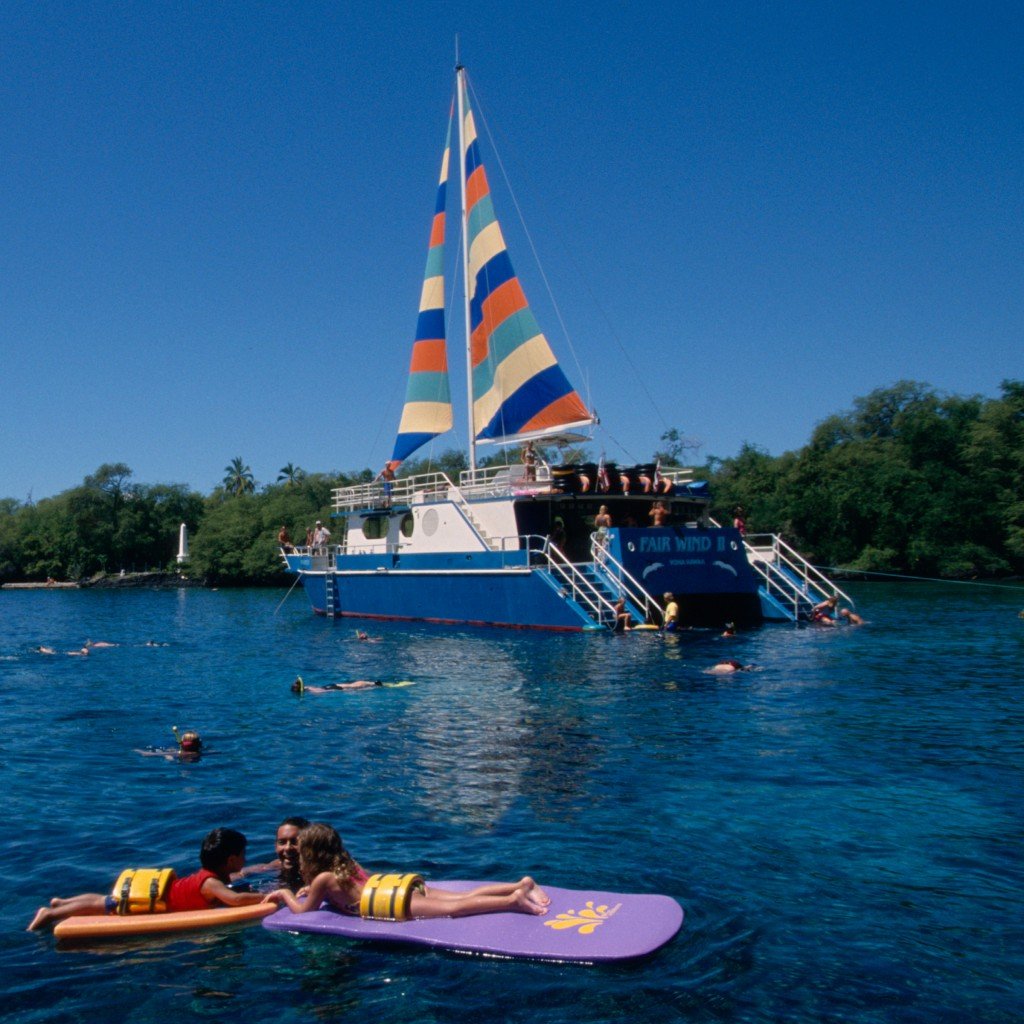 Fastest Company Car
Judy Moa, an agent with Aloha Insurance Services, won first place in this year's season-opening race for Hilo Motor Race Association with her four-cylinder stock car, which proudly displays her company's logo.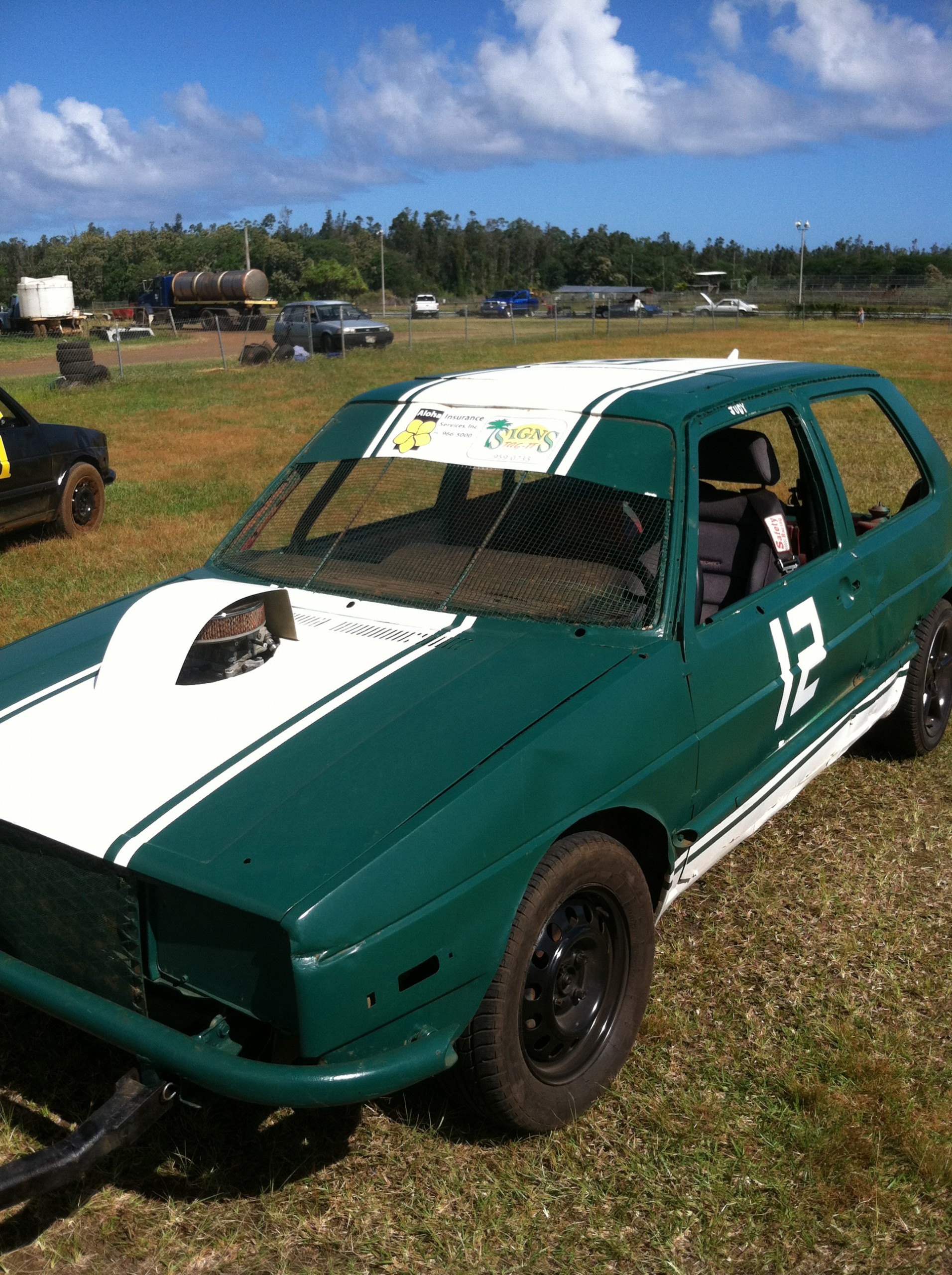 Top Public-Service Vehicle
The colorful Bloodmobile, star of the Blood Bank of Hawaii's fleet, attracts your attention with pictures of actual Hawaii blood donors and recipients. On the passenger side are three donors: then-Iolani student Ryan Kamo, Alissa George and rare-blood donor Henry Miner, who has since passed away. On the driver's side are the slogan "1 Donation Saves 3 Lives" and pictures of three Hawaii blood recipients: then-Roosevelt High School student Brandt Izumo, who needed blood to treat Crohn's Disease; Janne Mason, who needed blood after the delivery of her daughter Riley (also pictured); and the late Al Shaver, a senior citizen who needed blood to treat anemia and during his cardiac bypass surgery. The 45-foot Blue Bird bus was built in Hudson, Fla., entered service in 2006, and contains three medical-history areas, five blood donor beds and state-of-the-art collection equipment.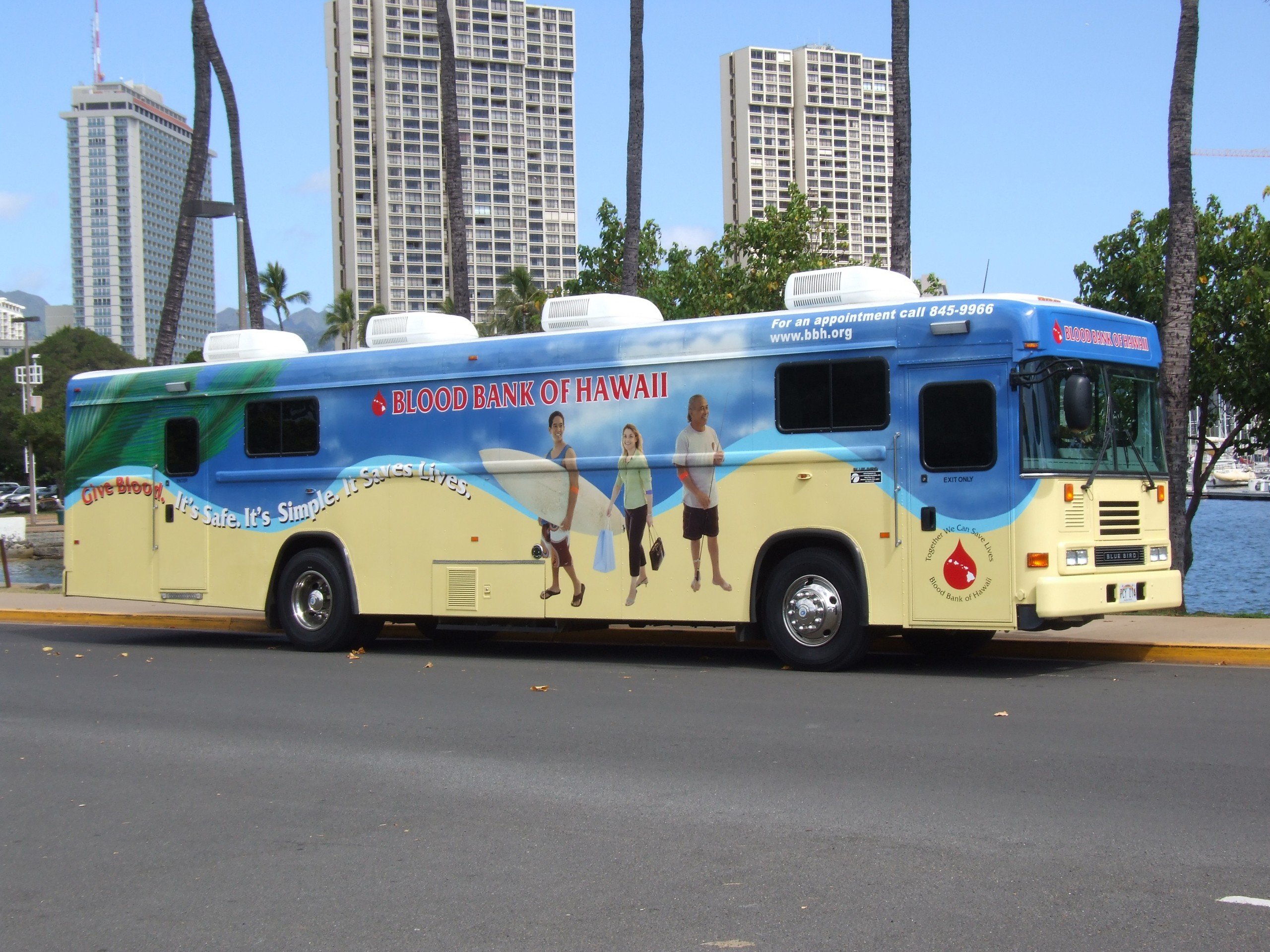 Coolest Dude Along for the Ride
Deetric the Dude, the mascot of DTRIC Insurance, is a charming character with an irresistible smile, great four-finger shaka and lime-green-and-blue hair. His van even has a Deetric-shaped air-freshener hanging from the rear-view mirror.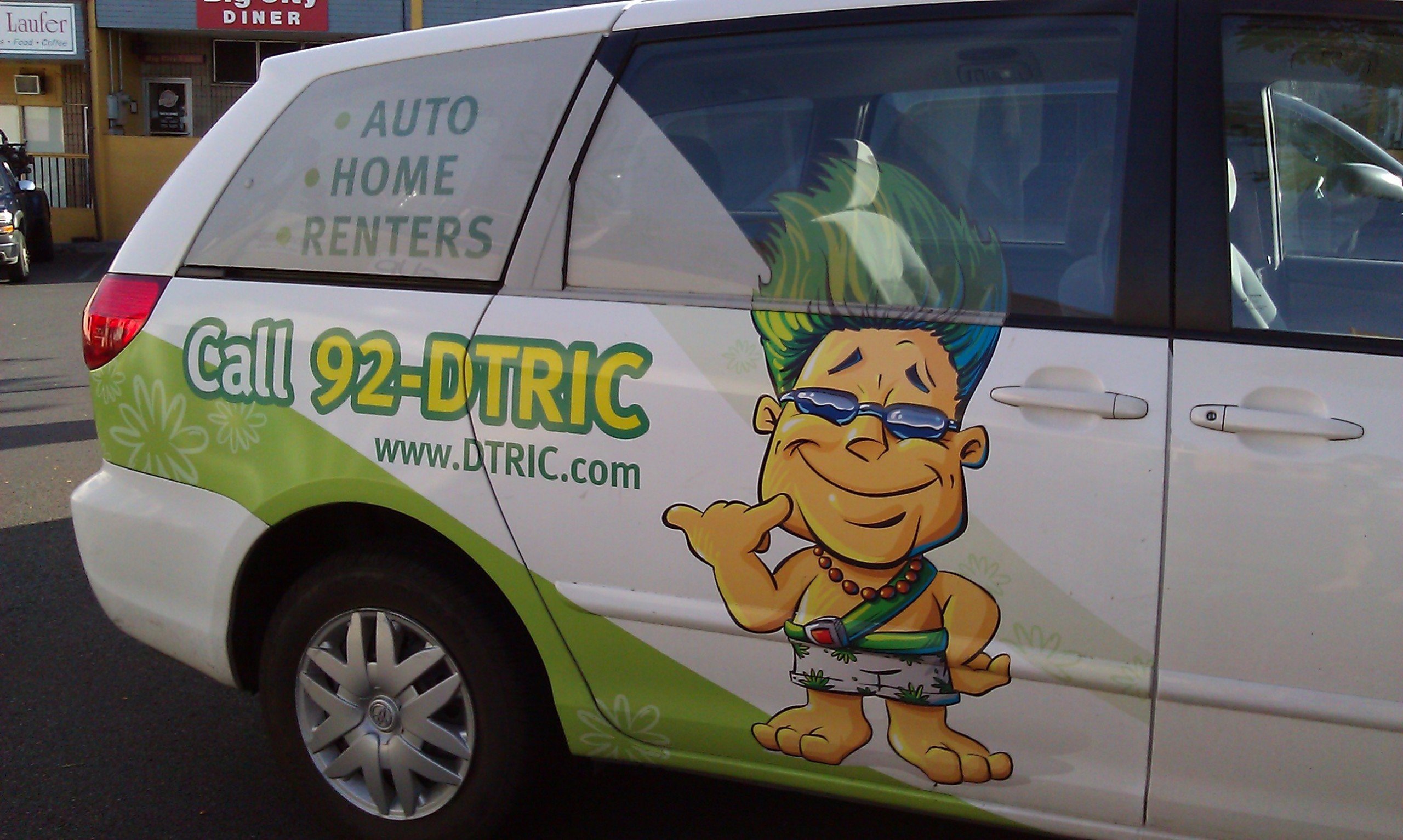 Best-Looking Hot Rod
Linda C. "Dusty" Woodstock, founder of Woodstock Properties, bought this Prowler in 1999. Chrysler stopped manufacturing the model in 2002, so they have become collectors' cars. The bright purple finish ensures that it stands out in a crowd.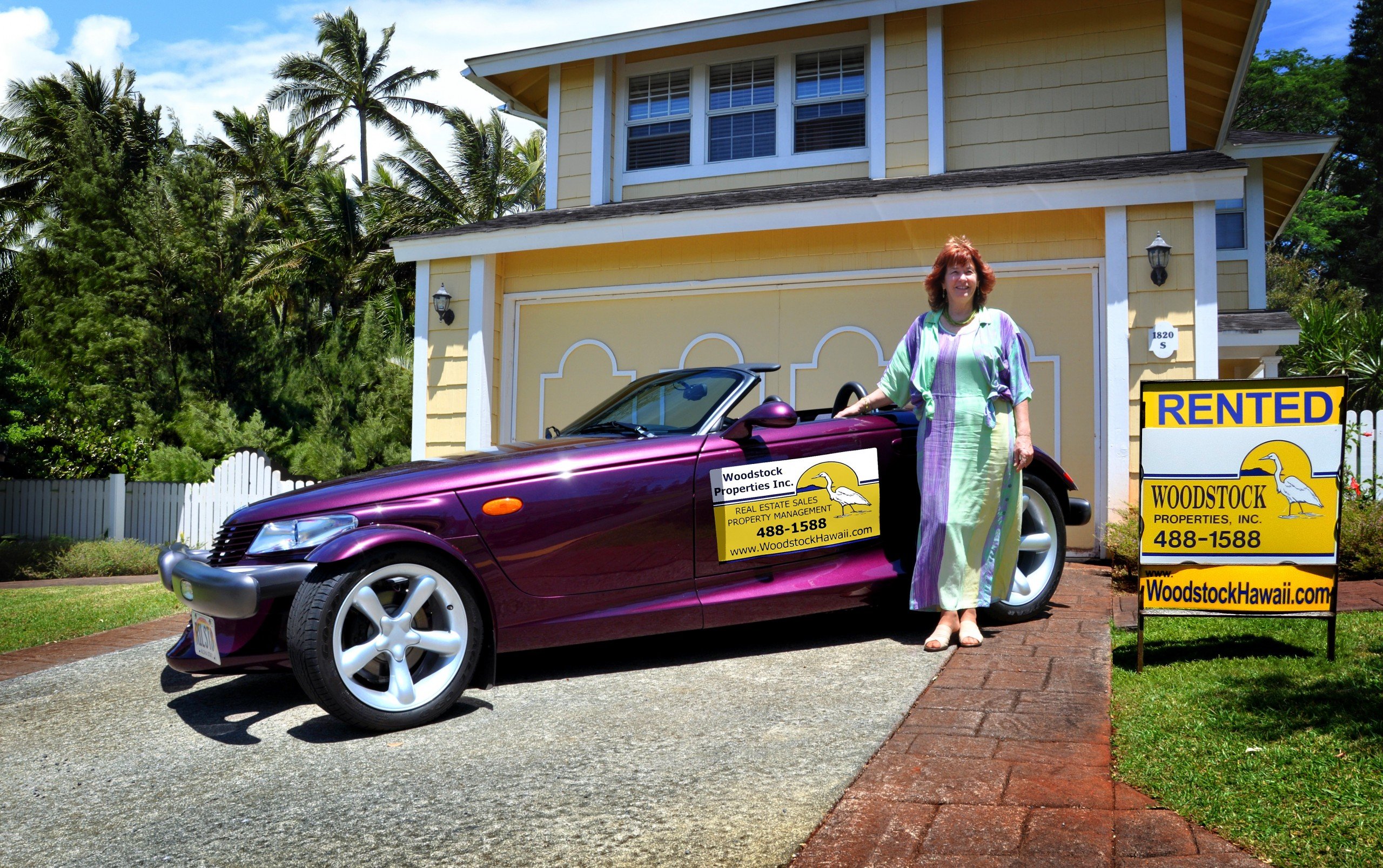 Most Eye-Catching Bus
JTB's new Oli Oli Walker bus, which arrived on Hawaii's streets in April, conveys the fun of a vacation in paradise. Note the tail on the roof, which makes the bus look a bit like a frolicking whale.