Hawaii's Best Small Businesses 2013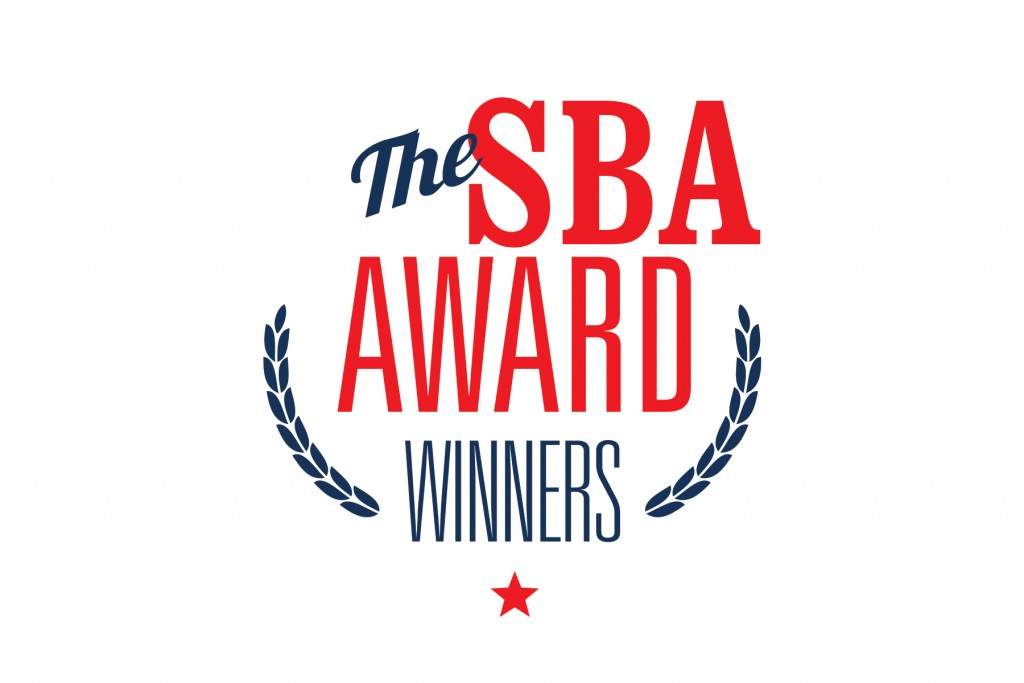 32 local companies and champions honored as some of Hawaii's best
Each year, the Hawaii region of the federal Small Business Administration celebrates some of the state's best small businesses and small-business advocates. Hawaii Business honored the 2013 winners at the Hawaii Business Small Business Luncheon on Feb. 28 and is proud to profile them in the following pages.
To nominate a company or champion for next year's awards, check the September or October issue of Hawaii Business for information on the nominating process or talk to your banker.
To learn about SBA loans for small businesses, go to www.sba.gov or ask your banker. Throughout the profiles, we note the winners who have received or been approved for an SBA loan.
More Winners
Want to learn about other great local companies? Go tohttp://www.hawaiibusiness.com/SmallBiz/March-2013/Hawaii-Business-SmallBiz-2013-Editors-Choice-Awards/ to read about the winners of our SmallBiz Editor's Choice Awards.
Small Business Persons of the Year
James Kwong and David Yogi
Yogi Kwong Engineers
Sponsor: Melitajean Racadio, Bank of Hawaii
When the City and County of Honolulu sought a qualified geotechnical firm for the third and fourth phases of the Honolulu rail project, Yogi Kwong Engineers knew its company was not big enough to do the project alone, so it called up its biggest competitor to keep the work with local companies.
"We've never done this before, but because of the size of the job and the short schedule, it was a convincing argument," says David Yogi, who, along with co-owner James Kwong, won the SBA Hawaii's top award for 2013.
Yogi Kwong Engineers specializes in geotechnical engineering, trenchless technology (also known as microtunneling) and construction management. The company has worked on public and private projects across the state, such as the Honolulu Seawater Air Conditioning project, dam inspections for the state Department of Agriculture and the Kaneohe-Kailua Wastewater Conveyance Tunnel.
Yogi and Kwong both worked at the Hawaii office of a global engineering firm before starting their own business in 2005 with equal ownership shares. "The only reason my name is first is because I'm older than him," Yogi says with a laugh.
The company started with just the two of them, but the employee count is now up to 52. In 2009, the company started its own drilling business, YK Drilling, to do work it had previously subcontracted. That year, both companies combined earned $5.1 million in gross revenue. In 2010, gross revenue peaked at $10.3 million. Through October 2012, the companies made $8.9 million for the year.
"In spite of my efforts, the company still succeeded," says Yogi. "… And I mean it, because I think we've been really blessed by God with the clients that we have, and also bringing the best and brightest engineers to work for us." The company tithes a portion of its profits to the owners' churches (Yogi is at New Hope Christian Fellowship and Kwong attends St. John Vianney in Kailua). In 2011, the company donated nearly $73,000. Yogi Kwong Engineers also donates to other nonprofits, including the Boys and Girls Club of Hawaii, Muscular Dystrophy Association, University of Hawaii Foundation and others.
The company recently converted to an Employee Stock Ownership Plan (ESOP), and the owners are informally training employees to succeed them. "We didn't want to sell the company to a mainland firm," Yogi says. "We wanted it to be kept local. And we could've made more money if we sold it, but we didn't want that."
Exporter of the Year
FSC Architects
Co-founders: Jim Freeman, Ralph Shelbourne and Benjamin Candari
Sponsor: Angie Shiroma, First Hawaiian Bank
BY MATTHEW KAIN
FSC has been growing at 15 percent a year, exceeding the projections that the three founders set when they created the firm three years ago. But they are careful not to grow FSC too fast, because they feel that would hurt both client relations and the quality of their work.
"We've purposely been pretty modest about our projections and growth," says Jim Freeman. "We're not going to grow into a large firm, it's not our model."
Freeman founded the company, which specializes in high-end resort and hospitality projects, with Ralph Shelbourne and Benjamin Candari.
Freeman says larger firms can fall victim to the trap of placing too much focus on sales. When that happens, it becomes difficult for partners to be fully involved in projects. Instead of taking on extra projects, FSC's principal partners plan to train junior partners in their standards and prepare them to take on their own clientele.
"When we sell something to our clients, we're there. It's us," says Candari. "The quality is controlled better. We can really cater to the needs of the client."
Candari says he spends a quarter of his year traveling and maintaining personal contact with clients. FSC gets inquiries and work in the Middle East, Africa and even Sri Lanka, but the bulk of its projects are in China.
"I'm not sure if our clients are finding us because we specialize, but I'm pretty sure, in the end, (the reason) they're satisfied is because we have focused on hospitality design. We know what we're doing and I think that comes out in the course of the project."
FSC also refers other Hawaii-based businesses that might help their clients, such as landscape or interior-design firms.
"I see them as an advocate for Hawaii businesses that want to work overseas," says Angie Shiroma of First Hawaiian Bank, who nominated FSC for the SBA Small Business Exporter of the Year Award.
Freeman says the recipe to FSC's success is simple: Take care of your clients. Do a good job. Be easy to work with. If they like working with you, they'll come back. The recipe seems to be working because most of FSC's work is repeat business or client referrals.
Entrepreneurial Success
Big Island Candies
Allan Ikawa, President, CEO and Founder
Sponsor: Art Taniguchi, Bank of Hawaii
BY BEVERLY CREAMER
"Chili pepper toffee, with Waialua chocolate, smoked sea salt and almonds." Allan Ikawa is savoring the thought of a new delight among the dozens that Big Island Candies has created over its 35-year history. There have been so many, often with local flavors such as lilikoi and ginger, that he's lost track of some.
"With the Hawaiian chocolate, we had to create a new product," Ikawa says. "People are so used to that (traditional) taste. A committee comes up with new ideas and they try to incorporate home-grown products as much as possible, even though it can be really hard."
The path to success for this award winner has been blocked at times by recessions, the threat of bankruptcy, a cash-flow crisis and layoffs.
"My employees would call up and say, 'Hey Allan, when can I come back to work? I've got to feed my family.' That really hurt, so I told my guys, 'Here's the deal. I'm gonna bust my okole but it's your kuleana to keep up with me. So we just charged ahead and I got this break. A fellow from Japan was looking for a macnut chocolate producer and it got me back on my feet."
In those early years, sheer determination, passion for his product and a loan from the SBA kept him going. Originally in banking, Ikawa switched careers in the late 1970s to help a bank customer, a Swiss candy company. He learned the trade, bought the business in 1977 and expanded into cookies. His first, chocolate-dipped macadamia-nut shortbread, is still a bestseller.
"Us guys in Hawaii were brought up with crispy cookies," he says, "not the soft stuff. I talked to customers who wanted cookies, hired someone to come up with what I felt it needed to be, and over the years have fine-tuned it." In all that time, he has never changed his high-quality ingredients.
Today, there's a warehouse and factory in Hilo, about 100 employees, and customers worldwide. Once they've bitten, they're hooked.
"If you're in the community over here, or even on Oahu, you can't help but notice the presence of Big Island Candies," says Art Taniguchi, Ikawa's friend and the senior VP and East Hawaii regional manager for Bank of Hawaii.
"Everywhere you turn, you see their footprint. They're always giving to fundraising events, charities, anything to help out. Talk to anybody from here and they'll tell you the same thing."
* Received an SBA loan when starting out.
Young Entrepreneur of the Year
Billy Giang
SG Group Inc., dba Pho Factory
Sponsor: James Chong, American Savings Bank
BY STACY YUEN
Billy Giang is on the fast track.
He graduated from the University of California at San Diego in three and a half years, then got his real estate license, married his high school sweetheart, had two children and became the owner of a thriving restaurant business. And he's only 25.
"I've always done things differently," says Giang. "Ever since college, I've approached things systematically. But I wasn't always on the right track."
He admits he was a "troublemaker" up until eighth grade, but things just "clicked" when he started high school. He turned things around and graduated from Saint Louis School with a 4.1 GPA.
He says he's not sure why that happened, but thinks it may be because a strong work ethic was instilled in him at a young age.
Giang's parents fled Vietnam in 1985 with literally nothing. "Our family lived in two studio apartments in Waikiki. Fifteen of us were in one and there were nine in the other one," he says. "I grew up that way. I had to work since I was in the fourth grade."
As teenagers, Billy and his future wife, Krystal, who is from Japan, met through a student exchange program. They are partners in life and business, juggling duties at Pho Factory while raising a family.
They decided their eatery needed to stand out from other Vietnamese restaurants. Giang's parents, who are now successful business owners, provided the financial boost for Billy and Krystal to turn Saigon Garden into Pho Factory.
"We hired The Harris Agency to establish branding and marketing," says Giang. "We got a new name, new signage, new uniforms and a new logo. We needed to pull ourselves out of the 'mom and pop' arena with a name that's easy for people to approach. That's how we came up with Pho Factory."
James Chong, assistant VP/business relationship manager at American Savings Bank, says he was immediately impressed by Giang's work ethic and maturity.
"When I met Billy, in his early 20s, I knew he was different," says Chong. "He approaches business by planning for the long term. I believe he's going to be among the likes of Peter Kim and Eddie Flores."
Although Giang says the ultimate goal is being Hawaii's next franchise-restaurant success, he's taking it slow.
"We've had people talk to us about investing or franchising, but we're not ready for that," says Giang. "We want to make sure everything's under control before we take that step."
Family-Owned Business
Hanapaa Fishing Co.
Sterling Kaya, Owner
Sponsor: Larry Nagayama and Clarence Regalado, Hawaii National Bank
BY JOLYN OKIMOTO ROSA
Hanapaa Fishing Co. has a great atmosphere. You can feel the aloha as employees provide good, old-fashioned customer service: There's no pressure and they seem genuinely interested in helping you find what you're looking for.
Customer Jason Hijirida says he likes Hanapaa because the staff is always willing to help.
"Just ask any of the workers there and they will help you with anything ranging from equipment recommendations, how to's and, especially, fishing stories," says Hijirida, 43, who works in sales at Toyota and goes deep-sea fishing in his spare time.
That comfortable, helpful attitude reflects the views of owner Sterling Kaya, whose father Fred, bought a fishing business, Peterson Fishing Supply, in 1993. Even in the early days, Sterling was managing the store.
"At the stores, we encourage the guys to help the customer, if (he or she) wants to talk story and get tips," Sterling Kaya says. "It's not about sales. … It's about helping customers build a relationship. We don't discourage customers from hanging out."
Hanapaa's main store on Dillingham Boulevard carries fishing and diving supplies and some apparel. The Pearlridge store also has supplies, but more apparel. Sterling's mother, Mabel, handles the day-to-day operations of the stores, and his wife, Traci, runs the Pearlridge store.
Sterling Kaya is also the publisher and editor of Hawaii Skin Diver Magazine, published quarterly, with an international distribution. He also co-produces a TV show called Hawaii Skin Diver.
Business has been "pretty steady" through the ups and downs of the economy, Kaya says. When things are booming, some customers say they don't have time to fish, he says. On the flip side, a down economy might give them more spare time.
"We don't benefit from a boom or get too killed by a down economy," he says.
The business is solid because the stores' merchandise is all paid for and the business has "tons of cash," says Nagayama, assistant VP and branch manager of Hawaii National Bank's airport branch. "That's pretty amazing for a small company.
"And when you add in the fact that Hanapaa is doing a TV show and a magazine. … They are not just running a store, they are at the forefront of an industry," he says.
Veterans Small Business Champion
Leslie Wilkins
Maui Economic Development Board
Sponsor: Kevin Yoshida and Patrice Matsumoto, Central Pacific Bank
BY CHERYL ERNST
Described by many as Maui's most active advocate for women and youth, Leslie Wilkins readily extends her efforts to returning veterans, too.
Kevin Yoshida, regional manager for Central Pacific Bank, says Wilkins foresaw that many veterans would be entering the civilian workforce now. "She saw it coming, prepared and leveraged the Maui Economic Development Board platform and personnel to create opportunities," says Yoshida, regional manager for Central Pacific Bank.
"Maui employers want to hire veterans and to know how to make it a win-win situation," Wilkins says. Veterans need time for counseling, health services or family activities as they reintegrate into the civilian community, so Wilkins organized workshops to help businesses implement flexible work arrangements. Isolation can be a problem, so she forms support groups and pairs women vets with mentors in the professional community. Women vets in particular are less apt to identify themselves as veterans or find employment reflecting their skill levels.
A well-regarded grant writer and manager, Wilkins was hired to head MEDB's Women in Technology program in 1999 and was soon named senior VP. "Little did I know we were tapping into a gold mine," says MEDB President Jeanne Unemori Skog.
Hawaii's Minority Small Business Champion
José Villa
Latin Business Hawaii
Sponsor: Rodney "Kimo" Wong, Bank of Hawaii
BY PAVEL STANKOV
Villa is the hub of the growing Latino community in Hawaii. As a co-founder of LBH, a chamber of commerce-style organization, Villa connects the 9.2 percent of the state's population who share Hispanic ancestry.
"It takes a long time to make a network of friends," Villa says. "With us it is already established – a newcomer simply has to plug in."
He calls his home an information center. "People call me when they need a Spanish speaking doctor, lawyer, etc. or if they're looking for church services in their language," he says.
Carlos Juarez is a board member of LBH and a friend of Villa for more than 10 years. "José brings a lot of energy and enthusiasm. He's very entrepreneurial, as he knows how to find people with resources and connect them," says Juarez, who is also chair of the Social Sciences Department at Hawaii Pacific University.
After a successful career with the Air Force, Juarez says, Villa could have enjoyed a peaceful retirement, but chose to create something more meaningful.
"José has put Latin Americans on the map in Hawaii," Juarez says. "Sixteen years ago, when I moved here, there was no way to know who anybody was. Today we have a real community, and Villa alone has been the most important person behind all of this."
Women in Business Champion
Naomi Hazelton-Giambrone
Founder, Element Media
Sponsor: Krista Sherkey, Streamline6 Communications
BY PAVEL STANKOV
Element Media began in 2005 as Hazelton-Giambrone's MA project while at Hawaii Pacific University. The firm combines marketing consultation and ad design with publishing the magazines Pacific Edge and Las Vegas Bound, the Chamber of Commerce of Hawaii networking directory, as well as custom military publications. Element Media also organizes "targeted, lighthearted and edgy" networking events, such as the sustainability oriented Green Drinks.
Element Media also strives to enlarge its marketing, event planning and social media work. "We'd like to open divisions and become full service for other companies," adds Hazelton-Giambrone.
Her determination has taken her far from her first enterprise of making leis on her native Kauai. "I first met Naomi when she was a very young lady at Rotary," says financial advisor David Livingston. "She has sales instincts honed well beyond her years, and is one of the hardest working people I know."
Hazelton-Giambrone says her greatest accomplishment is juggling her career and partnership with her husband, Jamie Giambrone, and caring for their newborn child.
"Jamie and I struggled to figure out how all of this would work," she says. "We just decided we're going to make it work! And that's what small-business owners do – we make it work."
Home-Based Business Champion
Craig Swift
Maui Economic Development Board
Sponsor: Bard Peterson, First Hawaiian Bank
BY CATHERINE E. TOTH
Craig Swift has spent the past 20 years helping small businesses on Maui, assisting with loans at Lokahi Pacific (the Maui Community Development Association) and conducting business classes at Maui Community College.
It's no surprise that he was appointed last year as director of Maui Economic Opportunity Inc.'s Business Development Center, which provides business-plan training, microloans and consulting services.
"I'd say this fits pretty well with my skills set," he says.
Swift also oversees a six-week course called Core Four, which is designed to help fledgling entrepreneurs and has more than 1,500 graduates from all over Maui County.
"Craig is a very even-tempered guy with a really good attitude and a great motivator," says Brad Peterson, VP and Maui team leader for business banking with First Hawaiian Bank, who has known Swift for 13 years. "People who have obtained a microloan from him or graduated from his class, his door is always open for them to come back."
Swift, who has worked on Maui for 35 years, finds it rewarding to help small businesses and entrepreneurs.
"Those who come to Core Four are really there to take on a dream, and that's the most exciting part," says Swift, 62, himself a small-business owner. "And for those who have been unable to find traditional financing, it's rewarding to see what people can do when given the opportunity."
Financial Services Champion
Robert Kawahara
Kawahara + Co. Certified Public Accountants LLC
Sponsor: Kevin Baptist, Bank of Hawaii
BY CHERYL ERNST
Robert S. Kawahara exem-plifies his firm's motto: Global Perspective. Local Commitment.
"He is very aware of global, national and state issues that impact his clients," says nominator Kevin Baptist, also a personal client. Kawahara is proactive, helping individuals and businesses not only with immediate accounting and tax needs, but also with managing growth and planning for retirement.
Kawahara makes Harvard alumni and high-school graduates feel equally comfortable, says Baptist, which may explain why he is the youngest president ever of the Kahului Rotary Club. He also serves on the boards of the Hawaii Society of Certified Public Accountants and Hawaii Association of Public Accountants.
Kawahara says his firm, now at 700 clients and "growing like gangbusters," assists businesses, whether they're struggling through tough times or with fallout from success. The company has an A- Better Business Bureau ranking, the minus only because the firm is just 2 years old. In reality, Kawahara's accounting services go back more than 30 years, to the firm founded by Kawahara's father and mentor, Ronald Kawahara. Robert joined the firm in 2004, after working for the Honolulu Police Federal Credit Union.
"All my success comes from having good employees who are good at what they do and the knowledge gained from my dad," Kawahara says.
---
SBA Award County Winners
PROFILES BY STACY YUEN, PAVEL STANKOV, MATTHEW KAIN, JOLYN OKIMOTO ROSA AND CATHERINE E. TOTH
Honolulu County
Small Business Person of the Year
Patrick Sullivan
Oceanit Laboratories
Sponsor: Cindy Matsuki, Oceanit Laboratories
The it in Oceanit stands for "innovative thinking" and that's what best describes the engineering firm's multidimensional approach. Standing on the cutting edge of research, the company sells product licenses in areas as diverse as life sciences, aerospace engineering and information systems.
Exporter of the Year
Lyon Associates
Jim Lyon, president
Sponsor: Naomi K. Masuno, Bank of Hawaii
Lyon Associates has been offering planning, engineering and construction management services for 50 years and has worked in 50 countries. "We compete in a global market by forging alliances with local partners, operating in cultural context and maintaining a reputation for excellent work," says Jim Lyon.
Entrepreneurial Success
Peter B.H. Kim
Yummy Korean BBQ, Lahaina Chicken Co.
Sponsor: Curtis Tom and Timothy Chang, Bank of Hawaii
Kim and his family's success comes partly from turnarounds. "If landlords have a failed location, they will tell me, 'We're looking for this kind of food, can you come up with a concept?' " He now has 43 locations for his Yummy Restaurant Group.
Young Entrepreneur
Kristin Kato*
A Cake Life
Sponsor:
 

Reid Hinaga, Bank of Hawaii

Kristin Kato, 28, was studying to become a lawyer, but, "I realized it wasn't who I was," she says. "So I signed up for a cake-design class and loved it." She launched her business three years ago, creating unique cakes for clients' special occasions.
Family-Owned Business
Allen Woo
Manson Products Co.
Sponsor: David Tsuda, First Hawaiian Bank
You have probably seen the Manson trucks with their apple logo. Manson Woo started the produce wholesaler in the early 1980s and, today, his son, President Allen Woo, runs the growing company with his siblings, Nancy, Alvin and Nelson.
Minority Small Business Champion
Rich Richardson
Hawaii Academy of Performing Arts
Sponsor: Stephanie Chan, Bank of Hawaii
Through his nonprofit HAPA, Richardson empowers artists. "I want to create a positive Petri dish where people can exchange ideas and resources," he says. By establishing the Chinatown Artists Lofts and managing The ARTS at Marks Garage, Richardson helps artists pursue cultural independence.
Financial Services Champion
Frieda Takaki
Chart Rehabilitation of Hawaii Inc.
Sponsor:
 

Keith Masuda, Central Pacific Bank

Takaki, president and CEO of Chart, credits her workers for the company's success – and her talk isn't cheap. All 34 employees are beneficial owners and share in the company's profits. "Our staff is very committed and loyal and takes care of the company as their own."
---
Maui County
Small Business Person of the Year
Brandon LaBonte, CEO
ArdentMC
Sponsor: Jeanne Skog, Maui Economic Development Board
Ardent is a software development company that provides solutions to government agencies such as the federal Department of Homeland Security and the military. Since expanding to Maui from Virginia in 2010, the firm has hired close to 30 employees.
Women in Business Champion
Linda Kay Okamoto
Okamoto Realty LLC
Sponsor: Ernest Magaoay, First Hawaiian Bank
In 1967, this Missouri girl came to Lanai as a teacher. After 25 years in the classroom, she became a Realtor. "It started as a side thing, since sometimes there were no homes for sale," she says. Now it's full time, as she helps clients, including former students, find BUhomes and build their lives.
Minority Small Business Champion
Thomas Chou
Rainbow Tax and Financial Services
Sponsor: H. Nitahara, Bank of Hawaii
Rainbow Tax began in 2000 as an extension of Chou's longtime financial and language help to Asian immigrants. Father of four and a speaker of that many languages, Chou says his "ohana style" leadership helped propel his company's steady 10 percent annual growth.
Family-Owned Business
Georgia Keenan and Phoenix Dupree
Blue Ginger Café & Bakery
Sponsor: Ernest Magaoay, First Hawaiian Bank
If you're hungry in Lanai City, chances are Blue Ginger is open. That's the way founders Georgia and Joe Abilay intended it. Georgia's son, Phoenix, now general manager, and his staff serve homestyle breakfast, lunch and dinner to locals and visitors alike.
---
Kauai County
Small Business Person of the Year
Beatrice Allen*
Hanalei Dolphin Restaurant, Fish Market and Sushi Lounge
Sponsors: Raelyn Yeomans, Kimie Lau and Marques Robinson, Bank of Hawaii
Allen acquired the restaurant and market in 2007, quickly added the sushi lounge, and recently opened a second location on Kauai's South Shore. After surviving the recession, the business maintains a stable customer base among both locals and tourists.
Exporter of the Year
Koloa Rum Corp.
Bob Gunter, President
Sponsor: Thomas J. Canute, First Hawaiian Bank
Gunter says it best: "The response we've gotten from our customers, sales and distribution partners, and from awards we've won in independent spirits competitions across the country serve to validate the quality of our products and production processes."
Young Entrepreneur
Colby Lopaka Ayonon
Kauai Air Conditioning & Refrigeration
Sponsor: Joyce Vidinha, First Hawaiian Bank
In 2005, this former Kapaa High School soccer star returned from Oregon's Linfield College with a degree in applied physics. Ayonon immediately helped his family's air-conditioning business evolve from residential maintenance to serving commercial clients. "We're a one-stop shop, helping manage overhead, energy and water consumption," he says.
Minority Small Business Champion
George Costa
Office of Economic Development, County of Kauai
Sponsor:
 

Sonia Topenio, Bank of Hawaii

"Being Native Hawaiian, and born and raised on Kauai, George truly exudes the aloha spirit," says the county's director of communications, Beth Tokioka. Costa was pivotal in establishing the Kauai County Farm Bureau's sustainable "Kauai Grown" program and in organizing the Kauai Marathon.
---
Hawaii County
Small Business Person of the Year
John and Nancy Edney
Edney and Sellers Ltd., Lalamilo Farm Partners LP
Sponsor:
 

Keene Fujinaka, Bank of Hawaii

Established in 2005, Lalamilo Farms specializes in greenhouse produce. For the past two years, it has enjoyed annual growth of 20 percent and has added butter manufacturing. The Edneys also own the gourmet ice cream brand Tropical Dreams.
Women in Business Champion
Laura Kinoshita
Kinoshita Communications LLC
Sponsor: Nick Sutton, American Savings Bank
Kinoshita launched her communications company in 2007 to help local businesses use social Web and other media avenues. "More than 70 percent of my clients have been woman-owned or woman-managed businesses," she says. Kinoshita also provides small loans to poor women with businesses in Asia and Eastern Europe.
Minority Small Business Champion
Kari Waldhaus
Kuliakanuu Inc. dba The Entrepreneur's Source
Sponsor: Nick Sutton, American Savings Bank
Helping clients visualize their dreams is what Kari Waldhaus refers to as a "journey of discovery." The business coach matches prospective business owners with franchise opportunities. "I have them explore different prospects. Part of the learning process is discovering things about themselves that they didn't know," she says.
Family-Owned Business
Colin Nakagawa
Seaside Restaurant
Sponsor: Arthur Taniguchi, Bank of Hawaii
Nakagawa is the grandson of the founders, Susumu and Ellen Nakagawa. The fish served at the Hilo's restaurant are as fresh as can be because they don't travel far: just from the main fishpond next door to the kitchen, then to the customers' tables.
Young Entrepreneur
William Bierman
Omega Computers
Sponsor: Nick Sutton, American Savings Bank
Silicon Valley wasn't an option when Bierman, 29, launched his computer business four years ago. "My wife, Leilani, was born and raised in Kailua-Kona, so that's where we wanted to be," he says. His clients range from a homeowner with one computer to a high school with 500.
Exporter of the Year
Kona Natural Soap Co.
Greg Colden and Marti Corrigan, co-owners
Sponsor: Nick Sutton, American Savings Bank
For seven years, Colden and Corrigan have insisted on using only natural ingredients and no petrochemicals. Online sales have grown each year. "It's the quality of products we put into the soap that keeps people coming back," says Colden.
Home-Based Business Champion
Warren Chong
LegalShield
Sponsor: Nick Sutton, American Savings Bank
Chong believes in connections. For three years, the local operator of LegalShield, which provides legal services, hosts a free breakfast for business owners in Kailua-Kona. "There's nothing like a small-business owner meeting another small-business owner, exchanging cards, shaking hands and getting to know each other."