Hawaii's China Wave Smaller than Expected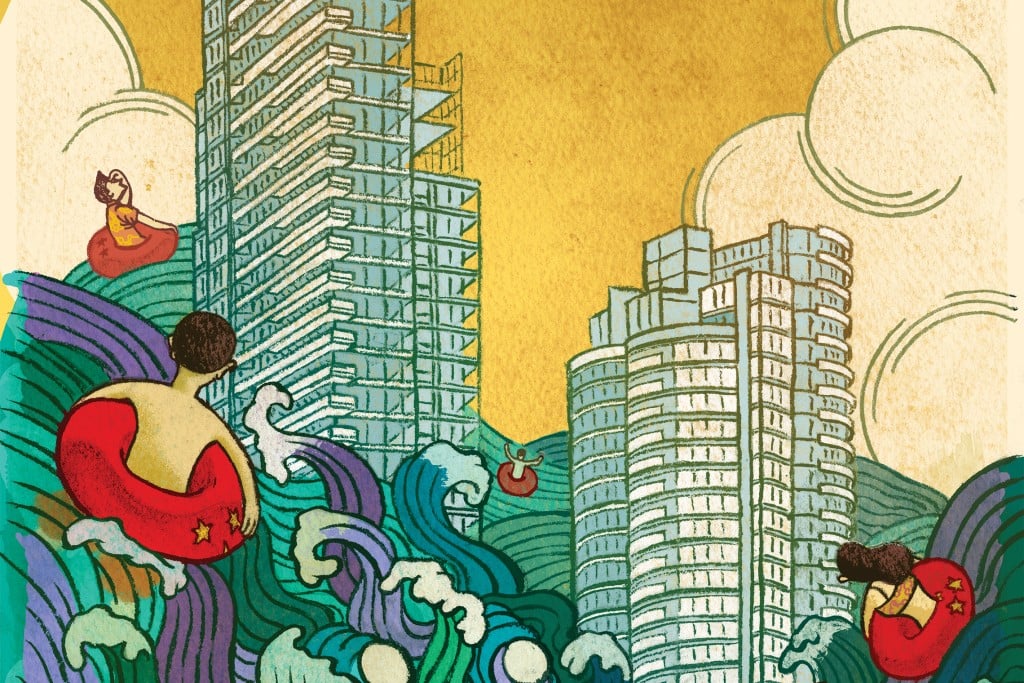 Local and international forces have kept Chinese investment below what was predicted a few years ago, local experts say.
But China's elite love buying luxury condos in the Islands and real estate agents say those sales keep increasing.
After Stephanie Chan helped them buy a home in Portlock, Mr. and Mrs. Lee invited her over for dinner. The wealthy businessman and his wife rarely cooked at their home in China, but Mrs. Lee loved getting into the kitchen when they were vacationing in Hawaii, and soon Chan and her husband found themselves regular guests at the Lee's table.
Mr. Lee said he had many friends who also wanted to buy homes in Hawaii, and often talked about one friend in particular who was eager to come, a textile factory owner who already had a $22 million townhouse in New York. "He said he knew his friend will buy here," says Chan, a Realtor and partner at Locations, "but I'd been waiting two years and thought, he's just talking."
But when Chan and her husband traveled to China to attend the lavish wedding of Mr. Lee's son in 2017, she found herself seated next to the very gentleman in question – along with four other wealthy businessmen who were also keenly interested in acquiring Hawaii vacation homes. After three hours of intimate conversation in the 25-seat VIP dining room (the rest of the wedding's 1,000 guests were celebrating in a larger hall), Chan found herself with more new friends. The factory owner, a Mr. Goo, added Chan and her husband to his WeChat contacts, and they made plans to look at homes when he visited Hawaii that fall.
The Wave Arrived
Almost a decade ago, local economists predicted the wave of capital surging out of a globalizing China would be headed to Hawaii's shores. Now experts say it looks like that wave has begun to arrive – but it does not look like what many experts expected. In real estate, brokers agree that wealthy Chinese families buying second (or third, or fourth) homes have poured cash into the upscale condo and residential market. But with one very notable exception, Chinese investment in commercial real estate, land development and other business ventures has failed to materialize.
"From my perspective, the wave came," says Kai Wang, a partner and chair of the Greater China Practice Group at Carlsmith Ball, who previously oversaw legal affairs within the greater China region for Starwood Hotels & Resorts. "But there are many reasons why it hasn't been as fast or as large as we expected, as far as Hawaii is concerned."
2016 was a record year for outbound capital from China, with more than $55 billion invested in the U.S., a 200 percent increase over the previous year, Wang notes. But that changed in 2017, with a drop to $29.4 billion. It was not for lack of interest.
"The desire to send money to the States is so strong," says Wang, who says China's elite see America as a secure haven for their wealth. Rather, a tightening of regulations by the Chinese government, combined with increased scrutiny by the U.S. government, has made it tougher to close deals coming out of China and to get capital out of that country.
At the same time, there have been other constraints specific to Hawaii, she notes. "We have a very limited set of opportunities for investing, primarily in real estate and hospitality," she says. That stands in contrast with states like California, which offer a smorgasbord to investors: companies focused on technology, communications, health care, biotech, agriculture, entertainment, plus a greater abundance and diversity of real estate.
Those differences are reflected in the numbers. From 2000 to 2017, Chinese firms invested $890 million in Hawaii, in a total of just nine deals. That compares to $29.7 billion and 481 deals in California over the same period, according to Rhodium Group's China Investment Monitor.
"When you look at California, there are so many more opportunities," Wang says. And in New York, where finance and real estate are a major draw, Chinese firms invested $27 billion in 139 deals.
Discouraged by Local Ways
Hawaii's strict land and development regulations also give investors pause, Wang says. In China, it can take 18 to 24 months from the time a developer acquires property to project completion. In Hawaii, if land-use upgrades are required, "it can involve more than 10 years – sometimes more than 20 years," she says.
The high cost of land and labor can also discourage Chinese investors, she adds. "When I talk with Chinese businessmen, they tell me, 'We love Hawaii for vacation, but for development? The calculation doesn't make sense,' " Wang says.
Hawaii's numbers look even more modest when you consider that the large majority of the capital invested in the state over the past 17 years came from a single company: China Oceanwide, which since 2015 has acquired $569 million of real estate in West Oahu, including 26 acres of oceanfront land for a new Atlantis resort at Ko Olina, a neighboring 17-acre lot for luxury hotels and condos, and an additional 514 acres for a residential development and golf course in Kapolei. Wilbert Yao, VP of Oceanwide Hawaii, declined to comment for this story, but he and his company were featured in Hawaii Business' September 2017 issue.
Sean Tadaki, founder and managing partner of Commercial Asset Advisors, says that, from his perspective, the China wave has failed to arrive. "From a transaction perspective, it's been a lot smaller than we anticipated," he says. "On the commercial side, Oceanwide is by far – by far – the largest amount of capital we've seen placed in Hawaii."
Tadaki represented Oceanwide when the company was looking for office space downtown last year. The conglomerate began by looking at all buildings with available space, then zeroed in on properties with high floors and ocean views. "It got whittled down very quickly," he says. They ended up leasing about 9,000 square feet at Alii Place. "Right, wrong or indifferent, they know what they want, and they definitely pursued and had me pursue very hard to close out that transaction," Tadaki recalls.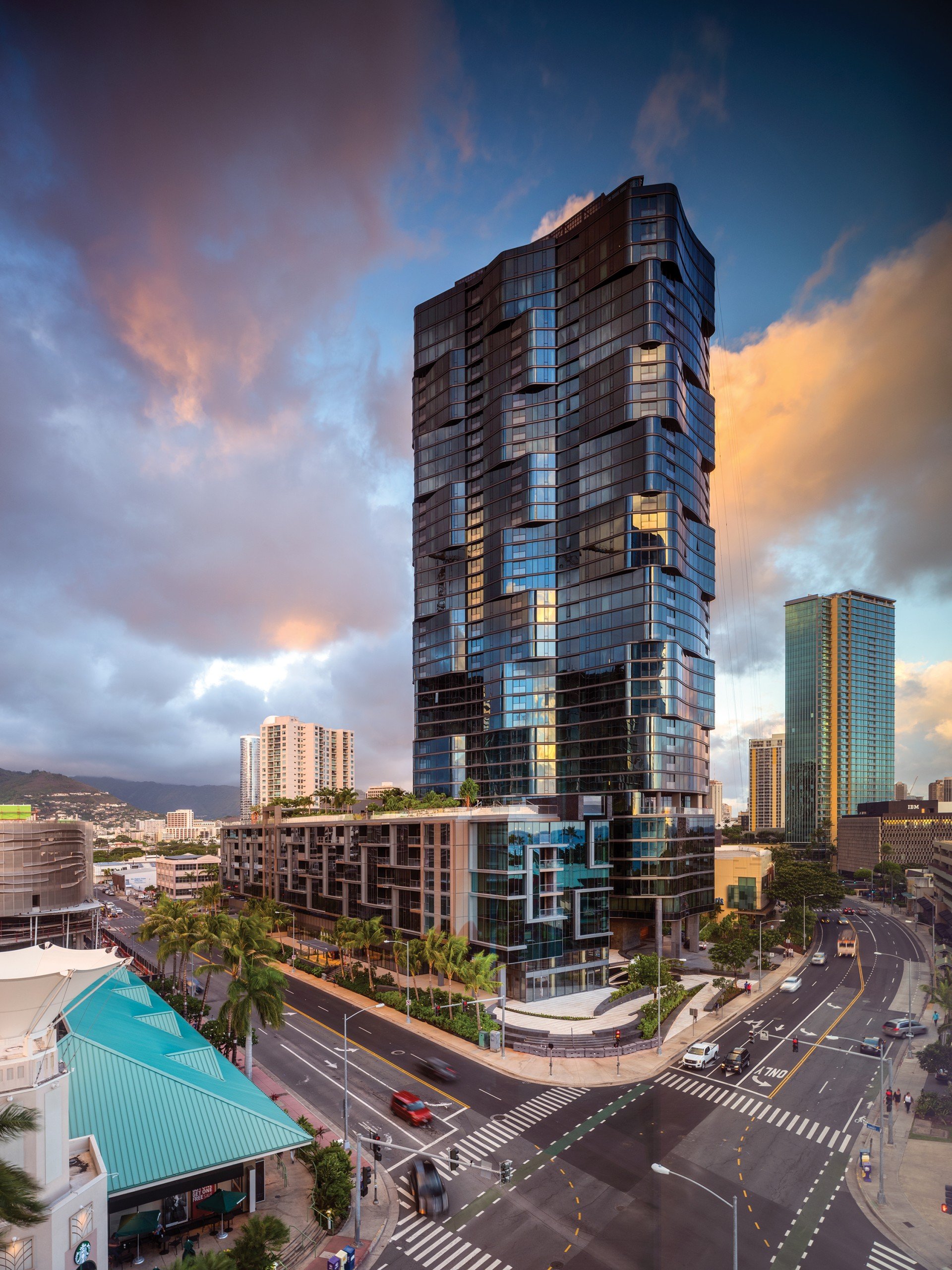 Snapping Up Condos
If the anticipated parade of Chinese investors has failed to materialize in the commercial real estate sector, on the residential side, they've marched into town.
"For the past three years, 90 percent of my business is representing clients from Hong Kong and mainland China," says Maggie Huang, Realtor and senior VP for the greater China region at List Sotheby's International Realty. "And 90 percent pay cash."
Huang focused on China early. Originally from China, she has lived in Hawaii since 2001. When she got her real estate license in 2008, the idea was already on her radar. "I saw how China had developed to become one of the wealthiest countries in the world," she says. "I envisioned that market would take off. At the time, there was not that much business related to China, but my goal has always been that I wanted to focus on the high-end luxury market from China."
Huang spent around $8,000 on a booth and marketing at a Shanghai trade show in 2010, with limited results. "Very few people knew about Hawaii," she says. "I think it was too early." But she started to see an uptick in business around 2013. "The new developments started to take off and attracted a lot of new buyers from China."
Since then, it's only gone up. Last year, she logged $14 million in deals with Chinese buyers. This year, it's at $9.5 million through the end of April.
For most of her clients, Hawaii isn't their first stop out of China. Many already own homes in places like Los Angeles, San Francisco, Seattle, New York or Vancouver, British Columbia. Besides strong business infrastructure, those "gateway cities" have another important attraction for the Chinese elite: good schools. These wealthy businessmen tend to bring their families with them and want their children to get an excellent education abroad, Huang says.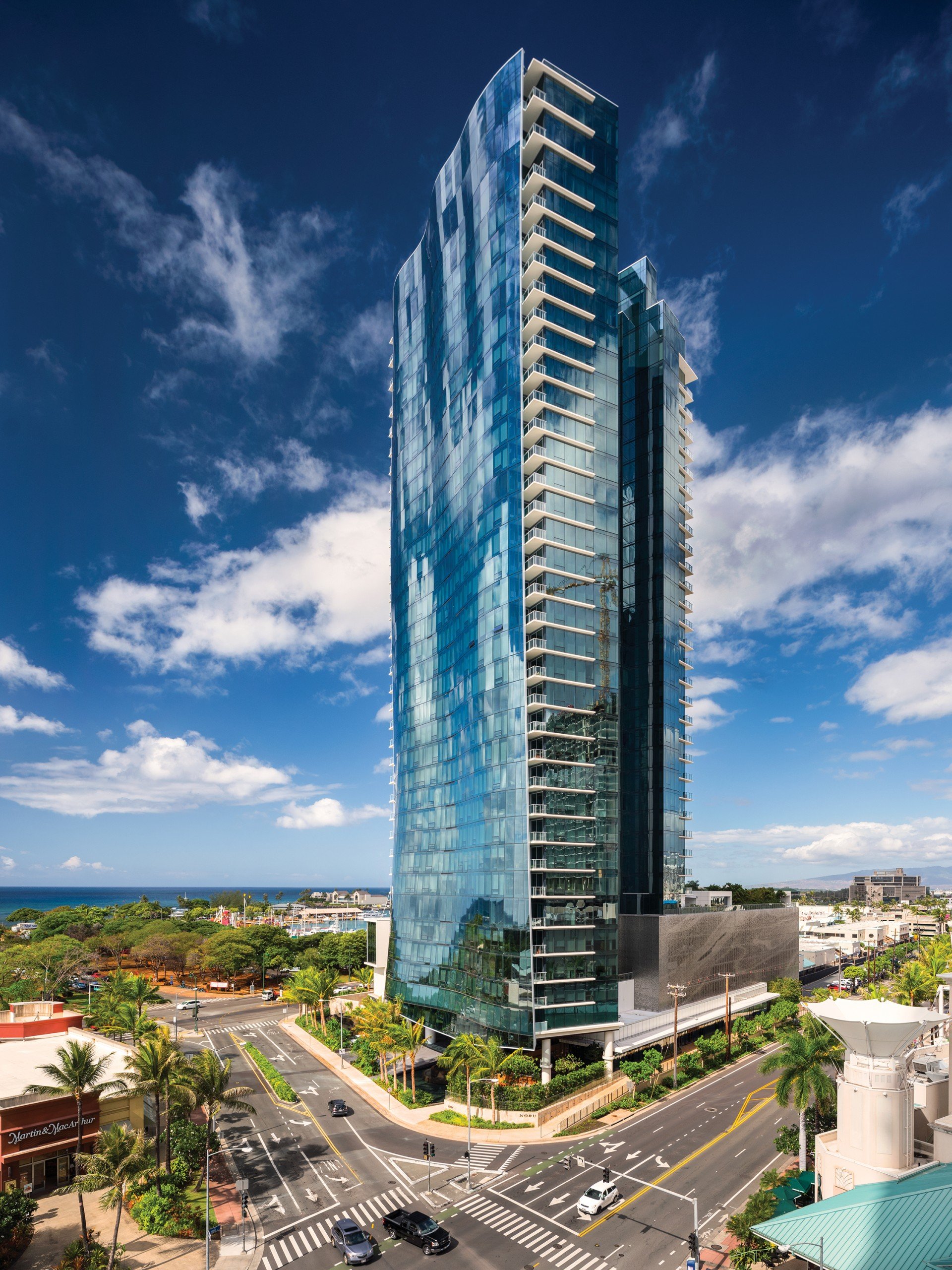 Her clients are more likely to be in their late 40s to early 60s and looking for a vacation home they can use in retirement. "Their kids are graduated from high school or college. The West Coast or East Coast – it's not necessary for them anymore," Huang says. "They're looking for a lifestyle change."
That was the case for Mr. Goo, whose interest in Hawaii had partly been inspired by his son, who had visited with his family a few years earlier and fell in love with the Islands. For Mr. Goo, approaching retirement, the idea of a vacation home where he could spend time in warm weather with his three grandchildren was enticing.