Hawaii's China Wave Smaller than Expected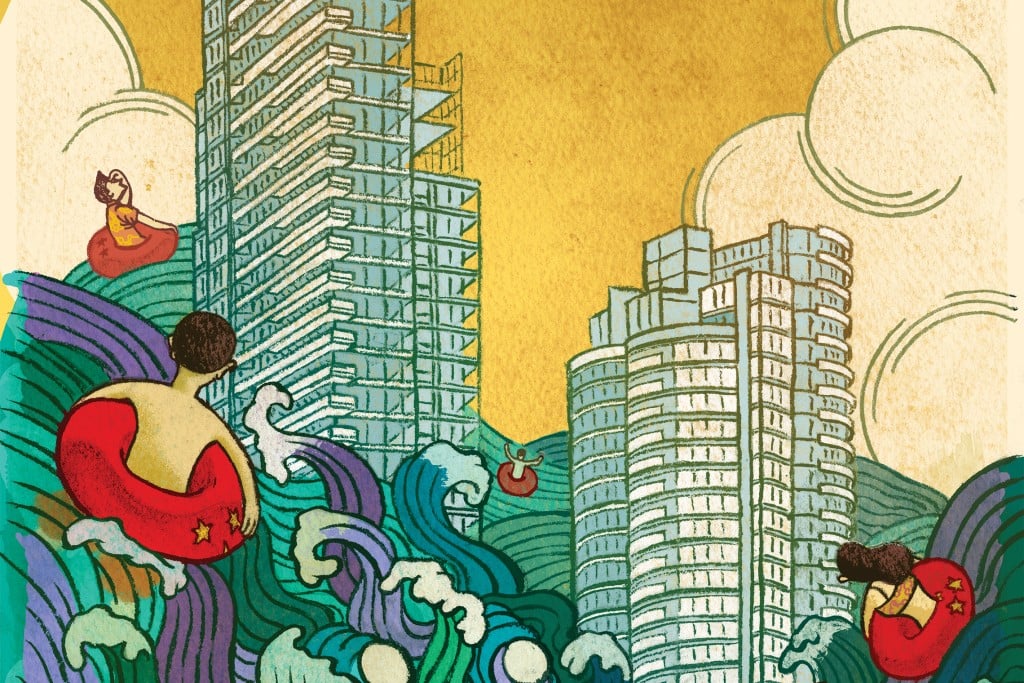 Safety is a Draw
A few months after meeting at the wedding, Chan heard from Mr. Goo's assistant, who let her know that he would be coming to Oahu and wanted to meet. He invited Chan and her husband to a luau at the Royal Hawaiian, where she tried to get a sense of the kinds of properties he was looking for. He wanted to start with Trump Tower, where his son had stayed, but after speaking with him, Chan made a mental note that something a little more residential might be a better fit.
With an eye on vacation and retirement, buyers tend to snap up brand-new units in condominium developments like Ward Village or Park Lane, Huang says. "It's easy to manage," she says. "They just lock up and go." Lifestyle is also important, Huang says; a nice view and proximity to parks, the beach and shopping are all highly sought after, as is community. Many high-end buyers follow their close friends or arrive in groups. "They like to have their friends nearby," Huang says. "They don't want to buy by themselves."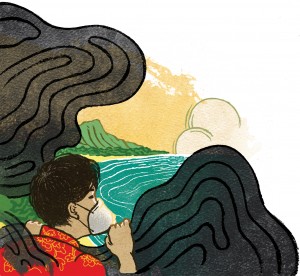 Besides its geographic proximity to China, Hawaii's natural beauty, mild climate and friendly people – including a large Asian population – are major selling points. The Chinese also tend to see Hawaii as safe. "In the large Asian cities, they enjoy very high security and low crime rates," Wang says. "Single women can walk on the street at night and feel safe – that's not so in major cities like New York and San Francisco on the Mainland. But Hawaii enjoys one of the lowest crime rates in the nation, and they appreciate that."
And compared with smoggy Chinese cities, Honolulu's clean air seems like paradise, notes Ronda Ching Day, Realtor associate and luxury property specialist at Coldwell Banker Pacific Properties. On a business trip to Shanghai recently, she was showing someone photos of a condo she had taken with her phone. She'd happened to photograph the unit on a gloomy day, but the person she was speaking with gasped and asked her if Hawaii really had such a clear, blue sky. "I thought, you've got to be kidding! It was gray," she recalls. "I thought, 'Next time, I'm going to have my phone full of blue-sky photos.' "
The day after the luau, Chan got a message that Mr. Goo and his wife would be able to look at homes the following day – but only for half a day. She made plans to take the couple to three projects. "They fell in love with the most expensive one we looked at," she says. After checking several units in the first two projects, they were tired. "We still had one more, but he said, 'Let's cancel that.' " The couple ended up buying a unit in Park Lane, above Ala Moana Center. "I think the wife liked that downstairs was a shopping mall," she says.
Undercounted
While agents like Chan, Day and Huang have seen a significant increase in Chinese business recently, their experience isn't reflected in Hawaii real estate statistics, in which China still ranks a distant third in foreign transactions behind Canada and Japan. But Wang and others believe those data are misleading. "There are definitely more," Wang says. "Much more, I would say."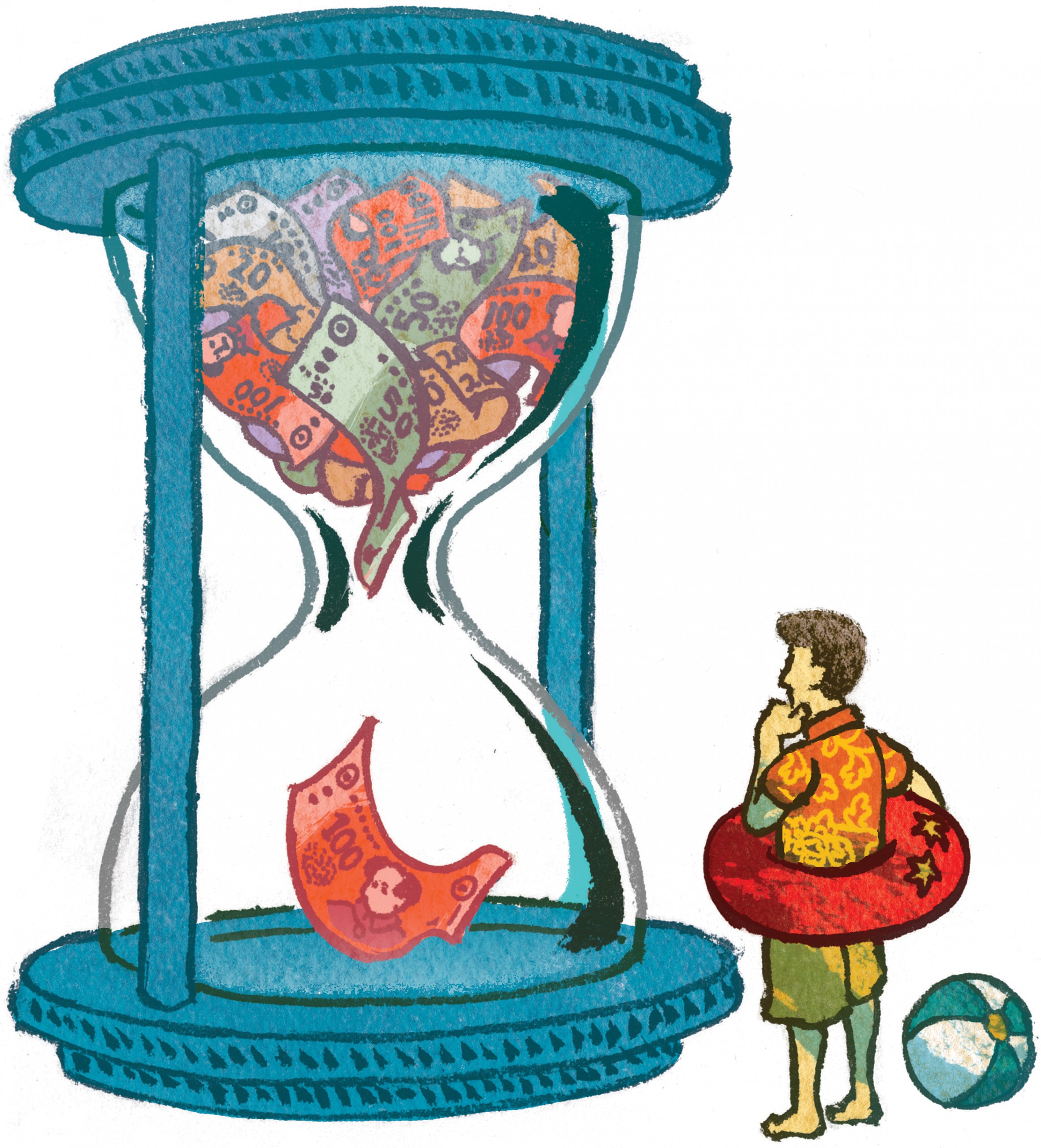 "From my own experience, the majority of my clients, their tax address is not physically in China," Huang says. Instead, buyers use addresses from homes they've already established in the U.S. to avoid higher tax rates on foreign transactions. "But the source of the money is definitely from China." Some may also be based in mainland China, but have shell companies set up in Hong Kong, Wang adds. And the preference among Chinese residential buyers to purchase units in new developments may contribute to the numbers being underreported, since the sales may not be recorded until the project is complete, she adds.
Even if her clients don't show up on paper, Chan says, she's seen the trend with her own eyes. "I worked with a lot of Chinese buyers in the past few years," she says. "It keeps increasing."
But if the Chinese market has been heating up since 2013, agents like Chan say they've seen signs of cooling. "Every month I have clients who say they want to buy homes, but when I ask them how they're going to get the money, they're stuck," says Chan. "Sometimes they go home and plan how they will slowly move the money. It's getting harder and harder now."
Huang recently worked with a client who needed (gasp) financing. "It was the first time I helped a Chinese client work with a local bank to get a loan," she says. "He can close with cash, but it's a little harder for him to get the money out of China right now."
Still, Huang predicts the restrictions will lead to no more than a temporary slowdown. "I think for a short time, it will affect middle-class buyers – they don't have the means to bring the money out," Huang says. "But the high-end buyers, they still have the resources, or they already have money outside China. They're still buying."
Good for Hawaii?
Wang acknowledges that Chinese investment can have negative impacts, including driving up housing costs that squeeze out so many locals. But she notes that wealthy Chinese retirees are buying condos that are already priced well out of range for middle-class families. "They're competing at a different price range," she says.
As to the bigger question of whether Chinese investment is good for Hawaii, she responds: "I think the question should be asked: Can Hawaii afford not to attract the Chinese? Do we really want to position our next generation to be globally less competitive? Because regardless of what our current administration wants, they cannot stop the trend of globalization – much less ignore the world's second-largest economy."
For Mr. Goo, who already has multiple businesses established in the United States, getting money out of China was no problem, and he easily came up with $8 million to pay for his new Park Lane condo in cash. The couple saw Chan when they came to stay for 10 days after the sale closed in March. "I asked them when they'll come back," she says. "They said maybe late December."
Mr. Goo also discussed the possibility of sending more business her way. "He tells me he has a few friends coming as well," she says, "but he doesn't know when."
The
Next
wave
of
Chinese
Tourists
China still lags far behind other countries in sending tourists to Hawaii, with 151,295 arrivals in 2017, compared to 1.5 million from Japan and 518,051 from Canada. But the state has been working toward increasing that number with marketing efforts in mainland China, says Jadie Goo, director of marketing for the Hawaii Tourism Authority.
Campaigns have focused on high-end travelers and included contests embedded in games played on WeChat and social media, and partnerships with airlines like Air China and Hawaiian Airlines. A campaign aimed at the romance market capitalized on the Oahu wedding of a Chinese celebrity couple to promote Hawaii as a luxury wedding destination, while another targeting active, younger travelers highlighted adventure activities.
One reason for courting Chinese travelers: per person, per day spending remains the highest of any group, at $337 per day in 2017. That compares with $238 for Japanese visitors, $211 for visitors from the U.S. East, $177 for the U.S. West and $160 for Canadians, according to HTA. "They spend more than Japanese, more than Koreans, more than Europeans," says Wang of Carlsmith Ball.
"The overarching theme we've developed is called Happy Healthy Hawaii," says Jadie Goo. That's intended to dovetail with one trend officials have observed in the Chinese market: an increase in independent travelers. In the past, Chinese visitors tended to arrive as part of tour groups, but today they are more likely to be self-driving, looking for authentic local experiences and making their own bookings online.
They're also more likely to explore the Neighbor Islands. Chinese visitors to Oahu decreased by 6.8 percent in 2017, but were up by 9.5 percent on Maui, 11.8 percent on Kauai and 16.2 percent on Hawaii Island, according to HTA statistics. "We're seeing a new generation of travelers," HTA's Goo says. "They do 'in-depth' travel, they stay longer, experience more, venture out."
Overall, Chinese visitors declined by 7.9 percent in 2017, but Goo attributes that to a larger trend. "We observed a decline of arrivals to the whole USA," she says, citing national politics, visa issues and safety concerns as driving causes. "Hawaii is not unique." Plus Hawaii has fewer direct flights to China compared to some other U.S. destinations, which also keeps numbers down, she says.
What could the state do to draw more visitors from China? Wang suggests improving commercial infrastructure, such as hiring more Mandarin-speaking staff, and posting signs and menus in Mandarin, and increasing cashless payment methods commonly used in China, where young people in particular are accustomed to completing transactions with their phones, using apps like WeChat Pay. "We need to be more China-ready," she says.