Hawaii's Coolest Office Winners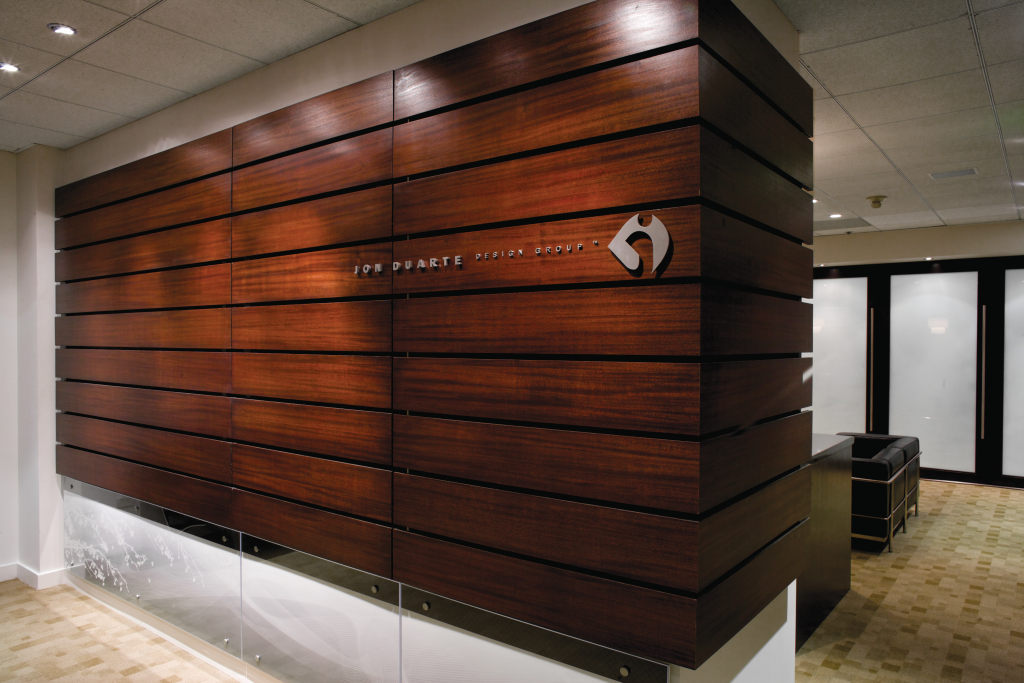 OVERALL WINNER
JON DUARTE DESIGN GROUP
In creating work space for the Jon Duarte Design Group's eight employees, the firm wanted a "collaborative environment" that was warm and welcoming, where designers could work together easily but also meet casually. Dark wood tones are accented by shiny aluminum striping and doors of layered acrylic to capture light.
BEST VIEW
HAWAII FOREST & TRAIL
Since they founded Hawaii Forest and Trail 17 years ago, the "office" for Rob and Cindy Pacheco has been a series of the most outstanding natural places on the Island of Hawaii, ranging from the panoramic lava fields of Kilauea (below) to lush rainforest vistas like Kohala Falls, where Rob is shown talking to a tour group.
BEST INDOOR/OUTDOOR COMBO
CRAZY SHIRTS HAWAII
Crazy Shirts' open, loft-style office was built in 1983 and designed to encourage collaboration between departments. The unique space is decorated with vintage models, toys and period furniture to evoke a sense of whimsy and playfulness. The massive entry staircase and circular oak-paneled conference room are architectural rescues from one of Hawaii's plantation-era mansions, located in Halawa on Oahu.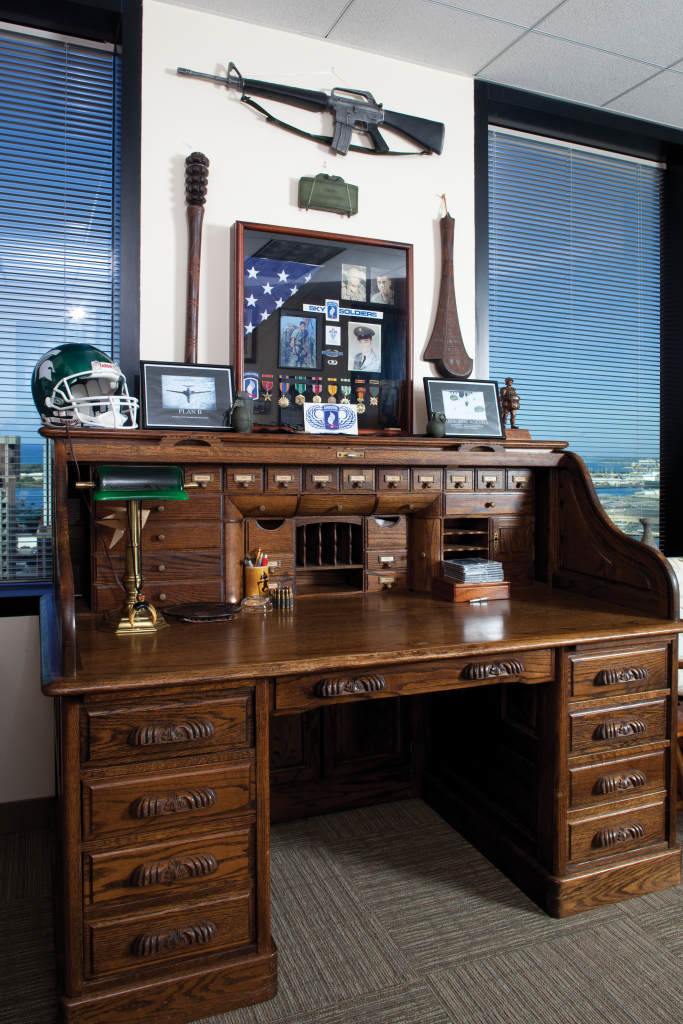 MOST PERSONALITY
THOMAS KAULUKUKUI, JR.
CHAIRMAN, QUEEN LILIUOKALANI TRUST
Kaulukukui's downtown Honolulu office is adorned with rare handcrafted Native Hawaiian weapons and this replica M-16 rifle, like the one he carried in Vietnam as a paratrooper. However, he says, they are not an indication of his fondness for war or destruction. "I am a peaceful man," says the retired First Circuit Court judge. "It is a reminder to me that as a result of the experience and strength of character I learned in battle that I am well-armed for whatever challenges life offers."