Hawai'i's Homeowners Rank No. 1 for Average Equity Gains
Nationwide, homeowners lost equity on average during the first quarter of this year. But in the Islands, homeowners with mortgages gained on average $24,900 in the value of their homes.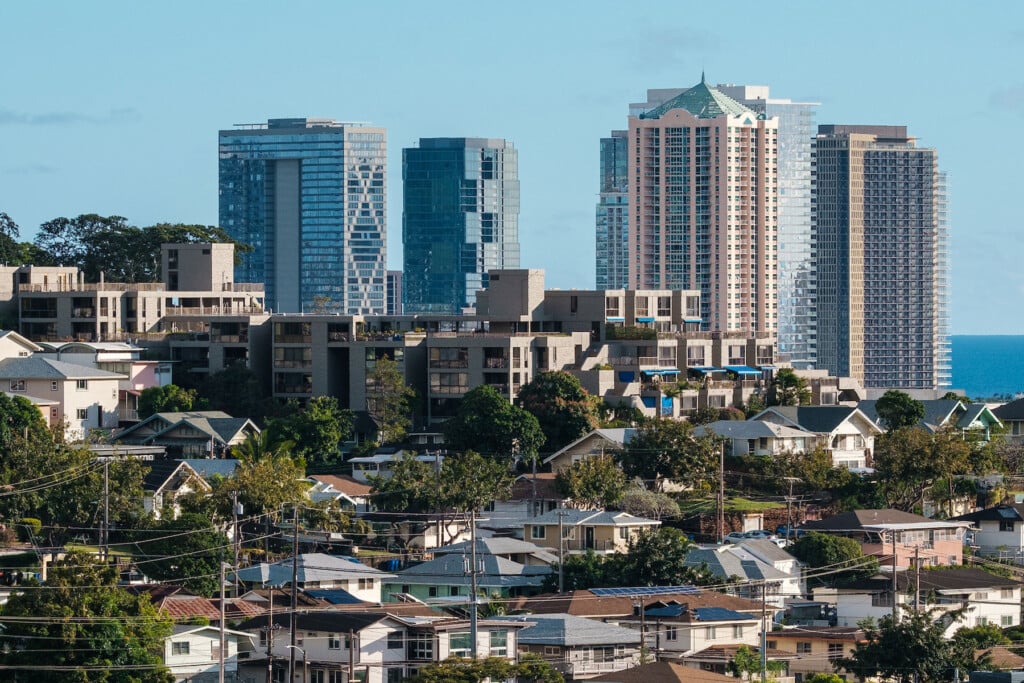 For the first time in more than a decade, U.S. homeowners with mortgages collectively lost equity in the first quarter of this year, when compared with the same period in the year before. But not in Hawaiʻi: Homeowners here saw the highest average equity gain in the nation.
Home equity for U.S. homeowners with mortgages decreased by 0.7% overall, an average loss of $5,400 per borrower, since the first quarter of 2022, the first loss in equity since 2012. A new report by CoreLogic says the total decline in equity would equal $108.4 billion.
The largest home equity losses were in the West: Washington state was down $74,300 on average per homeowner, California down $59,600 and Utah down $37,700, reflecting home-price declines in those states. A total of 13 states and Washington, D.C., posted equity losses.
Hawaiʻi led the states with the biggest gain – an average gain of $24,900 in the value of houses – followed by Florida with $24,500, Rhode Island with $23,700 and New Jersey with $22,000. An earlier report this year ranked Hawai'i at No. 10 for percentage of equity-rich homes, with 58% of homeowners having at least 50% equity in their homes.
Hawai'i Home Prices Not Falling
The equity numbers underscore how prices in Hawai'i have held despite large drops in sales since early 2022, when mortgage interest rates began increasing along with inflation.
The median price of a single-family home on Oʻahu last month was $1.1 million. While that was a 3.9% decline from the record $1.15 million last year, it was a 10.9% jump from April's median price of $999,995. In fact, the median has only dipped below $1 million three times since first crossing the threshold in August 2021, according to Honolulu Board of Realtors statistics.
Sales of single-family homes also increased in May when compared with April – a 26% jump – but were down 23.8% when compared to May 2022. Inventory of homes for sale remained low compared to last summer and fall, but was higher in May than any month in 2021 or the first half of 2022.
"Despite lower sales volume, the median prices for O'ahu properties haven't changed much over the past year," says Fran Villarmia-Kahawai, president of the Honolulu Board of Realtors. "Lack of inventory continues to drive demand as more kamaʻāina strive to become homeowners."
The median price for a single-family home on Oʻahu in May 2020, at the start of the pandemic, was $797,000, which means the median price for May 2023 was 39% higher.
The rise in the median price is a proxy for how much equity has been accumulated by people who owned their home before Covid-19 drove up demand and prices.
Neighbor Island Numbers
The median price gains in single-family homes over the same three-year period on the Neighbor Islands varied, according to data from the Realtors Association of Maui and Title Guaranty Hawaii:
7%, from $399,000 to $495,000 on Hawaiʻi Island
6%, from $772,500 to $1.12 million on Kauaʻi
9%, from $800,000 to $1.27 million on Maui
For condominium owners, the median price on Oʻahu rose 26.5% during from May 2020 to May 2023, from $399,000 to $505,000. The increases for the Neighbor Islands were:
4%, from $319,000 to $550,000 on Hawaiʻi Island
7%, from $350,000 to $615,000 on Kauaʻi
7%, from $680,000 to $835,000 on Maui