Want A Healthier, Happier Pregnancy?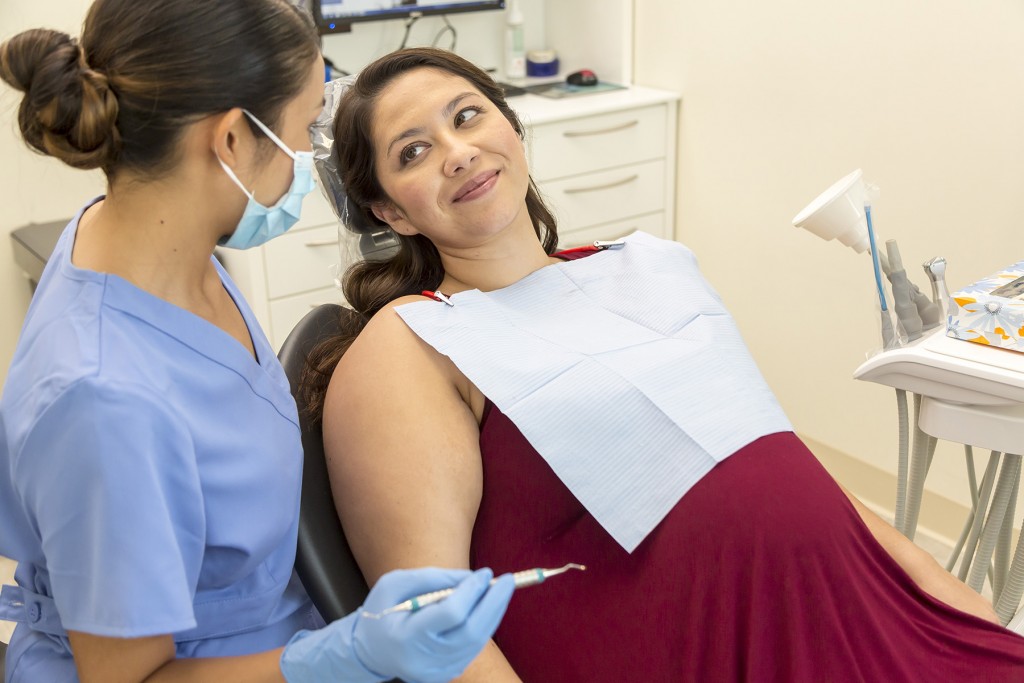 Congratulations, you're expecting!
Pregnancy brings countless changes, including a few to your gums and teeth. With HMSA Dental, expecting moms get enhanced dental benefits, so be sure to talk to your dentist about health risks during pregnancy.
Safe dental visits
If you're pregnant or thinking about having a baby, see a dentist as soon as possible. Most women can receive preventive dental care safely throughout pregnancy. Routine X-rays can be postponed until after your baby is delivered, but according to the American Dental Association and the American College of Gynecologists, they're safe to get with appropriate protection.
Gum disease during pregnancy
Gum disease, which is a common oral issue for adults, can increase the risk of premature birth (before 37 weeks) if it's left untreated. In addition, pregnant women can be more prone to it because of hormonal changes and an increase in blood flow. Oral care and visits to the dentist can help prevent or treat gum disease.
Additional dental care for healthier pregnancies
Help ensure a healthier pregnancy with HMSA's Oral Health for Total Health program, which provides enhanced dental benefits for pregnant members. These benefits have no out-of-pocket expenses when seeing a participating provider.
Learn more at hmsadental.com.