Help for Veterans and Small Businesses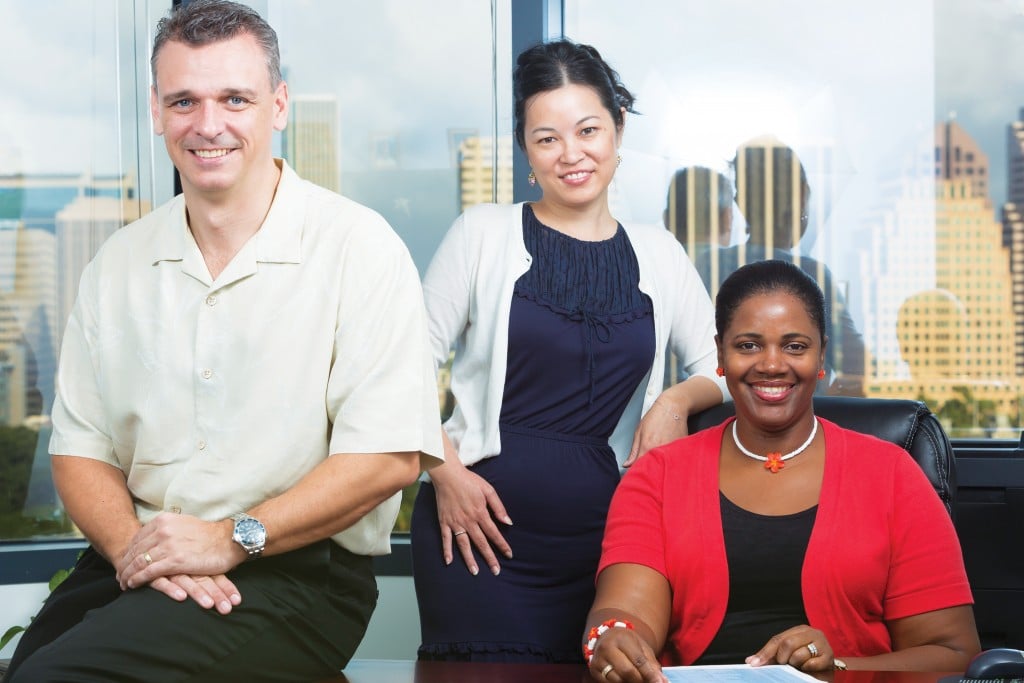 Whether it's wholesaling T-shirts to the Navy Exchange or providing information technology to government installations, local businesses can learn the procurement ropes at the Hawaii Veteran and Small Business Forum & Expo next month.
Organizers are reaching out especially to veterans and service-disabled veterans who have small businesses or would like to start one.
"Anything that can be purchased, we can help get it sold," pledges Lisa Haggerty, program manager of the Hawaii Procurement Technical Assistance Center, lead organizer of what is expected to become an annual conference. HI-PTAC receives both federal funds and support from the state Office of Hawaiian Affairs.
HI-PTAC helped Honolulu environmental engineer Iris Terashima launch ITerashima Environmental Services in 2009. Although she knew there was a market for women-owned businesses, it was a leap for a Japanese-American woman two generations removed from the plantation, Terashima confides. HI-PTAC shored up her confidence, reviewed her contracts and helped her win her first deal with the Army Space and Missile Defense Command.
That contract allowed her to hire local workers and she now employs four.
"With the kind of military presence and federal spending there is in Hawaii, it's essential that small, local businesses win their share of contracts," says Charlie Ota, VP of military affairs for the Chamber of Commerce of Hawaii, one of the 15 military, public and private agencies helping organize the forum.
At the conference, Raymond Jardine, president and CEO of Native Hawaiian Veterans LLC, will share his experience. After retiring from the Army National Guard in 2004, he started his company, which has grown to provide homeland security, management and unexploded ordinance cleanup services. Getting his foot in the door required persistence and persuasion.
"It's all about relationships. The key players will be at the forum," including the contractors, lenders and government procurement agencies, Haggerty says. "This is a chance to start building relationships, meet small-business specialists, network and market your company."
Since a typical contract is $50 million, which is beyond the reach of a single small business, Jardine says, the forum also provides a chance to meet potential partners.
"If you can't do it alone, maybe the person next to you can help," Haggerty says.
Hawaii Veteran and Small Business Forum & Expo
March 28, 6 a.m. to 5 p.m.
Hale Koa Hotel
Cost: $150(includes breakfast and lunch) or $75 (breakout sessions only)
Register by March 21
www.hiptac.org