Helping the Shelters that Help the Homeless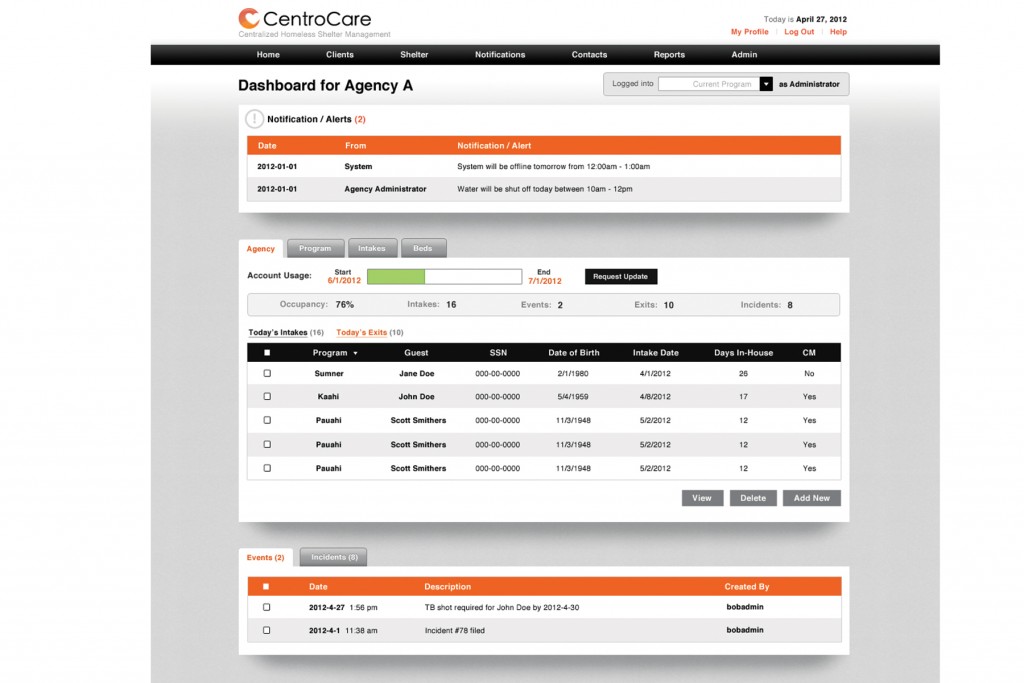 Like other innovative companies, Upspring Media saw how technology could help organizations improve services and increase efficiency. However, in this case, the clients are homeless shelters, which means that, though the need is great, there's little profit to be made.
Upspring's solution for the shelters: CentroCare, an affordable, subscription-based management system. The software was originally developed for the Institute of Human Services, the central Honolulu shelter that serves more than 300 clients a day. However, says Brandon Kurisu, president of Upspring, CentroCare will likely be available for other local shelters and, possibly, mainland shelters, within a year.
"Few people develop the software for this industry because there's no money there," says Kurisu.  "You wouldn't say, 'I want to target homeless shelters.' … (but) We just want to help end homelessness."
More than 14,000 people experienced homelessness in Hawaii and received shelter and other support between July 1, 2010, and June 30, 2011, according to a report by UH's Center on the Family and the state Homeless Programs Office.
CentroCare streamlines the process of admitting people into shelters and makes it easier for workers to provide personal care.
One of CentroCare's main goals is "to allow for more horizontal integration between state agencies," Kurisu says. "This will give decision makers a better snapshot of what resources are needed to better support each client."
Connie Mitchell, executive director of IHS, says, "This software has actually allowed us to collect a lot of information on people, and then we are able to sort them in different ways so we can create programs that are really tailored for them."
Rose Gladstein, director of grants and evaluations at IHS, adds, "There are two main things that have improved markedly with the use of [this software]. One, it brings information real time. Updated information is always available and allows us to provide services more effectively and efficiently. … Two, it allows for programmatic transparency and accountability."
Disclosure: Upspring Media is owned by aio, which also owns Hawaii Business.
Advantages
Upspring says CentroCare has these advantages:
• Low monthly fee;
• Easy access using any Web browser with appropriate login credentials;
• Designed to comply with
Department of Housing and
Urban Development standards, yet easily updated to reflect changing standards;
• Upspring maintains and
hosts the system;
• Little training needed to use it;
• Optimized for iPad and
other tablets;
• Can be customized; and
• Can be integrated to support other human service agencies.