Helping Those Who Feed the Hungry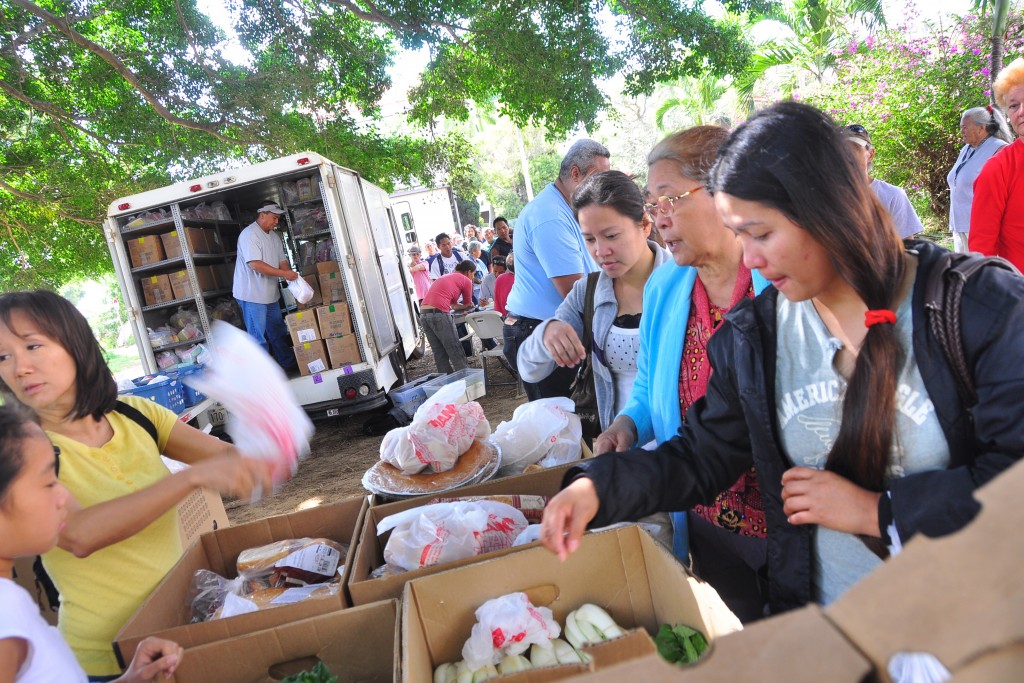 When a falling tree damaged three trucks, a refrigeration unit and the office trailer at the Maui headquarters of Feed My Sheep just days before Thanksgiving, the charity's ohana stepped up. Sturdevant Inc. repaired the refrigeration unit; Island Landscape brought a crew to remove the tree; and Tire Warehouse donated a truck. 
Support like that by businesses and hundreds of volunteers ensures that Feed My Sheep can fulfill its mission: Providing food to thousands of hungry people on Maui each week. The small, faith-based organization also tries to keep overhead costs low; it spent 69 percent of its donations on buying food in 2009.
FMS uses a simple mobile model. "We load up our trucks, go to the area of need, set up tents and tables, and hand out bags of groceries," says Joyce Kawakami, executive director and fulltime volunteer.
The concept began 11 years ago when Kawakami started bringing groceries to teens in her youth group. Later, she delivered food out of the trunk of her car. Today, FMS has seven delivery trucks, more than 350 volunteers, a staff of five and a funding base that comes from local churches, corporate sponsors and individual donors.
"There is so much passion around this work; people just want to help," says Kawakami. 
To avoid the cost of rent, FMS uses containers donated by Hawaiian Commercial and Sugar for its main office space and storage units in Puunene. And when the charity had to retire an old truck, Kawakami converted it into her office.
Her motto: "Just keep it going and do it with joy," which she does.
Want to Help?
Feed My Sheep still needs money to replace a damaged delivery truck. To make a monetary, in-kind or volunteer donation, call 808-872-9100.  www.feedmysheepmaui.com