High-Class Cuisine, With Local Touches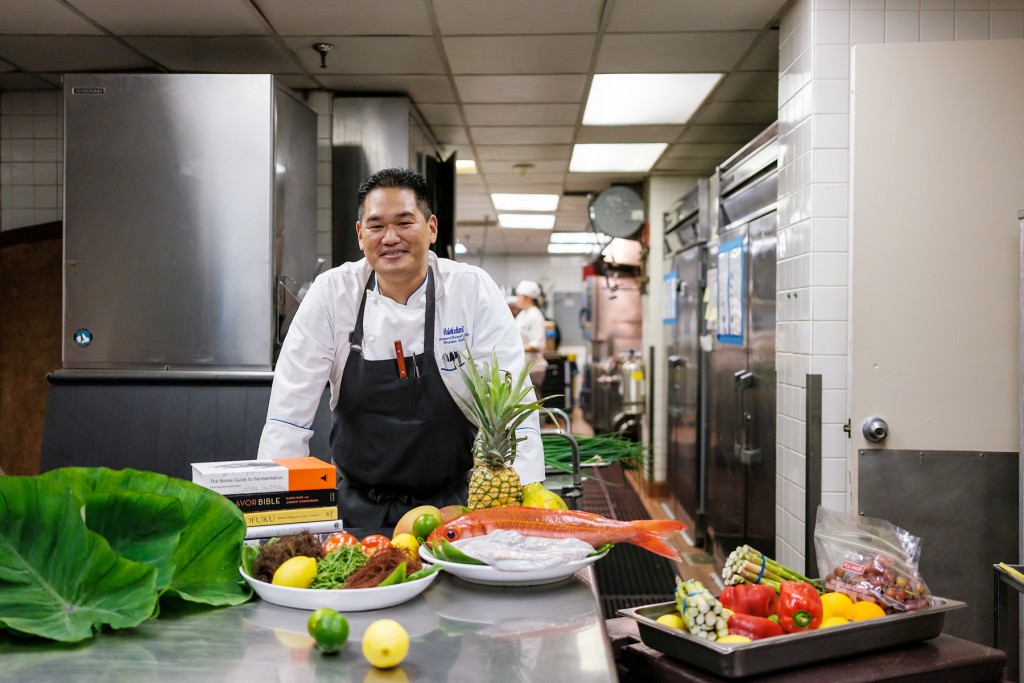 Name: Shaden Sato
Age: 37
Job: Banquet and events chef, Halekulani
Start: "My first job was as a short order cook at Zippy's when I was 16" and still in school, he recalls. Sato graduated from the culinary arts program at Leeward Community College in 2002 and started as an apprentice in Halekulani's main kitchen.
When a position in the banquet department opened, Sato eagerly applied. "I feel that I can grow the most here. It's great to know that our cuisine is a part of someone's special day."
What It Takes: "In addition to planning the banquet menu and monitoring food costs, I coordinate the special annual charity events the hotel participates in, such as the Hawai'i Food & Wine Festival and the Hawaii International Film Festival's Oscar night.
"You need to have a vast knowledge of global cuisine and an open mind for the unexpected. I spend a lot of my time outside of work researching fun and creative ideas.
"While other chefs may find it difficult to obtain certain products here, as a local boy I find it an interesting challenge to substitute items with produce from Hawai'i."
Sato leads and mentors a staff of 12, including junior sous chefs. He also participates in internship programs with culinary schools and volunteers at the LCC culinary program.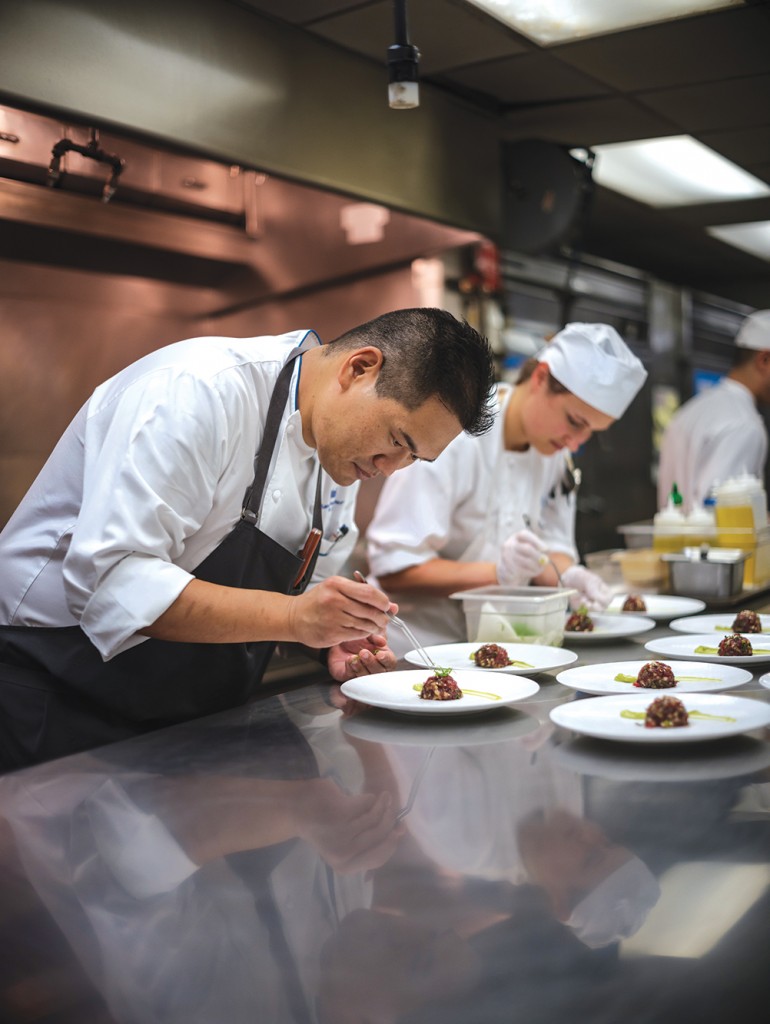 Unusual Project: "For one of our Hawaii Film Festival gala dinners, which 230 people attended, I had to create a dish inspired from Vanuatu. I had never even heard of Vanuatu before, and I was expected to create a high-level dish. It took a whole night of research, but I created a spin on their national dish, Laplap, and I paired it with butter-poached king crab legs and warabi salad."
Perils: "My job can be dangerous sometimes from the intense heat of our kitchen, and also from the fast pace we need to have while executing multiple events. I've gotten a few cuts and bruises; that comes with the territory."
Tough Day: "One of the most chaotic days was when we had the following in a single day: a high-end plated breakfast for 50 persons, a buffet lunch for 200, a plated lunch for 120, a plated dinner in the ballroom for 200, a plated dinner in the Hau Terrace for 75 and a pūpū party in the Garden Terrace for 75."
Special Skills: "We are constantly learning and trying to find new ways to perfect our dishes. I love to mentor and teach my staff. When I am not cooking, I am doing research through cookbooks, the internet and watching documentaries on different countries to learn about different trends. I also travel around the world to experience these cultures and trends firsthand to bring back to my team."
This interview has been edited for clarity and conciseness.