Past Attempts to Build a Rail on Oʻahu
Honolulu has talked about building a rail system since 1967.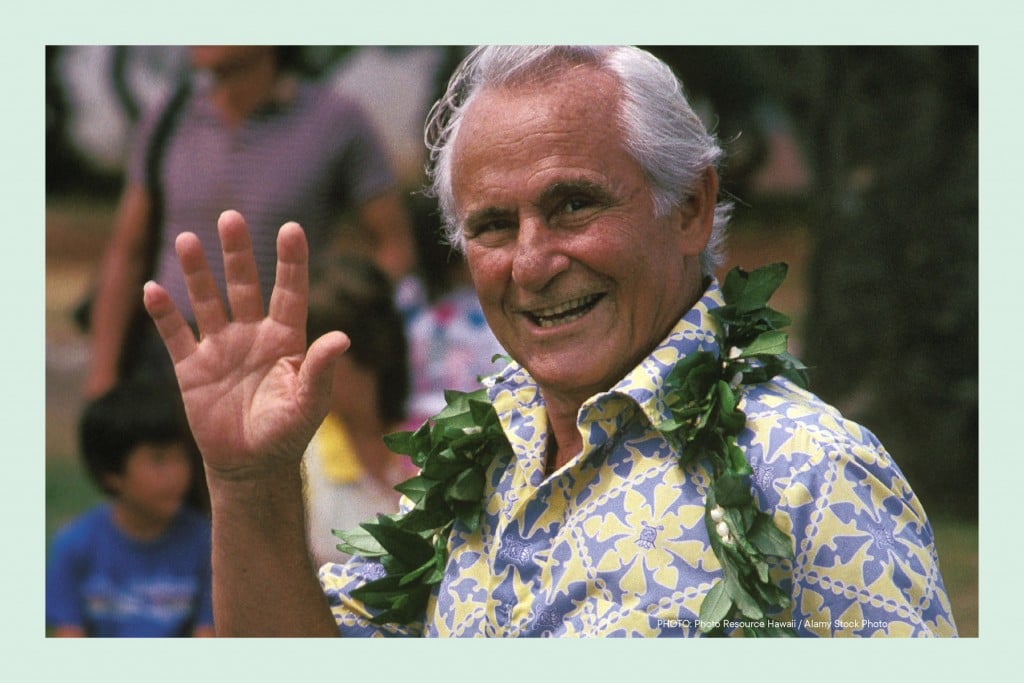 Discussions and attempts to build a rail transit system in Honolulu have spanned five decades, eight mayors and seven governors. These are some highlights of past efforts.
●
When rail was paused/stopped
●
When rail attempts/discussions were in progress
1967: One of the suggestions in the O'ahu Transportation Study was an "extensive transit system, perhaps bus, perhaps rail, stretching from Pearl City to Hawai'i Kai," according to a Dec. 11 Honolulu Star- Bulletin article.
November 1968: Outgoing Mayor Neal S. Blaisdell proposed a three-stage islandwide mass transit plan that included a 29-mile rail line from Hawai'i Kai to Pearl City installed by 1978.
1972: A 22-mile rapid transit line between Hawai'i Kai and Pearl City was estimated to cost $700 million. This includes the costs for feeder buses to the rapid transit line, express buses to rural areas and cost escalation estimates due to inflation.
In fall 1972, the city's rapid transit consultants told the City Council that the project could be constructed in phases to reduce initial costs. The options included a $452.2 million 12-mile line from Hālawa Stadium to UH Mānoa, a $522.3 million 14-mile line from Hālawa Stadium to Kahala Mall, and the full line. These costs include the rapid transit line, plus right-of-way purchases, contingency costs, estimated escalation and other transit costs.
June 1977: The city received a $2 million federal grant for environmental impact and preliminary engineering studies on a 14-mile fixed rail system from Kāhala to Aloha Stadium.
August 1979: The city issued its draft environmental impact statement on the project.
September 1979: The financial consulting firm that completed a financial analysis study on the Honolulu Area Rapid Transit project told City Council members that the proposed bus-rail system is a "good deal that the city can hardly afford not to build," a Honolulu Advertiser article reported. The total cost was estimated at $900 million, with 80% being paid for with federal funding.
At this point, Mayor Frank Fasi had been seeking for years a 1% county general excise tax to finance a mass transit system and other county needs, but the Legislature always turned him down.
A federal transit official also warned local officials that the H-3 and a fixed-rail system could not be funded at the same time.
May 1981: Honolulu Mayor Eileen Anderson scrapped the proposed rail system by canceling a preliminary engineering study and instead devoted more resources to improving TheBus. Her reasons: a lack of federal and state commitment to pay for the $1 billion project and doubts about whether ridership would justify the costs.
April 1982: The Honolulu Area Rail Rapid Transit Project's final environmental impact statement was completed. It looked at three grade-separated alternatives, all with a supporting bus system, for central Honolulu:
Busway Alternative
Light Rail Rapid Transit Alternative
Rail Rapid Transit Alternative. This was the preferred alternative and would have consisted of an 8.4-mile guideway with 11 stations from the Honolulu airport to UH Mānoa. The estimated total capital cost was $870 million if construction were started in 1983.
Toru Hamayasu, who was a civil engineer for the city's traffic department, says the city also received about $4 million in federal funding to continue preliminary engineering. "The significance of the federal capital funding was that until that time, all the federal funding and the assistance was from the planning funding," he says. "And then everybody, all the systems in the nation, was sort of like it's a birthday kind of a gift to get the separate funding from a capital funding, like that's getting to be a real project. So we were pretty disappointed when Anderson declined it, decided to terminate it."
1985: Hamayasu said Mayor Frank Fasi revived the rail project after being reelected.
In October, the city received a $2 million federal grant for a "conceptual engineering" study to determine what kind of rail system should be built and where, its approximate cost and how to pay for it. This grant money included $1.5 million that was reactivated from a previous preliminary engineering grant that then-Mayor Anderson gave up when she canceled the rail project. "Rail is not dead in Hawai'i or Honolulu," Fasi said in an Oct. 23 Honolulu Advertiser article.
Early 1990: Gov. John Waihee called for a 0.5% general excise tax increase to allow the counties to pay for transit projects – including Honolulu's $1 billion rail system.
March 1990: The federal Urban Mass Transportation Administration approved the proposed $1 billion rail system's alternatives analysis and draft environmental impact statement.
According to a May 3 Honolulu Star-Bulletin article, the report covered 11 alternatives, including two that called for no rail system. The nine rail alternatives included two routes from Aloha Stadium to Kalihi (via Kamehameha Highway past Honolulu airport or along Salt Lake Boulevard) and three routes through downtown (via Nimitz Highway, Beretania Street or a tunnel beneath Hotel Street). The city Department of Transportation Services had its own route recommendation, which would have followed Kamehameha Highway, rather than Salt Lake Boulevard, to the downtown area. "Once downtown, the route tunnels beneath Hotel Street, the walkway between the state Capitol and 'Iolani Palace, the entrance to the Honolulu Municipal Building and part of Kapi'olani Boulevard before surfacing at Drier and Waimanu Streets."
July 1990: The Honolulu City Council endorsed the 17-mile light rail line that would span from Leeward Community College to University Avenue.
October 1990: The Federal Transit Administration allowed Honolulu to move forward with preliminary engineering studies for the 17-mile system.
November 1990: In early November, Honolulu issued a request for proposals from firms to build the rail.
A Nov. 29 Honolulu Star-Bulletin article reported that the rail line would cost an estimated $1.425 billion without financing. City officials provided two numbers for the estimated cost with debt financing: $1.9 billion if the system's private developer were to pick up 30% of the tab, and nearly $2.2 billion if no developer were to help pay the system cost and the city must levy a 0.5% general excise tax to make up the difference. These numbers are in 1988 dollars.
1991: Honolulu was awarded $618 million in federal funds for the rail project.
1992: News reports said that a 15.6-mile line from Waiawa to Mānoa would cost $1.7 billion. Officials estimated the project could be completed by 1997.
July 1992: The final environmental impact statement predicted that traffic traveling from Waikele to the trans-Ko'olau area during peak hours in 2005 would be reduced by as much as 12% with the rail line, compared with expanding the bus fleet.
September 1992: Mayor Frank Fasi said federal funding for the project increased by $90 million to $708 million, which could have decreased the length of the proposed 10-year general excise tax surcharge by one year.
A City Council committee voted 5-4 on Sept. 23 to reject a bill that would have added a 0.5% increase to O'ahu's 4% general excise tax to help pay for the rail's local share, thus ending the project. Then-Councilwoman Rene Mansho was the deciding vote. She had voted with four of her colleagues for the last year to advance the project but then changed her position in the final hours. She didn't want O'ahu residents to pay significantly higher property taxes if plans to raise funding to build and operate the rail fell short of actual costs. The full council voted again 5-4 to kill the tax on Sept. 30.
"It was a huge disappointment," says Gary Okino, who worked in the city's planning division from 1967 to 2000. "The planners department, it was like oh the air came out of us."
Number of People to Lead HART: 6

Tory Hamayasu,


Interim CEO and Executive Director,


July 2011 – April 2012

Dan Grabauskas,


CEO and Executive Director,


April 2012 – August 2016

Mike Formby,


Acting Executive Director,


August 2016 – November 2016

Krishniah Murthy,


Interim Executive Director,


December 2016 – September 2017

Andrew Robbins,


CEO and Executive Director,


September 2017 – December 2020

Lori Kahikina,


Interim CEO and Executive Director,


January 2021 – Present
---
Read More
The final piece of this story takes a look at the columns supporting the rail stations. Some of them are engraved with designs of plants, seasons, legends and more.
Up Next: Engraved columns depict legends and unique elements of each station area. Click here to read more >>
---
Back to the Beginning: We sorted through more than a decade of cost overruns, audits and reports to explain how the price soared and why completion fell behind schedule. Click here to read more >>
---
We looked through the project's publicly available documents to identify the biggest contracts and how much they cost. Click here to read more >>
---
It's common for rail projects to have cost overruns, but few are as large as Honolulu's. Click here to read more >>
---
Go Back: We tracked some of the project's major milestones, including cost increases, funding deficits, lawsuits and voter input. Click here to read more >>
---
Interested in how the writer put this story together? Read "Inside My Reporting on Honolulu's Rail Project" to learn about her process.