Home Hot Pots and Help for Schools and Teachers
Part two of a series of stories about resilience during the pandemic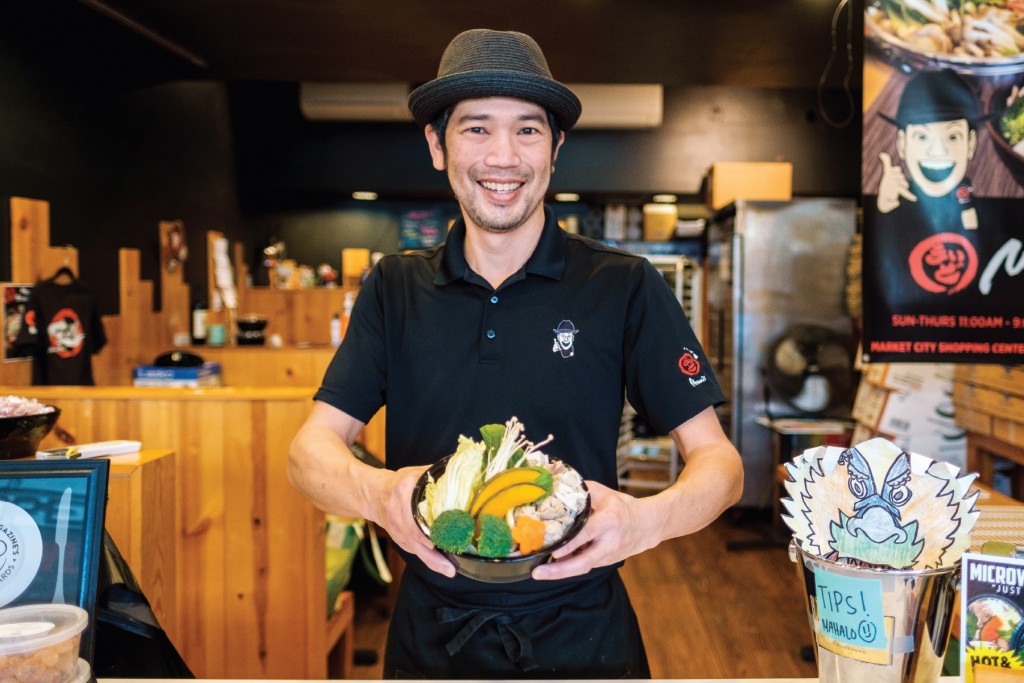 The pandemic has crippled thousands of small businesses in Hawai'i and forced tens of thousands of people to find new jobs. Amid these personal tragedies are stories of grit, perseverance and transformation. Here is one of those stories.
---
The pandemic upended the future of Kevin Suehiro's restaurant. And in the long run, that may be a good thing.
When government restrictions forced him to close his doors, he worked hard to figure out what to do next with his hot-pot restaurant, Nabeya Maido in Market City.
"COVID has shown me I wouldn't have made it past three more years because the rents are going up. Because of COVID I see a totally different road in front of me now," he says.
That revelation came from the combination of his ingenuity and some advice from David Oyadomari, who supported more than 100 small local businesses, and connected them so they could help each other with new business models.
"I'll have no more 'dine-in' the way we used to do business," says Suehiro. "The dine-in for Hawai'i has been traumatized.
Just by opening up the restaurant doesn't mean the sales are coming back. There are risks to opening up.
"My way of thinking is that any regulations the Department of Health is going to incorporate are not going to allow us to go back as before. People will go out less and a lot of restaurants won't get back to 100% for years."
One innovation is takeout hot-pot bowls that customers can pop in their home microwave, each made with healthy and wholesome ingredients. He says he's also producing ingredient platters to simmer in those home hot pots.
"I feel our niche is these bowls and takeout. And I can get hot, healthy food to people working in offices."
The platters and hot pots have become so popular that people give them as gifts, Suehiro says. "When people are sick or in quarantine, people were taking these to them so they could enjoy comfort food at home."
He has other inventive takeout ideas, but those will take time to roll out. The pivots, plus managing the kitchen and other aspects of the business took a toll: Suehiro worked 90- to 100-hour weeks and rarely took a day off."
If I'm going to continue like this, I'm going to get sick and topple over," he figured, so now he closes on Tuesdays. He was able to get $65,000 in grants which kept his full rent paid.
Suehiro says he avoids despair by creating new ways to serve his customers and help his community. He's given away hundreds of bowls at Mililani Waena Elementary and Kalani High and to teachers who've stopped by with valid ID – some of that in collaboration with his classmates from 'Iolani School's Class of 1989.
"My slogan is to win together – tomo ni katsu – and I'm putting it on a shirt or hat to sell," he says.
"I'm trying to use my platform to help as many people as I can."