Ho'okele Health Services and Vivia: 2022 SmallBiz Editor's Choice Award Winner – Health Care
The founders say a new way of organizing home health care is better for patients, their families and the caregivers who help them.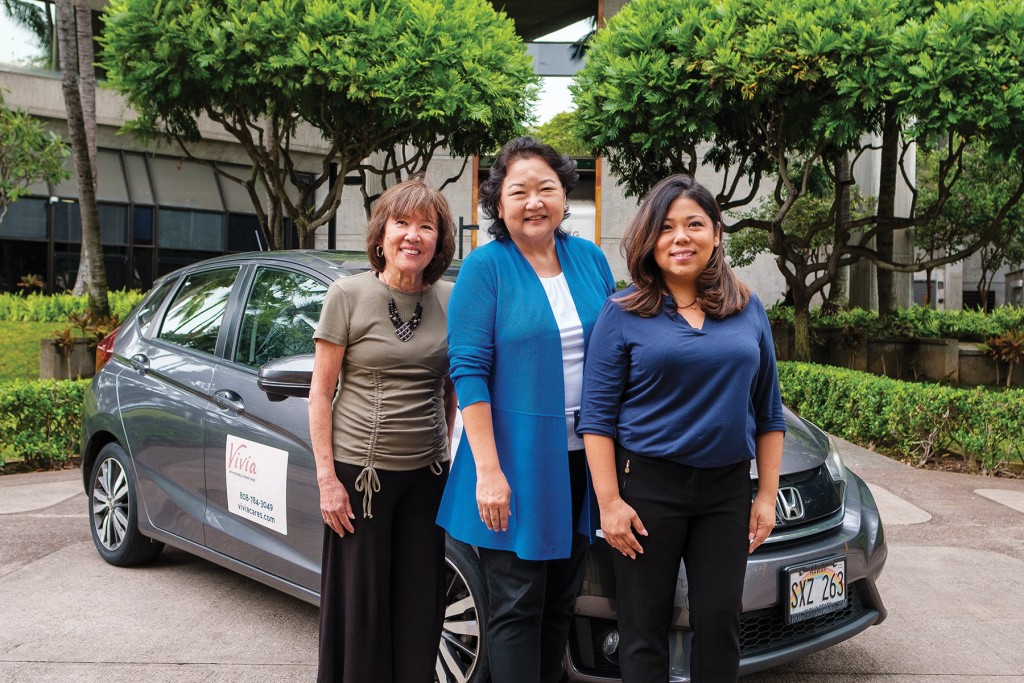 Hoʻokele means "to navigate" and for more than a decade, Ho'okele Health Services has helped O'ahu's seniors and their families find their way to in-home health care services.
In 2019, Ho'okele's founding partners, Dew-Anne Langcaon and Bonnie Castonguay, leveraged more than 50 years of combined experience in the health care industry to launch Vivia.
Langcaon says it's a neighborhood-based model for in-home health services expanding across O'ahu, Maui and Washington state, with more mainland locations expected to open within the next year. Langcaon says the pandemic intensified Hawai'i's shortage of caregivers and rendered home care services "unaffordable for a lot of people, and it was starting to become only a service for the rich."
After speaking at length with staff, clients and their families, Langcaon says, it became clear that technology could help make care more accessible and affordable by addressing logistical and staffing issues that contribute to rising costs.
Staffing shortages were resolved by guaranteeing qualified caregivers full-time work in areas where they live and subsidizing their transportation with company cars. Langcaon says productivity and patient outcomes improve as caregivers build trust and rapport through personalized visits within their neighborhood service areas.
The technology also enabled better communication, planning, reporting and accounting. Clients and their families can design plans for the care they need instead of paying for full or half days of service they don't, Langcaon says.
Full-time care in an assisted living facility can cost $8,000 to $10,000 a month, says Langcaon. In-home care services are significantly more affordable, but often are not covered by insurance. For example, one of Vivia's clients, an 85-year-old man, was having difficulty managing his diabetes medication and diet.
"Vivia's personalized plan, designed for him, improved his overall health status and saved the family over $2,000 per month versus if they had chosen traditional care services with a four-hour daily minimum. This translated to savings of $25,000 per year. He also likely avoided countless hospitalizations and ER visits due to his improved health," states the case study published online by Vivia.
"These seniors' needs are so personal," says Langcaon, "depending on their health conditions, their cognitive abilities, their financial budget, where their family lives. Every person's needs are so different that the challenge is creating an effective way of caring for them while still respecting all their individual needs."