House for Sale, So Let's Party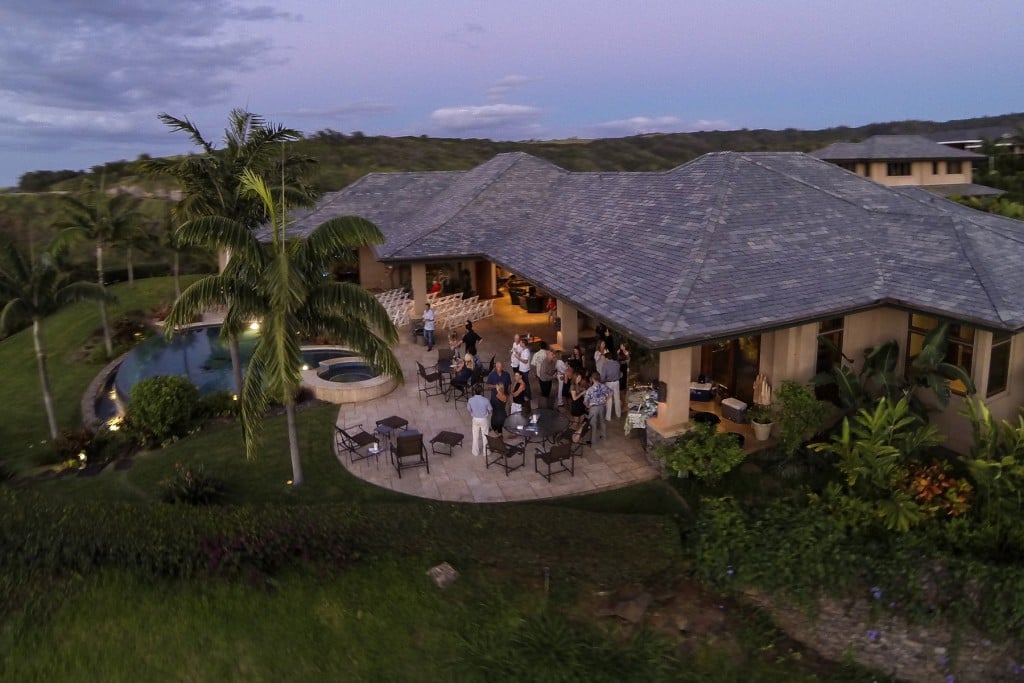 It was a great party at the 4-acre oceanfront estate in Olowalu, about four miles south of Lahaina: The music was lively, the neighbors enjoyed it and money was raised for a good cause. The owners weren't there, but they were pleased because the house sold within the month.
It may seem like an unusual way to help sell a house, but that event earlier this year was the third of its kind on Maui staged by Elite Pacific Properties. The company is planning to hold similar parties at homes for sale in the upscale Oahu neighborhoods of Lanikai, Kahala and Diamond Head.
This was no local potluck, though the neighbors were invited. There were food stations in the back, with sushi and teppanyaki served under white tents by students of the Maui Culinary Academy. Nearby, a silent auction raised money for the academy while people mingled, ate and drank wine while listening to live music by the Kanekoa Acoustic Trio.
"The setting was surreal. It was like the house came to life with everybody being there. You really felt the heartbeat of the home," says Realtor Greg Burns, a partner with Elite Pacific Properties, who planned the event along with Realtor Debbie Arakaki. "I think people got the same feeling, too. They got a feel for what it would be like to live and entertain here."
It's a new concept in luxury real estate: events that showcase the property and let potential buyers see what it would actually be like to live there.
"It was like the house came to life with everybody being there. You really felt the heartbeat of the home"
The event in Olowalu was part of a series called "Great Music in Great Homes," sponsored, in part, by Bank of Hawaii. So far, Burns and Arakaki have organized three events at upscale homes for sale, bringing in local chefs and musicians to create a partylike atmosphere. There's valet service and a red-carpet entrance, and each event raises money and awareness for a charity.
Elite brought in Na Hoku Hanohano award winner Ikaika Blackburn to perform at an $8 million estate overlooking Honolua Bay in Kapalua. Another event showcased food prepared by chef Sheldon Simeon of "Top Chef" fame.
"Obviously, what we do is sell houses. But, as a company, we like to think outside the box," Burns says. "This is a way we can rise to the top and get noticed a bit more. And I think our clients appreciate that."