What Local Small Businesses Need to Know about How to Collect and Use Data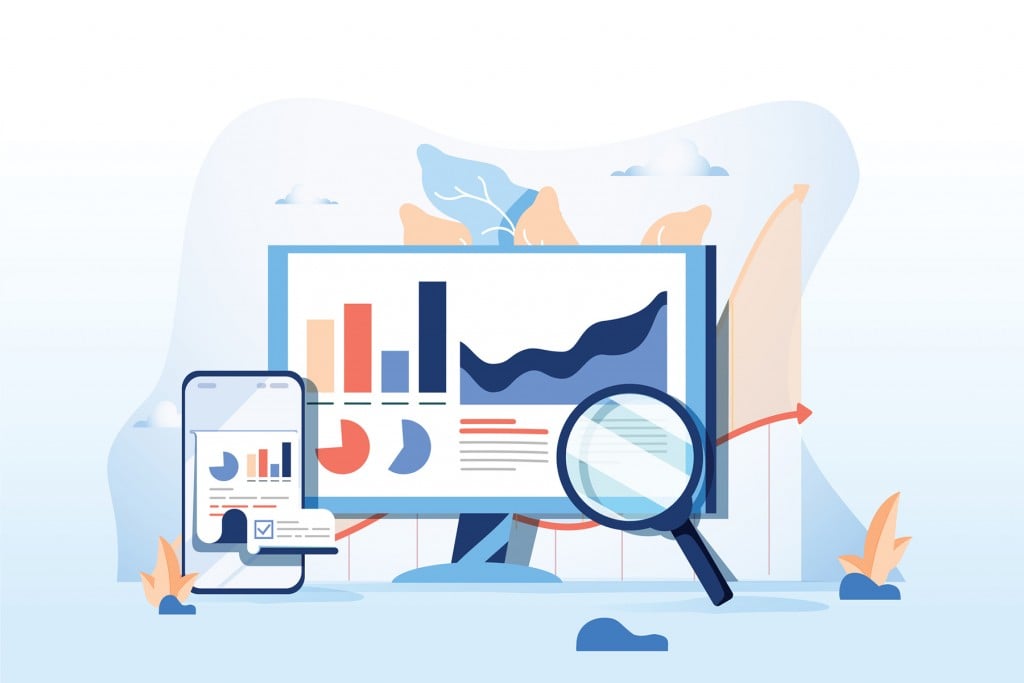 The COVID-19 crisis has forced thousands of local companies to move more of their business online.
That means now is a great time to take advantage of all the data being generated and grow your company with business intelligence and tech, according to local experts and my past experience as a marketing manager.
Developing this kind of business intelligence is a four-step process: identify key performance indicators (KPIs), collect data, use that data, and then repeat the process by reevaluating your KPIs to see if you are on the right track or need different indicators.
Identifying KPIs often starts with a gut feeling of why your business is a success – or will be a success – and then testing your theory.
That "gut feeling" is a hypothesis or a theory. Collecting data connected to that theory will help determine if your gut feeling is right, says Nick Redding, executive director of the Hawaii Data Collaborative. "Data doesn't dance," Redding adds, meaning that without a theory, it is hard to see a pattern in the data and create actionable information.
KPIs could be a lot of things: your bestselling products, the ideal price points that drive sales of those products yet maintain your profit margin, sales generated by value-added services and at what cost, and many other things that can be measured from the data you can collect.
Data allows you to objectively find patterns that identify opportunities, challenges and your mistakes.
Where to Start
Loyalty programs are a common way to start collecting data. You don't have to be a grocery store chain or an airline; single location stores and restaurants and lots of other small local businesses have loyalty programs that reward customers and, in return, let you collect data on customers without being intrusive.
The local coffee shop, for example, knows who bought 10 coffees in two weeks, who buys multiple coffees each visit, who visits multiple locations and who took two months to complete their 10 purchases. They can see the item for which the customer chose to redeem their 10 coffees. Knowing this data about 10 customers is rarely helpful; knowing it about hundreds of customers can be extremely useful. For instance, the coffee shop can use these simple pieces of data to start calculating customer acquisition cost and how to make it more effective among other things.
A company can add another layer by connecting its loyalty program data to its Twitter, Facebook, Instagram or other content in the digital world to which customers are linked. Now the business knows their customers' social behaviors.
Patterns from vast reserves of data start to appear when demographics such as location, gender, and physical and social qualities are added. "Personas" can be created: O'ahu residents male 35 to 55 years old spend differently at the coffee shop's downtown location than they do at the Kaka'ako location. The data patterns can even identify when the coffee shop is about to lose a repeat customer.
Make Better Decisions
Now the coffee shop can better engage potential and actual customers, maximize sales, reduce churn and make more informed business decisions, says Derek Gabriel, CEO and co-founder of Ignite Solutions Group.
"With email marketing, most businesses tend to have a single mailing list and send the same promotion to all customers. Segmenting your mailing list based on the types of purchases customers make will allow you to send more relevant messages to customers, which increases the likelihood they will engage with you," he says.
A business can alter its marketing approach to any number of things. If you know your typical 10-coffee-a-month buyer buys less frequently after three months or in the summer, you can design marketing to address that fact, he adds.
Sometimes the data defies your expectations, which allows you to make smart pivots. Peter Fukunaga, director of Hui Car Share, spoke at a Hawaii Business Magazine event called "Disrupt or Be Disrupted" in April 2019. "Our initial guess on what the customer would look like was a little bit right but mostly wrong," he said. "We thought it would be a great amount of people 18 to 23 or something like that, utilizing our Hui cars. But our average age is more like 40. And we have … the whole gamut of every age. We have over 100 people over age 65 that are driving all the time."
He said the key is to be constantly listening to the customer, looking at the data and seeing what is working. Build on that, test your new ideas and look at the data again.
Gabriel says there are probably four times as many software applications for data and analytics as there are industries for which they were created. "The food industry can choose between applications like Upserve, Toast, Fishbowl and BYTE to do menu and sales analytics. Professional services businesses can utilize tools from Microsoft, in the Dynamics and Power Platform products, such as their customer service, sales or product insights tools."
There is software designed for niche businesses as specific as yoga studios and rock-climbing gyms.
More Traffic vs. More Profits
Menu and sales analytics will, for instance, let a bakery know which items are driving sales volume, as opposed to the ones that have higher margins and are driving the bottom line. The baker's famous sweet bread might be bringing people to the website but it's the Ka'ū coffee that drives profitability. This kind of analytics can help you choose which items or services to push and which ones to cut.
The tools can help predict when dentists' patients or accountants' clients will stop returning. A combined AI-driven and personalized model can track customers' behaviors and tell managers when to email, advertise or promote and with what message in their average customer's life cycle.
Smart software solutions can test what a company thinks it knows about its business and help guide next steps. Business intelligence takes "gut decisions" and moves them from the gut to the mind with the help of technology.