5 Steps to Get Employees Excited about a Worthy Cause
Here's how to find a community give-back program that engages employees and helps them feel connected.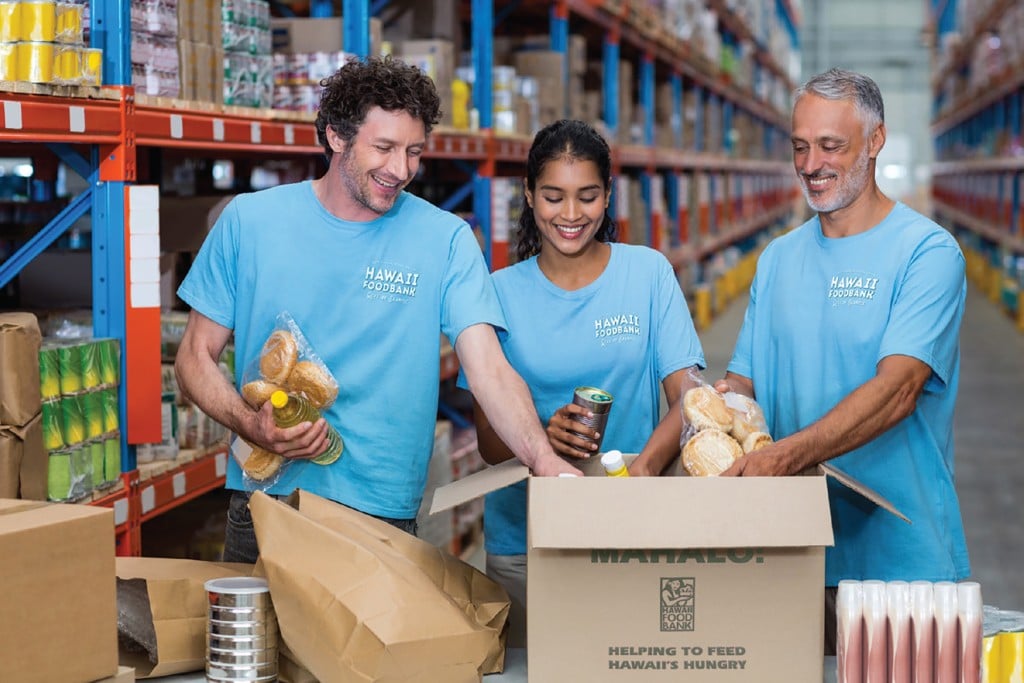 Employee engagement is crucial to increasing productivity, enhancing work quality and retaining top talent. A community give-back program is a good place to start, says Tammi Zahn, community food drive coordinator for Hawaii Foodbank. She shares five steps for engaging employees in a cause.
1. Identify the cause or organization to support
There are nearly 9,000 non-profits in Hawai'i, covering social services, culture and the arts, the environment and much more. Many companies and other organizations choose to work with charities for which they believe they can make the biggest impact. Some partner with nonprofits where their leadership is involved. Others poll their employees for additional buy-in.
2. Determine the scope of your involvement
Volunteer opportunities run the gamut, from internal fundraisers to ongoing donation programs, and from community service projects to regular days of service. Will this be a one-time program or a yearlong initiative? It is important to set goals and assign a point person to coordinate with the nonprofit.
3. Rally your team
Get your employees excited by hosting a kickoff event and keep them energized by providing incentives. Invite a representative from your nonprofit partner to share information about the organization.
4. Make it fun
Consider a theme and encourage participation with friendly competition. We have seen a lot of creative theme ideas at Hawaii Foodbank, such as "Spread the Love" for donations of nut spreads and "Rainbow Drives" for donations of different colored foods every week.
5. Close the loop
Report back to team members on the impact of their involvement. Schedule a celebration event, write an article for the company newsletter and promote via social media. Employees love to see the impact of their participation.