How to Resolve Community Conflicts
Community opposition to proposed projects is nothing new, but it seems to be more common nowadays. And more effective. To get moving on such projects, and others, Hawai'i must work with communities that are demanding a voice in their future.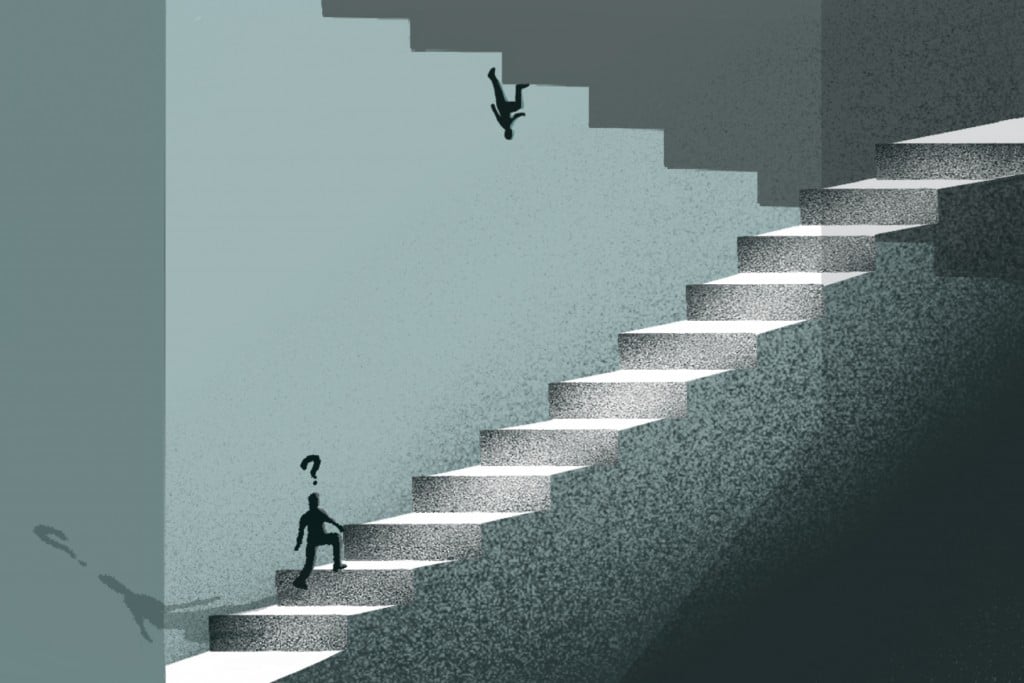 Recent high-profile conflicts have blocked Hawai'i's efforts to generate renewable electricity, build affordable housing and improve parks. This report looks at recent community conflicts and discusses ways to find common ground and collaboratively move forward.
Hundreds of people spent 39 nights in 2019 blocking the arrival of eight 568-foot-tall wind turbines that they said would be set up too close to residences and schools in rural Kahuku.
Some Kahuku residents had been fighting the project for 10 years, and many felt like they hadn't been listened to. So, when they gathered along roads two years ago to peacefully protest, their unifying message was "Our Voices Matter."
---
Recommended Read: Best Practices for Community Engagement
---
On one of the nights, Kahuku resident Jessica dos Santos and a handful of others wrote those words on duct tape that they placed over their mouths. "It was a message that needed to be sent," she says. "It needed to be sent to the legislators, the lawmakers, these corporations, all of these large entities that had just been continuously doing this top-down approach to planning and development for over a hundred years and not respecting the community's wishes.
"When we put that duct tape on our mouths, we really truly meant it. From the bottom of our gut we meant it. And we were willing to get arrested."
The Kahuku protests are an example of the organized community opposition that is now common throughout Hawai'i when projects are planned or work begins. The projects often involve what is generally considered a public good or a public necessity: renewable energy, affordable housing, park improvements. A significant part of the community where the project will be built opposes not the "public good," but the location, size or other specifics of the project that they say will harm their community.
This article focuses on three incidents of community opposition on O'ahu. Two led to the scrapping of planned projects; in the other, a project was completed despite community opposition, which continues today. The article also looks at the lessons that planners and developers can learn from these examples and apply to future projects.
Each example of pushback involved different dynamics, populations and sources of conflict, but they all suggest that more meaningful community engagement – and the earlier the better – can potentially help future renewable energy, park improvement and affordable housing projects move forward in a way that is collaborative and respectful of community voices.
"I hope people understand that what happened in Kahuku, that was the last resort," says dos Santos, now the president of the Kahuku Community Association. "We didn't want to do that. We definitely felt like we were pushed so far and wronged in so many different ways that it got to that point.
"And we're seeing it happen more and more often, with Mauna Kea, with Hūnānaniho (commonly known as Sherwood Forest) and Kahuku and you name it. Every part of the Hawaiian Islands has something like this happening and so … there needs to be a different way of how both government and corporations interact with communities."
Community Voices
O'ahu's North Shore is well known for its scenic views and big waves. It's also home to the island's three wind farms. One, called Kawailoa Wind, is 5 miles northeast of Hale'iwa. The other two, Kahuku Wind Farm and Nā Pua Makani, are in Kahuku.
Nā Pua Makani is the newest project and has drawn community ire, not only for being too close to homes, but also for being too big. It's the project with the eight 568-foot-tall turbines – each taller than the 429-foot First Hawaiian Center, Hawai'i's tallest building. The closest turbine is about 1,700 feet from the nearest home and about 1,750 feet from Kahuku High School.
"Just my own personal opinion is you drive by and immediately understand why people are upset. It's very big and right over a residential and school neighborhood," says Makena Coffman, a professor at UH Mānoa who studies clean energy and climate change policy.
"We're an island and we have limited land availability and so I think it's easy to be sort of dismissive about that and be like, 'Oh, well, we just have to do things like that if we're going to meet our renewable energy goals,' but I think we've got to give it a little more thought than that. Try to think about the special dynamics of this more and collectively so that those kinds of projects can be better shaped."
State Sen. Gil Riviere, who represents O'ahu's North Shore, says Kahuku residents didn't strongly oppose the 12-turbine Kahuku Wind Farm project because they wanted to do their part to help Hawai'i transition to clean energy. But that sentiment shifted once they better understood the turbines' impacts. And that was the message that kept being repeated in community meetings when Nā Pua Makani wanted to add turbines to the former plantation town.
"They should never have built these giant turbines that close to Kahuku," Riviere says of the Nā Pua Makani project. "That was just deaf ears. That was just wrong." Riviere is one of the founding members of Keep the North Shore Country, a nonprofit created in 2006 that aims to preserve and protect the area's rural character. The organization filed two lawsuits against the Nā Pua Makani project and agencies that approved it.
Nā Pua Makani was first proposed by West Wind Works and first presented to the community by Champlin Hawai'i Wind Holdings. AES purchased the project in 2018. Sandra Larsen, AES Hawai'i's market business leader, says project developers worked hard to resolve community conflicts and early on reduced the number of turbines from 15 to eight. They also agreed to set the turbines farther from homes than originally planned.
That wasn't enough for the community. While dos Santos acknowledges the opportunities for community input in projects like this one, she wonders: Are developers truly listening when people speak or are they just holding meetings to check off a box?
"There's lack of respect, and this lack of respect has happened over and over to many communities," she says.
---
Recommended Read: Best Practices for Community Engagement
---
Peaceful Protests
That perceived disrespect led a group of Kahuku residents, many of them mothers, to spend two months planning a peaceful demonstration. Dos Santos says many residents were inspired by the protests against the Thirty Meter Telescope on Mauna Kea. The North Shore movement was called Kū Kia'i Kahuku.
From Oct. 13 through Nov. 21, 2019, Kahuku residents, joined by others from across O'ahu, spent nights outside in Kalaeloa, where the turbine equipment was stored and loaded onto trucks, and near the construction site on the other side of the island in Kahuku. Some people would protest at both sites before turning in at 3 or 4 a.m., then go to work during the day and return the next night, says Tēvita Ka'ili, who was president of the Kahuku Community Association from 2018 through the end of 2020.
He was one of about 15 community members who were arrested one night in Kahuku for obstructing a truck convoy. He recalls the group standing together, holding hands wrapped in tī leaves to show their solidarity. Some were draped in Hawaiian flags.
"Part of it was to get our message out that we are peaceful and that we're here to express our voices and so forth," he says. "But it was also very moving, too, like a lot of emotion. When you're standing in line with other people and you know you're about to get arrested, you're crying, you stop crying, you're singing. A very, very powerful sort of just feel." About 200 arrests were made throughout the protests.
Activism is not new in the Islands. Hawai'i has had its share of battles over land use, from the development of resorts and golf courses to the construction of housing on agricultural land.
"We're seeing this clashing because we're at a tipping point. … On an island you can only do so much," dos Santos says. "And we're beginning to see, I think, all of these very important competing interests clash just because we've been doing it wrong for so many years."
Opponents of the $2.4 billion Thirty Meter Telescope spent eight months at the summit of Mauna Kea holding non-violent demonstrations and preventing construction from starting, only leaving the camp when the coronavirus pandemic began. There was also community pushback to a planned playground at Ala Moana Beach Park in 2019, to a legislative proposal this year that would have allowed the Office of Hawaiian Affairs to build residential units in Kaka'ako Makai, and to the failed Palehua Wind project that would have resulted in 13 wind turbines in Wai'anae – just to name a few recent ones.
Veto Power
In some instances, communities have wielded a kind of veto power over projects they don't want. "They have the ability to stall things into oblivion," explains Peter Adler, a mediator, arbitrator and facilitator with 25 years of experience in dispute prevention, management and resolution. He's also an affiliate faculty member in UH Mānoa's Department of Urban and Regional Planning.
"We live in a very procedurally complex society," he says. "We have a lot of administrative rules and litigation pathways and contested case hearings that are there, so we have judicial and administrative limitations, which creates lots of avenues to express opposition or for people to protest. So, it doesn't take much to try and stall a project. So that puts the burden back on trying to really win over, early on, some kind of community support."
Community members in Kailua stopped the 73-unit Kawainui Street Apartments affordable housing project proposed by Kailua-based Āhē Group. The project would have been built on a nearly 1-acre lot at the edge of the Coconut Grove neighborhood, across the street from the edge of the town's commercial area. Opponents argued it would create too much density in the single-family neighborhood and increase traffic and parking problems. Some also said there was a lack of community outreach and transparency, partly due to the coronavirus, which caused neighborhood board meetings to be put on hold in the spring.
During the June 2020 special meeting at the Kailua Recreation Center, an estimated 250 people voiced concerns and asked questions after listening to the developer's presentation. Kailua Neighborhood Board chairman Bill Hicks said the meeting had a record turnout, and many more people watched the livestreamed video. A vast majority of testifiers opposed the project, and the neighborhood board ultimately voted to do the same at its full board meeting in July.
Toni Pedro, a second-generation Kailua resident who lives next to the site and helped lead opposition, says the community shared information on social media; wrote letters to lawmakers, the neighborhood board and the county planning department; and held rallies.
"The key point was to keep it in everybody's mind that we're not going to give up, we can't give up because of what's at stake," she says. "This is our home, our home is at stake. … And what you are proposing is something that is so significant that it can't be done, it really can't be done without seeking not just our permission but collaboration."
Āhē Group ultimately withdrew its application to build the project through the state's 201H process, which expedites the review of affordable housing projects and allows developers to qualify for waivers and exemptions, such as for building height and density.
"My hope is that all of the energy that opposed this project continues and is directed toward a real solution," Makani Maeva, Āhē Group's president and CEO, wrote in a letter to the Honolulu City Council. "It is very easy to criticize and oppose someone else's idea; it is much harder to come up with your own ideas and defend them. This project was my idea, I think it is a good one and I proudly defended it. I am excited to hear the ideas of the community and ask that this Council support them." Maeva, who was among Hawaii Business Magazine's 20 for the Next 20 in 2011, did not respond to requests for an interview for this story.
Waimānalo Project
About 6 miles southeast, community members in Waimānalo stopped a project that would have turned the 75-acre Waimanalo Bay Beach Park, also called Sherwood Forest, into a sports complex and added more parking, new campsites and rehabilitated comfort stations. Opponents said the project would have harmed Native Hawaiian cultural sites and breeding grounds of the 'ōpe'ape'a, or Hawaiian hoary bat.
That project had been in the making for more than 10 years and though there was initially more support in Waimanalo, opposition grew as construction began on the first phase of the project, which would have included a ballfield, playground and 11 parking stalls.
Opponents, sometimes numbering more than 100, held space there for 128 days, says Kū'ike Kamakea-Ohelo, a Waimānalo resident and president of the nonprofit Save Our Sherwoods. About 30 people were arrested as they tried to block construction equipment from arriving. "These are individuals, these are groups, this is a community determined to create a future and leave a legacy that they want to see for Waimānalo," he says. "And they're no longer going to wait for the government to listen. We got to do what we got to do for our future, and as long as it's a peaceful expression, nonviolent, direct action, it is something that I can get behind."
Kamakea-Ohelo says he only speaks for himself and his immediate family and not for the community as a whole. His opposition was not to the project but rather its location. Sherwood Forest should be protected instead of developed, he says, citing concerns about the project disturbing burials of 'iwi kupuna. In addition, he wanted existing park facilities to be better maintained.
Some argue that projects that receive all the necessary permits and approvals should be able to proceed, even if there is opposition. Former Honolulu Mayor Kirk Caldwell is in this group and believes leaders have to uphold the law. He says there are processes in place, such as environmental impact statements, community hearings and permits, that allow concerns to be addressed.
He ultimately pulled the plug on the Sherwood Forest project after an 'iwi fragment was discovered at the construction site, which he says made it difficult for the project to move forward.
"As mayor, after addressing the various issues, I just realized the impact on the community was so severe and tearing apart the community, that I thought it was better to stop the tearing and allow there to be healing," he says.
Social License Needed
The projects this story focuses on are meant to accomplish a public good by helping Hawai'i transition to clean electricity, for instance, improve its parks or provide much-needed affordable housing. But to move forward today such projects usually need what is called "social license": the ongoing approval of the local community. And Adler says getting social license is hard work: "We live in a time in which I think more is required than the normal permitting regulations and the normal processes."
He adds: "You have to go beyond a checklist of just, 'Yes, we did an environmental assessment or an environmental impact statement.' Or 'we canvassed the community and got consent.' And I think part of the problem is that those processes are expensive, they're not cheap to do it right. They put developers at a little bit of risk if they're highly disclosing about everything they want to do. On the other hand, they need to find some of the leadership in communities and work with them very closely."
Trends nationally tend to show that people generally support the idea of renewable electricity and affordable housing, but that support can waver depending on the project, say Coffman and Philip Garboden of UH Mānoa's Urban and Regional Planning Department.
"As an affordable housing developer, you have to be very selective, and part of the analysis is the viability of your project. … there's certain neighborhoods you just wouldn't go in." – Kali Watson, CEO, Hawaiian Community Development Board
Garboden, who focuses on affordable housing economics, policy and planning, recognizes that Hawai'i has unique issues when it comes to Native Hawaiian land rights and access. But, generally speaking, community opposition to affordable housing everywhere in the nation tends to follow a consistent play-book: Opponents become architectural critics and talk about how the project will impact the existing neighborhood's character. Their protests often focus on parking, traffic and the environment.
"Because we of course care about parking in our neighborhoods and we of course care about traffic in our neighborhoods and how much those are what's seen as a more publicly acceptable way of opposing affordable housing, whereas saying things like you don't want to live next to low-income people, you don't want to live next to people of particular racial or ethnic minorities," he says. "That's not something most people are very comfortable saying in public. So how the debate gets articulated tends to be around issues of parking, of architecture, of quote-unquote neighborhood character."
Kali Watson, CEO of Hawaiian Community Development Board, a non-profit that works on affordable housing projects, says community opposition to affordable housing depends on the neighborhood. He says he looked at the Kawainui Street Apartments site in Kailua and another up the street but decided to walk away.
"It'll cost you maybe $300,000, $400,000 to do all the predevelopment workups that are necessary before you even go in for your funding with the Hawai'i Housing and Finance Development Corp.," he says. "And if you don't get your funding for whatever reason, you don't get your permits or your 201H resolution, all that money is down the drain. As an affordable housing developer, you have to be very selective, and part of the analysis is the viability of your project. And to a certain extent, there's certain neighborhoods you just wouldn't go in."
Coffman says some people have credited the opposition to specific renewable energy projects to "nimbyism," or "not in my backyard." That's often part of it, she says, but she thinks it's also more nuanced.
"There's this theme of research that's really like getting beyond nimbyism and understanding what are those, maybe, historical contexts, social contexts, you know, historical injustices, environmental injustices that would make people who might support the idea in a whole but not support a particular project," she says, adding that the term "nimby" can push aside credible concerns without deeply dealing with them and without understanding whether there's a way to address them.
There are some grid-scale energy projects that don't face community op-position and that get their permits and approvals without any pushback, says Scott Glenn, the state's chief energy officer. However, he adds that since Hawai'i is reaching 30% renewable electricity, the state is also moving past the easiest part of its transition from fossil fuels. The upcoming milestones Hawai'i needs to reach on the way to 100% will require more engagement and deeper thinking about how the state will get there.
One person who agrees is Laurien Nuss, climate resilience and equity manager in Honolulu's Office of Climate Change, Sustainability and Resiliency. The resilience office, she writes in an email, had not been involved in the Sherwood Forest, Nā Pua Makani or Kawainui Street projects, but she understands that most of the vocal community members are not against affordable housing or clean energy. Rather, they feel disenfranchised from government and want a more equitable distribution of the impacts and opportunities from projects. In other words, they want communities across the island, including more well-to-do neighborhoods, to share the risks and impacts of projects.
"To understand the reactions of community members, we have to understand the patterned history of community development projects signaling gentrification and commercialization, which has historically and consistently caused displacement of Native Hawaiian and generational residents of areas," she says. "As climate change is coming at us and there is the double urgency to address the climate and affordability crises, government practices need to continue to evolve to build more trust with community."
---
Recommended Read: Best Practices for Community Engagement
---
Engage the People
So how do you get that social license? It's harder than it looks: You have to talk to community members early and frequently and listen to and address their concerns.
Dan Milz is an assistant professor at UH Mānoa's Department of Urban and Regional Planning and at the Spark M. Matsunaga Institute for Peace and Conflict Resolution. Conducting situation assessments, he says, is a vital part of engaging effectively with communities. In these assessments, which can be done before formal meetings are convened, planners or project leaders take the time to get to know a community, identify who the important stakeholders are and what they care about. They can also identify potential sources of conflict and come up with a plan for engaging the community that reflects that learning and understanding.
Community consultation should ideally be done before permits are sought, Adler adds: "It has to be early dialogue, early consultation, early cooperation, otherwise it won't work." Several project leaders, developers and planners interviewed for this story acknowledge the importance of meeting with community members early, and that meetings continue as a project moves forward.
"I think that's part of what responsible developers are doing is making sure that they are engaging with the community at the earliest stages, having community-based discussions about where to build these projects, working with the community to understand what their concerns are and making sure we all work together to realize clean energy goals," AES Hawai'i's Larsen says. AES says it has provided low-cost energy to Hawai'i since 1991 and today has about 200 megawatts of solar, wind and solar-plus-storage projects in operation or under development.
For the Nā Pua Makani project, she says AES brought on an active North Shore community member as a community liaison and had extensive outreach efforts throughout the course of the project. Today, the eight turbines are operational and generating approximately 24 megawatts, or enough electricity to power 16,000 homes. The project also reduces carbon dioxide emissions by up to 70,000 tons a year. Larsen adds that AES continues to stay in touch with interested community members to answer their questions, address their concerns and find meaningful ways to give back.
G70, a Honolulu-based land planning, environmental consulting, civil engineering, architecture and design firm, has been working for over a decade on renewable energy projects – many of them solar. Jeff Overton, principal at G70, says the firm's community engagement process includes everything from one-on-one dialogue with community members and elected officials to meetings with neighborhood boards, community associations, government agencies and nonprofits. Community meetings are required for some permit approvals.
"We like to pride ourselves in really engaging at a higher level so that we're hearing concerns from folks whether it's farmers, neighborhoods, environmental protection interests, biologists, cultural," he says.
And sometimes those conversations lead to developers changing their plans. When burials are found on project sites, G70 works with the State Historic Preservation Division to create preservation buffers and plans for monitoring during construction.
"And again there we're talking with people in the community with cultural knowledge to tune in because someone's auntie knows of, 'oh, this site, many years ago this was an important site for this reason,' " he says. "This comes out in the interviews with the cultural community, and we work with our cultural outreach specialist and people within our company that have that expertise."
Utility Sets Requirements
Hawaiian Electric Co. has always strongly encouraged developers to talk with the community as early as possible, writes Kurt Tsue, the utility's director of community affairs, in an email. In 2018, Hawaiian Electric started to include community outreach requirements as part of its evaluation of stage one proposals by outside companies for renewable energy projects that would feed the utility. When developers submit a bid, they must have a community outreach plan that includes, at minimum, information on the project, stakeholders, community concerns, efforts to address those concerns, project benefits, government approvals, project schedule and a comprehensive communications plan.
The stage two proposals begun in 2019 had more specific requirements relating to transparency and access to project in-formation, and developers were required to have an outreach plan, present their projects at a public meeting and collect comments that would be filed with the Public Utilities Commission along with the power purchase agreement for approval.
"We've learned from past and current projects that there is no cookie-cutter approach – that developers and Hawaiian Electric must recognize the unique characteristics of each community," Tsue writes. "We've woven in requirements for developers to assess a project's impact on historical, natural and cultural resources – and expect them to outline any feasible action, if necessary. A decade ago, these requirements weren't nearly as robust."
He adds that Hawaiian Electric has heard concerns from developers about community opposition, but when developers demonstrate transparency and a willingness to engage early and frequently with communities, those efforts often produce mutually beneficial adjustments to the project and other positive results.
Some projects go beyond what's required for community engagement. He cites the Paeahu Solar Energy and Battery Storage project in South Maui as an example. The developer held more than 90 community outreach meetings with government officials and agencies, nonprofits, concerned citizens, nearby residents, community associations and schools. Those meetings included community information sessions, public open houses, site visits, participation in energy conferences and follow-ups. Paeahu Solar also conducted 57 one-on-one interviews, totaling over 100 hours.
Dean Uchida, director of Honolulu's Department of Planning and Permitting, which administers the state's 201H process to streamline affordable housing projects, says most developers meet early and often with the community and try to address concerns. And he points to the requirement that developers going through the 201H process have at least one meeting with a neighborhood board.
But former Councilmember Kymberly Pine says this process doesn't give the community enough time to provide comment. DPP has 90 days to review a 201H application and forward its recommendation to the City Council in the form of a proposed resolution. The council then has 45 days to act, and if councilmembers choose not to do anything, the resolution is deemed adopted.
"That's unacceptable when the developer has been working on the project two to three years," Pine says. "And it causes conflict, it causes rage, and it causes a distrust in the builder or government. And nothing good comes from that."
In 2020, she introduced a resolution that asked DPP to amend its 201H rules to require developers to present their projects to the appropriate neighborhood board or community association before submitting their 201H application, and to make a good faith effort to notify in writing all property owners within 400 feet of the proposed project site within five working days of the planning director's acceptance of a completed application.
Uchida emphasizes that the resolution is not law. DPP is still writing its 201H affordable housing rules and is looking at potential reasonable requirements. At the time of our interview, he said the department would likely stick with the state's requirement, which is for developers to present at a neighborhood board meeting.
It's also important to note that there will always be some opposition to change, former Mayor Caldwell says. Milz, the assistant UH professor, says that while any opposition can be framed negatively, it's also a healthy part of how democracies work.
---
Recommended Read: Best Practices for Community Engagement
---
Who Represents the Community?
Early meetings and consultations are not guaranteed to produce results, Adler says. Sometimes, he says, communities just aren't paying attention.
Some say that was the case with the Sherwood Forest project. Former City Councilmember Ikaika Anderson, who represented Windward O'ahu, acknowledges that it took a long time before construction could begin, but that was due to government regulations, procurement processes, environmental assessments, traffic impact studies and consultations with government agencies – efforts that take time. He adds that while he thought the project was a good one that went through the proper process, he also supports the community's right to object to a capital improvement project, even at a late stage.
"What I do take exception to are folks showing up at the last minute saying, 'I wasn't notified,' " he says, adding that he told the Waimānalo Neighborhood Board at its January 2019 meeting that the project was moving forward, but he didn't receive any questions about it. "Some of that onus has to be put on them. If you weren't notified, then you have to do your due diligence."
Community leaders can change over time, which can complicate efforts to gain residents' support, and it can be hard to determine who truly speaks for a community. As a mediator, arbitrator and facilitator, Adler says he's been in situations where contending parties purported to speak for the same community. That puts a lot of burden on developers and project leaders to figure out who to talk to.
Mabel Ann Keli'iho'omalu, a kupuna and former Waimānalo Neighborhood Board member, supported the Waimānalo Bay Beach Park master plan. She says Save Our Sherwoods was the loudest voice and she does not believe the group truly represented the entire Waimanalo community. In fact, she thinks most of the community was silent on the controversial project.
"I've told them over and over, where's the rest of the community? Did the community support them?" she says. "Because in them not coming out and taking a stand, it looks like they supported that group. And that's what happened, and I blamed Waimānalo for that, the whole community, because how can they let one group speak for them."
She adds that the protests caused the Waimānalo community to miss out on $32 million of park improvements: "For me, the bigger picture was the children, and they just sacrificed all this generation of children – $32 million of activities that these children would have in this community."
Adding to the challenge of identifying community leaders is systemic bias over how society defines who is a leader, says Melissa Miyashiro, managing director of strategy and policy at Blue Planet Foundation.
"I just want to acknowledge that there are myriad systemic inequities and past wrongs that underline all of these issues, like the undercurrent of this conversation," she says. "And it seems like there is some degree of reckoning or at least acknowledgement of that, which gives me optimism for really approaching these conversations with a different mindset."
The Hawai'i State Energy Office, for example, is trying to make stakeholder engagement more inclusive by inviting a broader cross-section of the community to the table, rather than just energy industry folks. It's done this by creating a civic advisory group made up of people who asked to engage with the office, such as community members from Kahuku, says Kirsten Baumgart Turner, the state's deputy energy officer. The office also participates in other organizations' working groups as a technical or informal resource.
Under Negotiation
Sometimes, finding solutions to community conflicts requires negotiations between the project leaders and community.
"You have to ask the question: Does that have a social good? Does that have a public good? And if people say grudgingly yes, then the question is what are the conditions under which that can go forward?" Adler says. "Not whether it should, but how it should. And the how questions are always negotiable."
But some issues are nonnegotiable, he adds, like the controversial Thirty Meter Telescope, "in which the opponents have basically said 'no, we don't, there's no conditions under which it'll go.' So, it's not negotiable. So that means it's going to take the course that it will take." And sometimes when that happens, it might mean developers or project leaders have to walk away.
Talking about community benefits packages is one way to create a place where people can have a negotiable conversation. He says that's what people need to do when it's all or nothing.
Uchida, the Honolulu planning and permitting director, says community benefits packages are being used in new transit-oriented development projects along the Kapi'olani corridor. They are also used in some renewable energy projects, though what they look like tends to vary greatly, says Baumgart Turner. She adds that the state Energy Office has been talking with communities, policymakers and developers to identify the kinds of benefits that would enhance a community.
"The accepted methodology in Hawai'i has been for a long time that everybody benefits equally, and I think that's fundamentally flawed … because it doesn't account for the impacts that projects have on various communities." – Chris Lee, State Senator
Nā Pua Makani's early developers committed to providing $80,000 annually to North O'ahu Hometown Opportunities Inc. and $20,000 annually to the Lāʻie Community Association as a condition of its permits. Larsen, the AES Hawai'i market business leader, says she doesn't know the history behind the negotiation between the prior developer and those two organizations, but AES is honoring that commitment and has also pledged $2.5 million, plus up to $1.5 million in additional matching funds toward a long-standing community need. AES is still talking with the community about what exactly this need would be, she says: "We're still kind of in this stage where we are working with and having meaningful dialogue with the community to identify how those funds could have the most meaningful impact to the community."
She says creating community benefits packages requires listening to communities and working with them to create long-term value and develop positive social impact programs. Hawaiian Electric's Tsue agrees, adding that trust also has to be developed to get as comprehensive a view of the community as possible.
Community feedback, he says, led to the creation of a community benefits program for the West O'ahu and Wai'anae communities, where the Kahe Power Plant and Campbell Industrial Park Generating Station are located. The benefits program, the first of its kind in Hawai'i, includes air quality monitoring at three sites in the community, monitoring along the Leeward Coast to track changes in fish communities and population, substitution of reverse osmosis water in place of potable water for industrial purposes at Kahe Power Plant, a long-term commitment to support education and programs, and an annual report card on company renewable energy activities.
State Sen. Chris Lee, who represents Waimānalo and parts of Kailua and who wrote Hawai'i's 100% renewable electricity law, says another idea for community benefits packages is to provide communities with reduced electricity rates for hosting a project. For example, if a new energy project helps lower everyone's rates on the island by 5%, the host community might get a 10% or 20% decrease because the project is sited in its area.
"The accepted methodology in Hawai'i has been for a long time that everybody benefits equally, and I think that's fundamentally flawed in the 21st century and broken because it doesn't account for the impacts that projects have on various communities," he says.
Hawaiian Electric proposed a rate reduction program for the Campbell Industrial Park project in 2005 as part of the community benefits package. The program would have reduced electricity rates by 7% for ratepayers in a certain ZIP code. The Public Utilities Commission ultimately rejected the program, saying it would not be sound regulatory policy and would be more appropriately addressed by the state Legislature.
Over the years, there have also been ideas and discussions to change how renewable energy projects are sited and to better include the community in the process. In 2020, the state consumer advocate suggested what he called a "Land RFP" process, in which the utility would screen and pre-choose sites for developers to bid on and could reach out to the community prior to project selection. That would allow the utility to either earn support for a project at that location or at least screen for unacceptable locations. There have also been bills in the state Legislature that would have required the state to create plans with public input that identify sites for potential renewable energy development and create an advisory group to provide pathways for communities to give meaningful input and enable discussions.
Tsue writes that Hawaiian Electric supports processes and studies that help raise awareness of energy policy issues that must be addressed to meet the state's renewable energy goals. The utility, he adds, is also open to the concept of preselecting sites for renewable energy development and has offered its own land in previous requests for proposals as an option. So far, only on Lāna'i, where there is a single large landowner, has Hawaiian Electric restricted projects to a specific location. The utility, he says, has a limited amount of land under its control, and site selection is currently determined by landowners and developers reaching an agreement and participating in a competitive bidding process.
Dos Santos says the bottom line is that developers need to respect what the community tells them: "If a community is truly informed and given lots of time to really think this through, really digest all the info they need to do, do their own research, and if they say no, they need to respect that."
Where Do We Go From Here?
Resolving community conflicts as they happen – and preventing new ones – comes with complex challenges, writes Nuss, of Honolulu's Office of Climate Change, Sustainability and Resiliency.
"Historical patterns of unresolved harm, trauma and inequities experienced by BIPOC (Black, Indigenous, and people of color) communities have not been acknowledged, recognized or intentionally reckoned with comprehensively," she says in an email. "Standards that guided past development decisions and had inherently inequitable outcomes for lower income and BIPOC communities have not changed enough."
But these challenges are not insurmountable. She writes that much of Hawai'i's future depends on its people's willingness to listen, to get involved and to move forward, and Honolulu Mayor Rick Blangiardi has made increasing community engagement and outreach a priority.
"It's so much easier for a developer to get a project done if the community supports it than if the community is protesting it." – Randy Wagner Chairwoman, Kihei Community Associationʻs Design Review Committee
The county resilience office has also begun to provide resources and initial orientation to city agencies and community members on how equity must be at the center of climate adaptation and mitigation efforts. Some initiatives include the creation of a project equity check-in form and process, which the office has started to use for its programs, plans and projects, and a five-part Equity Foundations Training Series that will be available to all city employees this summer.
Work is also being done on the community side to help build more affordable housing. Hicks, the Kailua Neighborhood Board chairman, says opposition to the Kawainui Street Apartments wasn't about affordable housing – it was about affordable housing in a single-family neighborhood.
The board has since commissioned a "Permitted Interaction Group" made up of three board members that will research policies, laws, rules and incentives that inhibit or encourage the development of affordable housing; identify which are working and which are not; and explore sites within Kailua. Hicks is not involved in this group but says it is expected to report to the neighborhood board in the spring.
Other communities are also finding ways to make sure their voices are heard. On Maui, the Kīhei Community Association asks developers to meet with its seven-member volunteer design review committee early in their design process to receive feedback according to the association's guiding principles for Kīhei to be a livable, walkable community. Randy Wagner, committee chairwoman and an architect, says the community's work is advisory, like the neighborhood boards on O'ahu, so it often has to compromise on design elements and issues such as density.
She thinks other groups can adopt the association's practice of reviewing projects. All it takes, she says, is people with knowledge about planning, design or architecture, or who are simply interested in reviewing projects.
"It's so much easier for a developer to get a project done if the community supports it than if the community is protesting it," she says. "And it's easy to work with communities and see what their goals are and see what their needs are and design a project to meet those needs."
Back in Kahuku, opponents of the Nā Pua Makani project are still fighting, albeit in state courts. Ka'ili, the Kahuku resident, says that Kahuku is not against renewable energy. But, he says, energy projects need to be done in an environmentally just way and include communities as partners. Environmental justice is defined by the U.S. Environmental Protection Agency as "the fair treatment and meaningful involvement of all people regardless of race, color, national origin, or income, with respect to the development, implementation, and enforcement of environmental laws, regulations, and policies."
"The process cannot continue in sort of like a very top-down, centralized, colonial way of doing business," he says. "We want to fight climate change and make sure that we are in a better world and all of that, but we just have to do it in a very responsible and respectful way."