How to Succeed Without 4-Year College Degree
If you have decided college is out of the picture, you can still succeed in Hawai'i's business world. But be prepared to work harder than those who have a degree.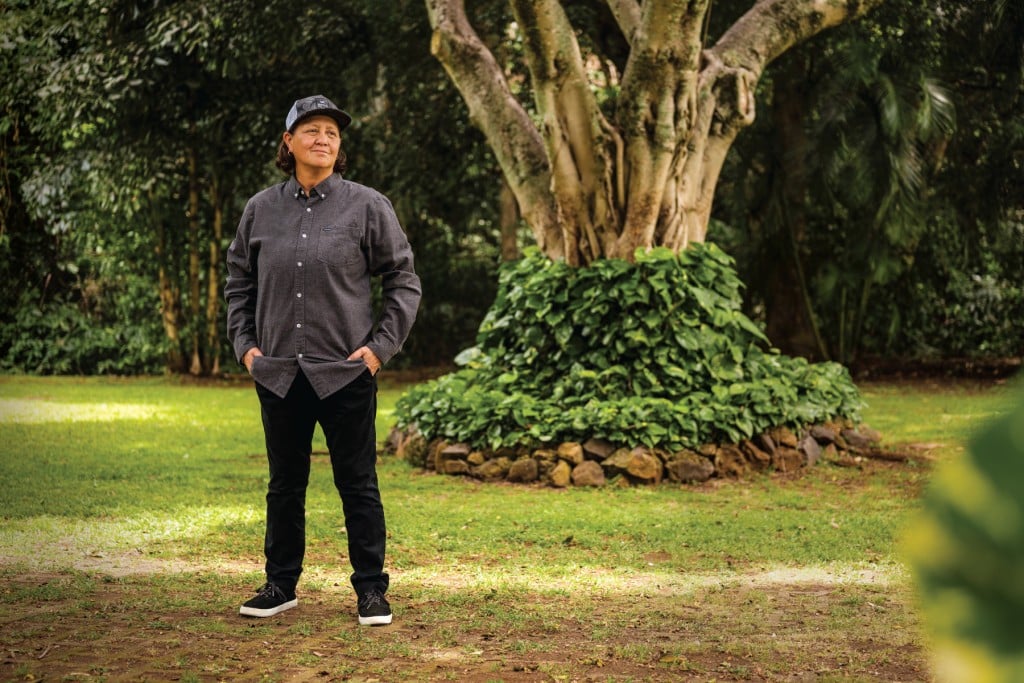 Part I:
A Brief Guide for High Schoolers and Recent Grads Planning Their Future
Everyone in high school has heard something like this a million times: "It's hard to succeed in life without a college degree." But if you are already convinced that a traditional four-year B.A. is not in your future, here is good advice from three experts on how to get ahead anyway.
Stephanie Malia Krauss, educator and author of the book "Making It: What Today's Kids Need for Tomorrow's World," emphasizes the importance of the four C's: competency, connections, cash and credentials.
"Competency" is your skill level, "connections" is knowing the right people who can help get you opportunities, "cash" is the financial resources that could support you while you take on a lower-paying job or unpaid internship as you work your way up in a field, and "credentials" are qualifications or achievements like a college degree.
Krauss says that if you lack any of these four, you'll have to compensate somewhere else.
She says her brother missed an important credential by dropping out of high school. However, he was extremely competent at art, and the connections and cash later followed.
"Know your craft, become the best at it, become known for it, and know the people in that world," Krauss says.
You have to stand out from the crowd. "How do you differentiate yourself?" she asks.
More School, but not 4 Years
"It is hard to make ends meet without some kind of training after high school," says Stephen Schatz, executive director of Hawai'i's P-20 Partnerships for Education. But he says many credentials earned through community colleges and other programs will help people succeed without a four-year bachelor's degree.
The Promising Credentials website (tinyurl.com/goodcreds) and its October 2020 report identify those high-value credentials in the local labor market.
Keala Peters, executive VP of education and workforce development at the Chamber of Commerce Hawaii, says Promising Credentials is one of the best resources people can use in career planning.
"Employers are recognizing that a degree isn't the only thing signaling readiness," Peters says. "There is a whole host of certifications that individuals can earn to signal competency."
She says the folks behind the Promising Credentials project narrowed down the most promising occupations based on growth and wage thresholds in Hawai'i, then spoke to employers in those occupations about which credentials they value the most. Peters says the project website provides easy to access PDFs that provide valuable information for different in-demand and growing careers.
The emphasis on specific skills may be part of a nationwide movement by employers toward "skills-based hiring." Krauss says the movement considers candidates first on the specific skill requirements for a job. Credentials like a non-skills-based college degree can become less important in that process and can be beneficial for workers of all ages.
Now and Next
Krauss says young workers should adopt a "now-next" mindset. With the world changing so quickly and so much, it's important for young workers to shrink their time horizons. Instead of wondering what they should be across a lifetime, they should instead focus on what issue, interest or idea they want to tackle now and next.
They should also consider what problem they want to solve and what personal needs of their own they must meet, she says. From there, they can consider what learning and work opportunities will help them do that now, or next. It's possible that young workers will have long working lives – perhaps as long as 80 years, Krauss says, and it will happen in different stages, including many different jobs and multiple careers. Each stage and situation will require something different.
---
Many national studies connect higher education to greater income and job prospects, but a 2016 report suggests Hawai'i may not value bachelor or graduate degrees as much as the rest of the country.
The report from the state Department of Business, Economic Development & Tourism was called "Educational Attainment in Hawai'i" and based on the U.S. Census Bureau's American Community Survey for 2010-2014.
As the chart shows, the median earnings for people with bachelor or graduate degrees in Hawai'i was lower than the national average in that category, while on average the earnings for people with associate degrees, some college or no college was higher. That may be a consequence of the fact that almost a quarter of all employed people in Hawai'i are represented by unions – the highest rate by far in the nation.
Nonetheless, the study also makes clear that on average people in Hawai'i with four-year degrees and beyond make far more than those without, just like everywhere else in the country.
---
Part II:
Advice on Success for Mid-Career Businesspeople Who Lack a College Diploma
If you have decided college is out of the picture, you can still succeed in Hawai'i's business world, according to three people who did it. But be prepared to work harder than those who have a degree.
Reece Fuse, floor manager with the Digital Strategies Department at Servco, says the lack of a college education didn't hold him back.
"It's a combination of things," Fuse says. "You have to have initiative and determination. You have to be eager to learn new things if you are going to grow in a career in whatever profession."
Fuse says he had good grades and test scores in high school but did not know what he wanted to do after graduating and did not want to waste money going to college while figuring that out. Instead, he wanted to see what work was like, and to feed his hunger for knowledge and learning new things. Here are his tips, based on the things he did to get ahead in his career:
Stay positive and have the patience to work through challenges.
Be the best version of yourself you can possibly be.
Attend every training session you can and push yourself to learn more.
Help colleagues and others whenever possible because it is the right thing to do, and your bosses and peers will see and appreciate it.
Understand that you do not need a title to be a leader in your business.
Remember that nothing is ever given and that you have to go after things that you want.
Success in a Male-Dominated Field
Denise Kahakui, senior manager of business operations at Hawaiian Telcom, has worked for 33 years in a male-dominated field. After high school, she had a softball scholarship and went to college for about a year but decided it was not for her. She started working for Hawaiian Telecom in the mailroom.
Kahakui considers herself a very competitive person and says she wanted to do well in her field.
"Without a degree you have to shine above everyone else with degrees," she says. "It's super hard work and you gotta prove yourself." She says she has gotten ahead by being a solution-oriented person and by viewing problems as challenges to be solved. She advises those without a college degree to be self-taught and self-motivated.
"If there is something you want, don't feel like you can't compete" with those who have a degree, Kahakui says.
She says that from the start, networking was important for her: She began connecting with people in the Hawaiian Telcom mailroom and from there worked her way up to technician and beyond.
"Everyone can teach you something regardless of their status."
Kahakui says to learn your skills. You may think you don't have any, she says, but everyone does.
She also recommends volunteering and learning things outside of your organization. And if your company has many divisions, ask to try out different ones.
"If there is a project or something that you don't know, volunteer anyway."
"Be Prepared to Work Harder"
Chris Hart, station manager of ESPN Honolulu and co-host of the popular radio show "The Sports Animals," attributes his success without a degree to hard work.
Without a college degree, Hart says, "You have to be prepared to work harder than anyone else."
He cites a few examples: He was told he had a lisp when he was young, so he practiced reading out loud for an hour every day and learned to talk through his diaphragm. Then when he joined the workforce, it took him two years of working in the production room to get just one on-air overnight shift. Today, he has a leading role in many parts of the company.
It's also important to find something you are passionate about or you won't thrive, he says.
Hart did not attend college but offers this piece of advice for high schoolers considering the same path: "If you don't want to work hard and start from the bottom, then go to college."