Growing Pains? HR Outsourcing to the Rescue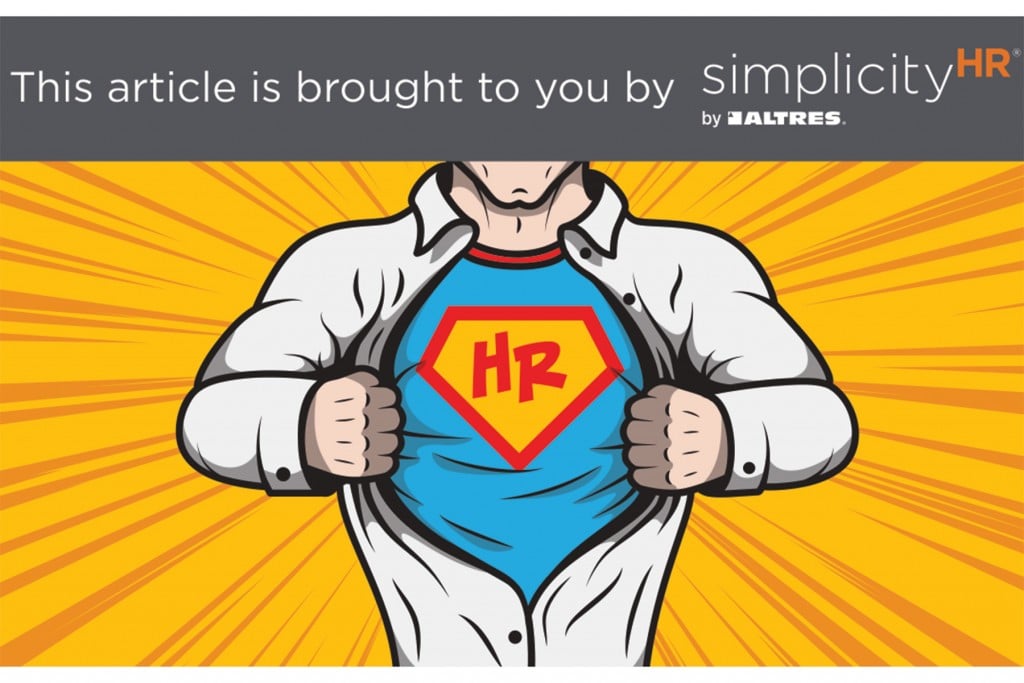 John Ferguson, Director of Business Development simplicityHR by ALTRES
Most business owners aren't human resources experts. Of course you want to take care of your people, but the burden of handling payroll, benefits, legal compliance, workers' compensation, training, etc., can be overwhelming. Here are four signs it's time to outsource your HR.
1. You're drowning in paperwork
Business is booming, but instead of strategizing ways to keep the momentum going, you're processing payroll or comparing insurance plans. By outsourcing the back-office functions of HR, you can get back to what you do best—building your company's bottom line.
2. You're having trouble keeping up with employment laws
Even with an HR professional on staff, it's difficult to stay on top of new state and federal laws, changing reporting requirements, and revisions to important employment forms. Government fines for noncompliance are hefty and a single wrongful termination lawsuit has the potential to sink a small business.
3. You need to contain costs
Outsourcing non-revenue generating HR functions eliminates the need to bring on additional in-house employees. Additional cost savings can be realized through technology. A comprehensive human resources information system simplifies business processes for employers and employees alike.
4. You're struggling to attract talent
A robust benefits package helps you recruit and retain the best employees. In an outsourcing model known as a professional employer organization (PEO) relationship, you can offer a wide range of corporate benefits and support services, no matter your company size.
Visit simplicityhr.com to find out more about Hawaii's premier HR outsourcing company.

SHRM Hawaii Refreshes Mission
Human resource professionals often lead organizations in managing change. The Society for Human Resource Management Hawaii Chapter leaders recently turned those skills inward to revamp the organization's vision:
"We are business leaders, with a global mindset and people focus, driving Human Resources as a recognized and respected profession in the State of Hawaii, developing organizations where people succeed."
SHRM Hawaii seeks to drive workplace excellence within business, education, government, and communities in the state of Hawaii. It serves HR professionals through building knowledge, expanding experiences, facilitating the development of innovative ideas and exchanging best practices for success, said SHRM Hawaii President Ludvig Simonsen.
For more information about how human resource management professionals can propel your organization, contact SHRM Hawaii at (808) 447-1840 or go to shrmhawai.org.
HR 360° Directory