Hawaii Entrepreneur Awards 2023: Island Innovator of the Year
Celebrating innovations that help Hawaiʻi solve a major problem in the community, the ocean or the ʻāina.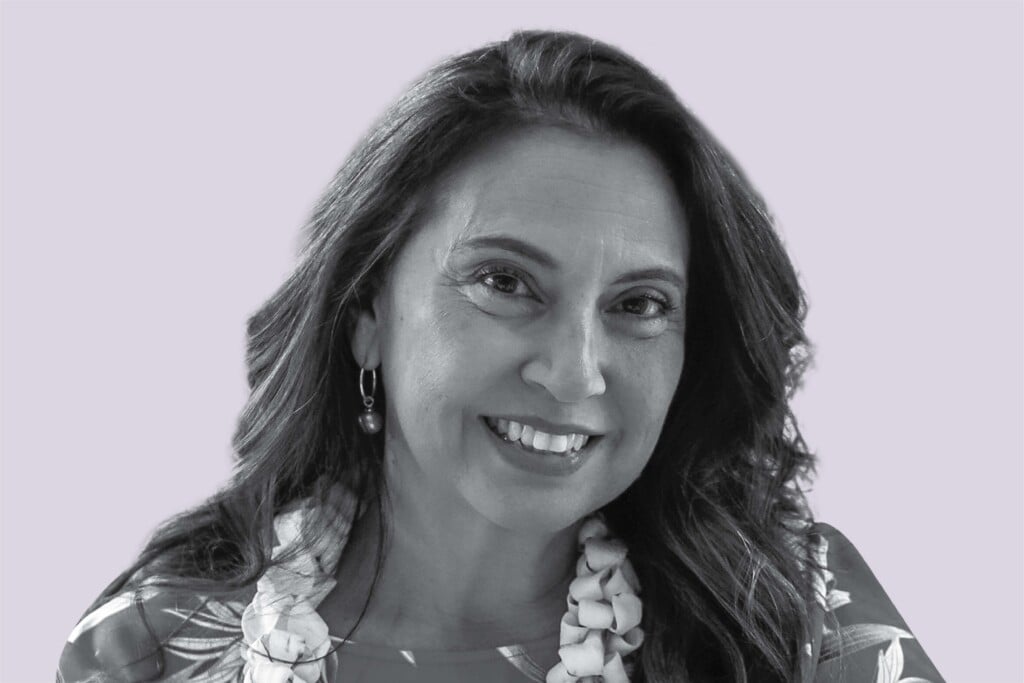 Winner:

Jalene Kanani, Noho Home
Jalene Kanani wants to bring Hawaiian culture, designs and other artful items connected to "our history and culture" into people's homes in a sustainable way.
That's why in 2018 she founded Noho Home, which sells home decor items online and supplies them to 35 stores in Hawai'i, California, Montana and Ontario. "Noho in 'Ōlelo Hawai'i means amongst other things, to dwell, to be from, to exist. With that spirit, we want people to feel connected in their homes," she says.
Her previous work as a textile designer immersed Kanani in the world of home furnishings and design, and opened her eyes to what was lacking.
"What I found out in working with these architects and designers is that there really weren't designs that spoke specifically to our history, our culture, our flora and fauna here, our Islands," she says.
So she started creating original designs that represented Hawai'i and her experiences growing up on the Islands, and licensed them to manufacturers. Later she launched Noho Home.
"It's for us, as Native Hawaiians, to show up in the global marketplace in a more authentic way," Kanani says.
She says sustainability is crucial to her, so she created a microfactory that customizes and distributes her designs, while using the least possible space, energy, materials and time.
Kanani says being named Innovator of the Year reminded her of her kuleana.
"Awards come with responsibility. It's a really great reminder that we're not only focused on business. We're focused on connecting with the 'ōpio, or youth. And we have a focus on creating entrepreneurial milestones, or opportunities for other Native Hawaiian designers or young entrepreneurs who want to connect."