Hawaii Entrepreneur Awards 2023: People's Choice Award
Chosen by our local community via an online poll conducted by Hawaii Business Magazine.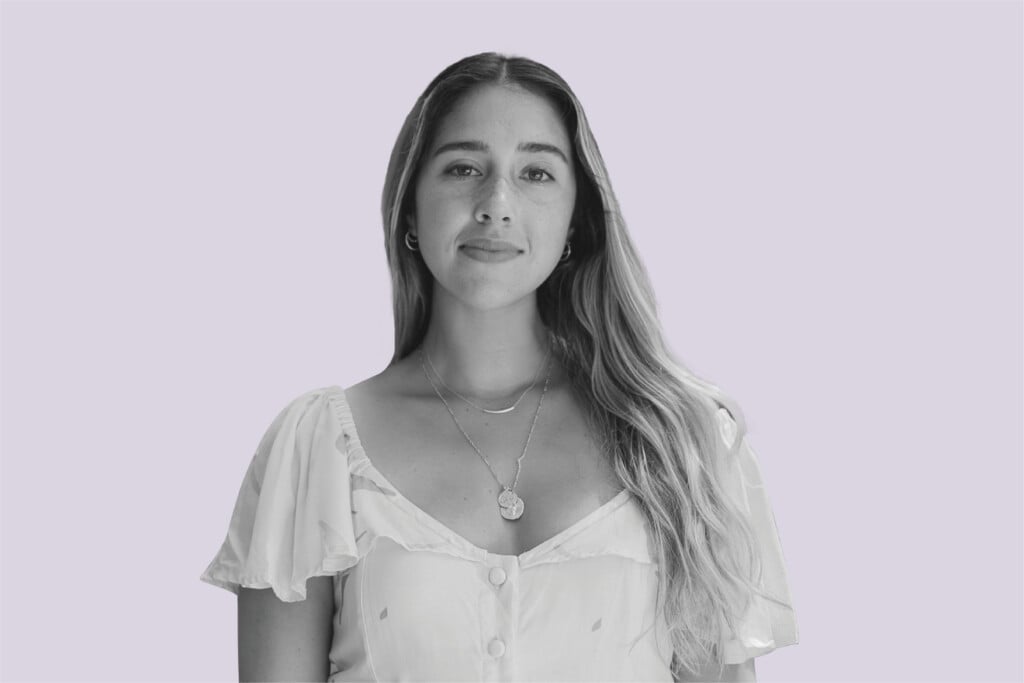 Winner:

Emily Jaime, Yireh
In 2014, while still in college, Emily Jaime became the founder and designer of her own fashion business, Yireh.
"It means 'to provide' in Hebrew," Jaime explains. "I wanted a name that reminded me that humanity is more important than profit. I took a year off before college and took a worldwide trip and saw so many poor working conditions, people slaving away while others made money off them."
Yireh clothing is designed in Honolulu and produced in Bali at a WRAP-certified ethical factory. WRAP certification ensures workers have safe conditions, fair wages and benefits like overtime, paid breaks and health care.
Jaime says the company's three pillars are ethically made products, sustainable manufacturing and a low-waste model that uses nearly every scrap of fabric.
In 2022, Jaime says Yireh grew its business by 40% over the previous year.
She is committed to positive marketing, showing women of many colors and shapes, and has expanded sizing to be more inclusive. "It's always been instilled in me to want fairness and to see justice and to not profit off someone else's downfall."
Finalist:

Alexis Akiona, Lexbreezy Hawai'i
Alexis Akiona, founder and designer of Lexbreezy Hawai'i, is a second-generation fashion entrepreneur. She's the daughter of Lola Miller of Simply Sisters, an alohawear company, and grew up in Hilo.
"We'd go to the Merrie Monarch and the Made in Hawai'i festivals and I'd work her booth and be her model," says Akiona.
She launched her own brand, Lexbreezy Hawai'i, in 2016. "I had one style – a T-shirt dress – and it sold out in 10 minutes. That was my aha! moment."
"We work with a lot of local artists and keep the prints modern and fresh," says Akiona. "We don't reprint any of our designs. Once it's sold out, it's sold out. I want to inspire the younger generation to want to wear alohawear daily."
In 2020, Akiona opened her boutique in Kailua, and now carries women's and men's clothing, swimwear, home décor and a keiki line that's also sold at Nordstrom.
And she's started a Lexbreezy scholarship at Honolulu Community College to inspire the next generation. "I want them to know, 'You really can do it.' "
Finalist:

Chloe Blake, Kauai Sweet Shoppe



Offering rich, irresistible caramels in flavors like guava and li hing mui, Kauai Sweet Shoppe has hit, well, the sweet spot. Chloe Blake co-founded and co-owns the shop with her mother-in-law, Nani Marston, and husband, Kalei Marston.
It opened in 2012. At first, they made and wrapped hundreds of caramels by hand, but after five years they acquired a circa 1920s machine that reduced the wrapping time from 2 hours to 25 minutes. Today, Kauai Sweet Shoppe caramels are carried at 25 locations statewide, including at Foodland, and "everything on our shelves is made by us," says Blake, who runs day-to-day operations.
With the pandemic came opportunity: A bigger space at Kilohana Plantation allowed them to combine their commercial kitchen with their retail operation in 2021. "People can watch the caramels being made and the apples being dipped," says Blake.
This year, they plan to collaborate with Kaua'i-based Aloha Ginger Beer for a gingery caramel. And a new confection is puffing up on the horizon: homemade marshmallows. "I enjoy giving people a new perspective on treats," says Blake.
Finalist:

Alana Penaroza, Kainoa and AJ White, Tag Aloha
In July, Tag Aloha celebrates its 10th anniversary.
The name originally came about as a reference to hashtags, to encourage people to share the aloha, says Kainoa Penaroza. "We wanted to embody aloha 'āina with a product that was made from fair trade sustainable cotton and could reduce plastics in the environment."
He's a co-founder along with his wife Alana, and their artist friend, AJ White, of the company that got its start working with Whole Foods Market, creating buzzworthy totes that were snapped up by visitors and locals alike.
Today Tag Aloha products – Island-inspired bags, pareos, throw pillows and more – are sold at 70 stores in Hawai'i as well as at its own boutique in Kailua.
"We're also launching a new line for keiki, which we have never done before," says Alana Penaroza. It's a true family operation, with AJ's wife, Manjari, also joining in. The brand often partners with local talents like artist Lauren Roth and musician Kimié Miner, and donates a portion of sales to support the Surfrider Foundation and AccesSurf.
Finalist:

Melia Foster, Meli Wraps
As a mom of two boys, Melia Foster has made a lot of school lunches over the years, and the plastic bags she used to put the food into were a concern. "I was always rinsing out plastic bags and thinking about a solution."
In 2015, she and a friend experimented with waxed cloths to cover food and gave them as holiday gifts; they were such a hit, Meli Wraps was born.
"Wax wraps are nothing new," says Foster, the company's owner/president. "The Egyptians used waxed cloth to preserve food."
Based on the North Shore of Kaua'i, Meli Wraps has seven employees and produces its food wraps using honey from Hawai'i Island and organic cotton, in colorful prints designed by local artists. The company has grown from selling at farmers markets to being in national chains and working with Foodland and Hawaiian Airlines.
Foster reports Meli Wraps has expanded into custom printing for events like weddings and corporate functions and that the company contributes to Sustainable Coastlines and the Surfrider Foundation. "Our goal is to inspire people to use reusable products and reduce what goes into the landfills," she says.