In Search of Pastrami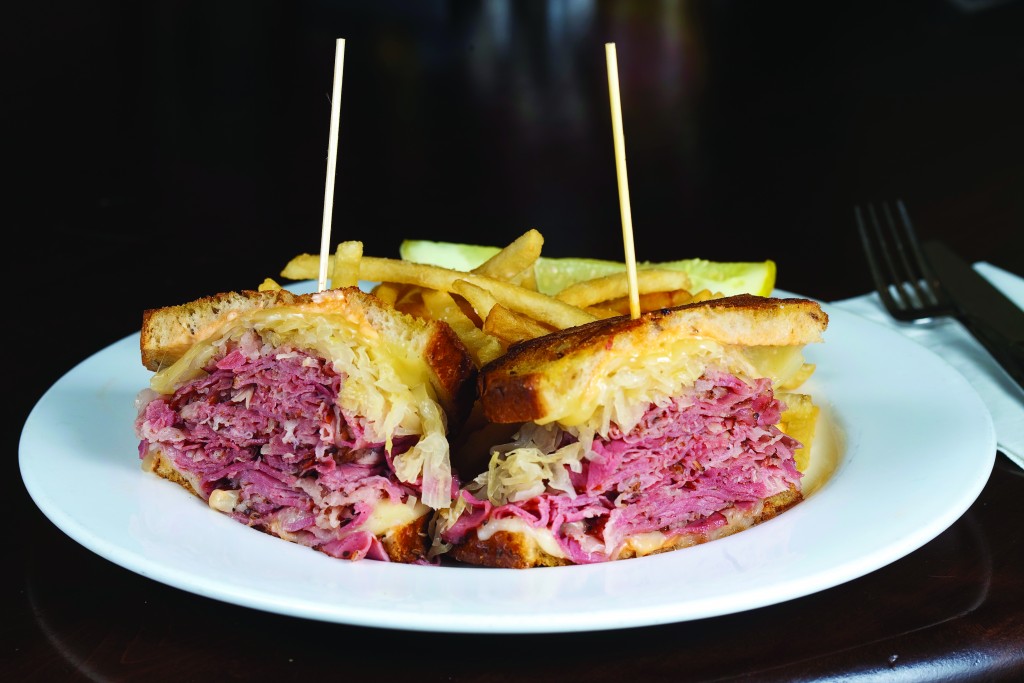 Honolulu delicatessens are better known for serving musubi than sandwiches, but sometimes you just need a piled-high pastrami sandwich, location be damned. For obvious reasons, Giovanni Pastrami fills the need.
I sampled the Pastrami Reuben sandwich, the restaurant's most popular pastrami item. A half-pound of hot pastrami, which is shipped in from Chicago, mingles with sauerkraut, melted white Swiss cheese and Russian dressing, all between rye bread seared on a buttered griddle. Your hands will definitely be greasy. For the purists, there's a pastrami sandwich on rye with a pickle on the side.
If you feel pastrami makes a better sidekick, Giovanni does not disappoint. The cured meat appears on Giovanni's Pastrami Burger, Pastrami Dog and in a double-decker sandwich alongside turkey breast or beef brisket. It's also used in novelty items, like the popular pastrami eggs Benedict and the Reuben pizza.
Prices are relatively steep for lunch with none of the sandwiches under $15. Sports nuts, however, can rejoice as live action is streamed through many plasma, high-definition TVs. It also has a happy hour from 3 to 5 p.m., with a free cheese pizza thrown in with any purchase.
Giovanni Pastrami
Waikiki Beach Walk (parking at the Wyndham on Waikiki Beach Walk)
923-2100
giovannipastrami.com
Where's the best place for a pastrami sandwich on the Big Island, Kauai and Maui? Let us know at feedback@hawaiibusiness.com.