An Ordinary Businessperson's Guide to Influencing Lawmakers
Influencing Hawai'i lawmakers requires business people to do their homework and be wiling to compromise, negotiate and be patient.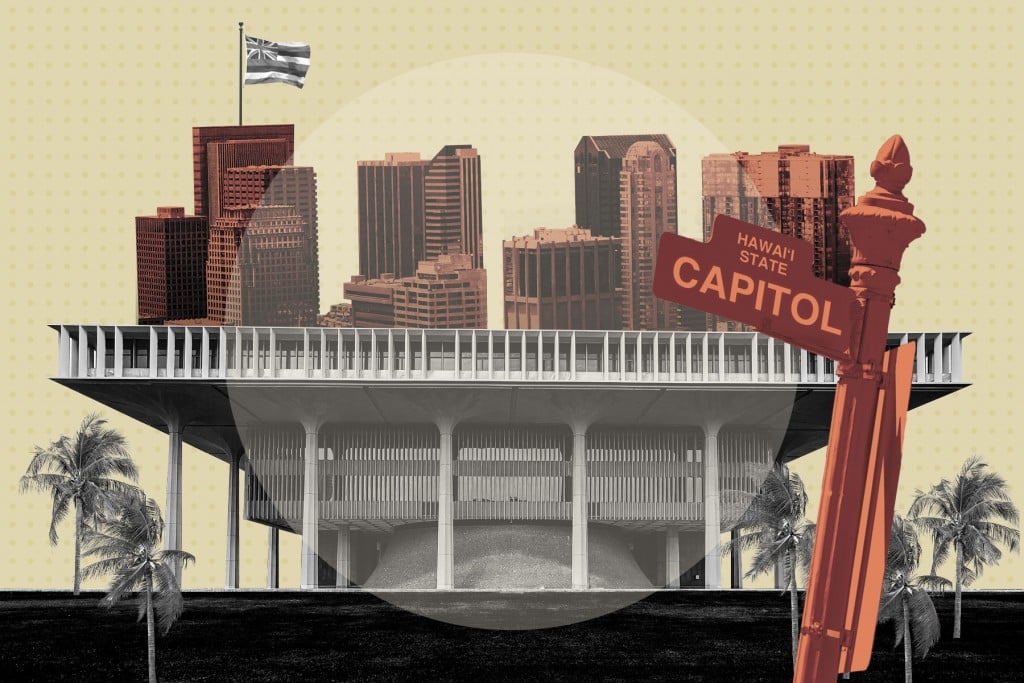 Compromise, Negotiation and Patience – After You Do Your Homework
Starting when the 2020 state Legislature is gaveled into life on Wednesday, Jan. 15, myriad interest groups and individuals will be making their case in person to the lawmakers. To ensure the needs of local businesses are taken seriously, you should consider playing a role yourself during the four-month session. This story explains how to do that effectively.
On Day 2 – Jan. 16 – more than 100 members of the Chamber of Commerce Hawaii will walk around the Legislature, talk in person to lawmakers and their staff, and build or reinforce crucial relationships, says chamber President and CEO Sherry Menor-McNamara. That evening, businesspeople, legislators and their aides will gather for cocktails, pūpū and more conversations at the Entrepreneurs Sandbox in Kaka'ako.
"A lot of times businesses can't go down and testify at each event," says Menor-McNamara. "So this is an opportunity for our members to connect with legislators in an informal setting both inside and outside the Capitol. Anytime we can have touch points and engagement throughout the process, collectively, that helps.
"We've heard members say, 'I've never even met or talked to a legislator before. It was really cool. I didn't know I could talk over issues.' … (The chamber) can be a voice, but nothing beats a compelling story from a small-business owner."
Chamber Week is a good way for small-business owners to meet lawmakers, but making deeper connections takes more time and effort. It's not something you can nail by walking into a hearing and waiting for your bill to pop up, say those who make a living doing this work. At heart it's about meeting face-to-face, talking story, and building relationships with lawmakers – during and between legislative sessions.
It's also about doing your homework, including learning about legislators who chair committees that coincide with your interests and understanding what motivates them, what they could support or oppose, and especially connecting with legislators who support local businesses and measures that build the economy. If you are interested in a specific issue or project, figure out the interests and factors aligned around it, whether they be business, technology, environmental, international or something else.
Three Crucial Steps
Blake Oshiro, executive VP of Capitol Consultants of Hawaii as well as a former top aide to the governor and onetime legislator, offers three steps for business people who want to influence government on their own, without the help of professional lobbyists.
"First, you should know where government stands on your issue," says Oshiro. "You would want to see if there's any opportunity to talk with the state or county administration or department (handling your issues) to give you some background or potential support, so that when you go before the Legislature or (County) Council you have someone from the branch with you – or not standing in opposition.
"Then figure out where your bill or issue would go through the process. There's likely a committee or two that would have jurisdiction over your issue. Those are the people you have to have understand what you're trying to do, so that the first time they see you is not at a hearing. You want an opportunity to engage with them first.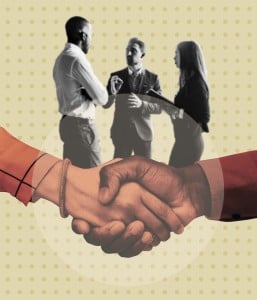 "The third thing you want to do is figure out whether there is a possible champion out there for your bill or issue. That could depend on a personal interest of a legislator. Or a geographic identification – if you have a project that is going to benefit constituents that a legislator would be responsive to. Then once you line up those things, you start engaging with those folks to determine … the landscape."
Before joining the state's dominant lobbying firm in 2015, Oshiro was then-Gov. Neil Abercrombie's chief of staff from 2011 to 2014. Before that, he served five terms in the state House, including time as majority leader.
On issues that concern you, understand who the conservatives, moderates and progressives are, as well as those who fall outside those profiles. Then be willing to negotiate and compromise. And be patient: It can take years to pass (or kill) legislation you care about.
Understanding potential opponents is as important as knowing supporters, says Oshiro. "Once you understand what their concerns are, you have the ability to address them. It's always better to know what the opposition is saying because then you have a chance to fight against it."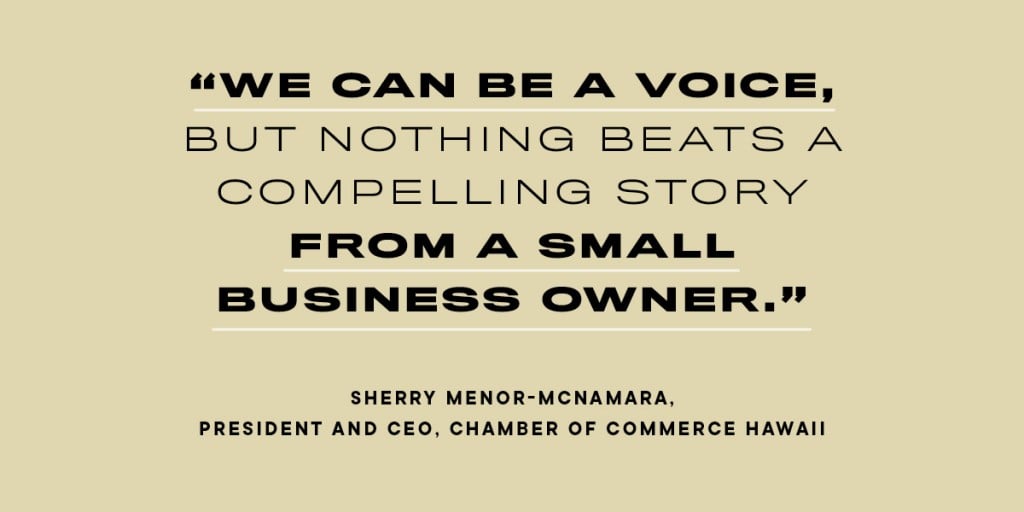 Business Groups' Roles
Menor-McNamara says it's about building relationships and helping legislators understand how laws affect local businesses and the economy.
"For us it's building that relationship with the ones we work closely with, just because those are the bills that are in their committees. Some people at the Legislature don't have a business background, so it's incumbent on the business community to have more presence to explain how the bill will impact jobs. That's why we tend to chime in on mandates. While we understand the intent, sometimes the unintended consequences can impact the small-business community.
"For instance, with paid sick leave or mandatory meal breaks, there are some (companies) that may not be able to afford that. Any mandate that's an undue hardship on small business in turn possibly impacts jobs or reduces hours and benefits."
Lauren Zirbel, executive director of the 200-member Hawaii Food Industry Association, says it's vital to be a voice at both the state Legislature and the county councils. She cites her work with Councilwoman Carol Fukunaga two years ago on the plastic bag issue.
"She helped us to amend the plastic bag ban to encourage consumers to bring a reusable bag," says Zirbel. "With her guidance we were able to have a real 'Kumbaya' moment between the environmental community and the business community. It was a win-win, with full support from both. It has a lot to do with her being a really good listener and understanding how business operates."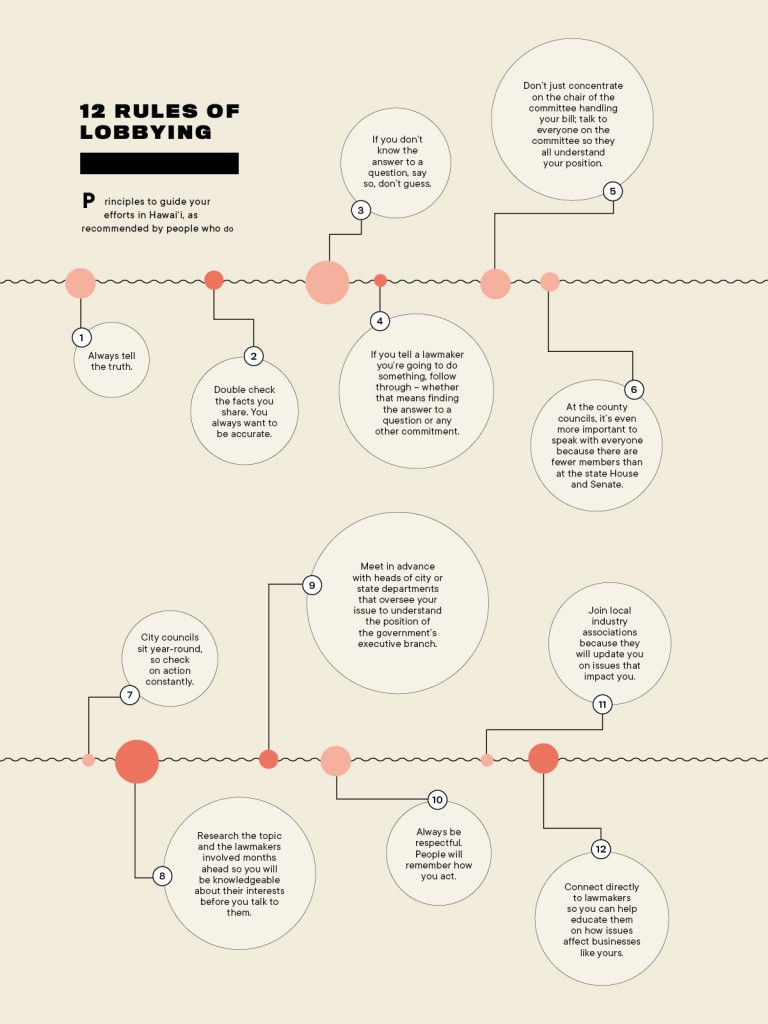 Support for Manufacturing
As another example of a success, Zirbel and Menor-McNamara both praise the efforts to explain the importance and challenges of local manufacturing to the state Legislature, which led to passage of a bill in 2015. The bill created a manufacturing grant of about $2 million annually that helps small companies purchase equipment.
"We definitely want to see the manufacturing grant continue to thrive," says Zirbel. "It has helped the local economy. It helps some of our members invest in new technology to move forward."
Menor-McNamara agrees. "We've been advocating for this to revitalize the local manufacturing industry – making products in Hawai'i for Hawai'i and to export the Hawai'i brand. It's a huge investment to buy equipment as well as workforce development training. We're very fortunate the Legislature has been supportive of the manufacturing industry."
To maintain that support, on Manufacturing Day each October at the state Capitol, companies set up exhibits around the fourth-floor railing to showcase their products and offer food tastings.
"The legislators go through that area and talk story and learn the process (of producing each product)," says Menor-McNamara. "Constantly, in different ways, there are touch bases for business."
A big issue facing the food industry in both the Legislature and county councils are conflicting measures impacting to-go food packaging.
"It would be nice to create a universal language so that people operating in more than one county could still buy in bulk for their packaging and not have to deal with a different regulation in each county," Zirbel says. When this story was being reported, the Hawaii Food Industry Association had not taken a stand on which plan it prefers.
"We try not to play favorites between the different companies (that create packaging). We want to create an environment where they can all do business effectively."
Personal Effort Pays Off
Zirbel encourages members of the food industry to personally follow their issues, join their local industry associations, submit testimony, connect with their local legislators, attend hearings and get involved in politics, even if it's tough to find the time.
"It's very hard for businesses who are trying to make payroll, deliver their orders, do their bookkeeping, stock their shelves, to go down and let legislators know their point of view. It's a huge problem, which is why anti-business legislation gets passed," she says.
"But if you don't make your voice heard you won't have any impact. If you're not at the table, you're on the menu."
Tina Yamaki, president of the Retail Merchants of Hawaii, which has just under 200 members, from mom and pop stores to big shopping centers, says lawmakers responsive to business aren't the only ones who should be approached.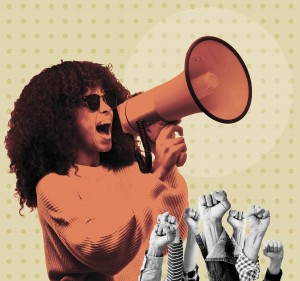 "Once your bill gets introduced, and gets into the committee, you need to talk to all of those committee members and let them understand the issue and how it affects your business," she says. "Everyone will vote so you need to educate everybody. You don't want assumptions made.
"It's also about talking to their staff. There are anywhere from 3,000 to maybe 5,000 bills that go through and sometimes they forget. So it's good to let the staff know, especially their committee clerk, and talk to them about it and why you're for this" or against something else.
Zirbel says reaching out to all lawmakers is especially important at the county councils, which have fewer members than the state House and Senate. Every vote matters and business representatives must ensure each member understands the business perspective.
Yamaki is closely following two Honolulu City Council bills in particular: Bill 40 would ban single-use plastic food containers and Bill 25 would mandate all new buildings devote 25% of parking to electric vehicles. Yamaki says a plastic ban could lead some local businesses to close, since other packaging options to maintain freshness and visibility either aren't available or are too costly. The EV parking mandate, meanwhile, could especially hurt small retailers with limited parking.
"Any time you mandate anything it drives up the cost of doing business. The new shopping malls are putting more EV-ready pads in, but Hawai'i only has 1% EV-ready cars on the road."
Some shopping centers already see abuse of EV stalls, she says, as people who aren't shopping park for hours just to charge their batteries.
"In the urban areas they may not have an EV-charger where they're living, or they don't want their electric bill to go up, so they come down to the shopping center and plug in. The students will plug in and go to the beach and not even buy a soda, and come back and drive off."
Business costs that are increased by mandates get passed to the consumer, says Yamaki. "But if we get too expensive then everyone is just going to go online and shop, and then our stores close."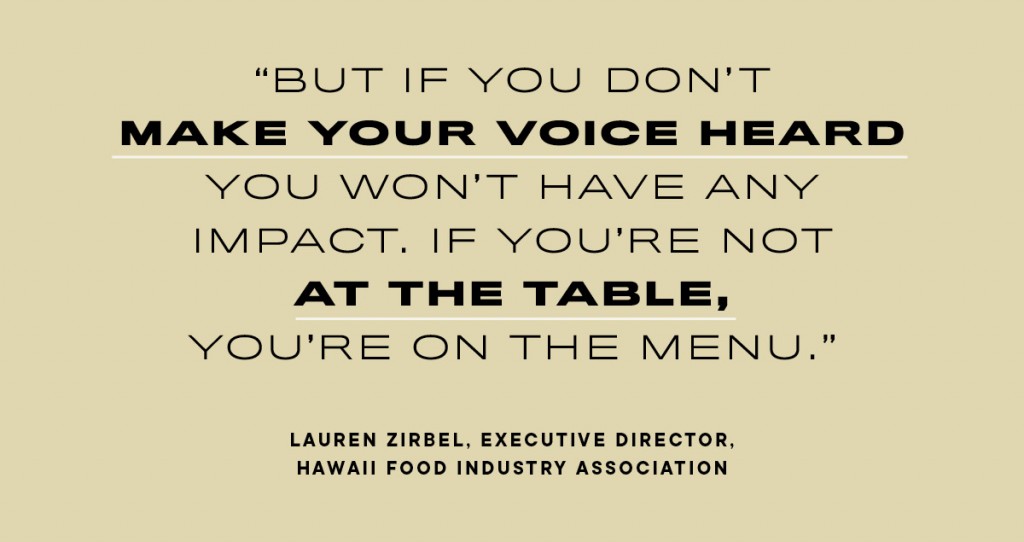 Key Lawmakers Who Understand and Support Business
Hawaii Business Magazine identified 19 influential members of the state Legislature and Honolulu City Council who have advocated for local businesses and business-friendly measures in the past
This list focuses on influential Democratic legislators and nonpartisan council members who understand and support businesses. There are Republicans in the state Legislature who are pro-business, but they are outnumbered by Democrats – 46-5 in the House and 24-1 in the Senate – so those Republicans lack the power that influential Democrats have.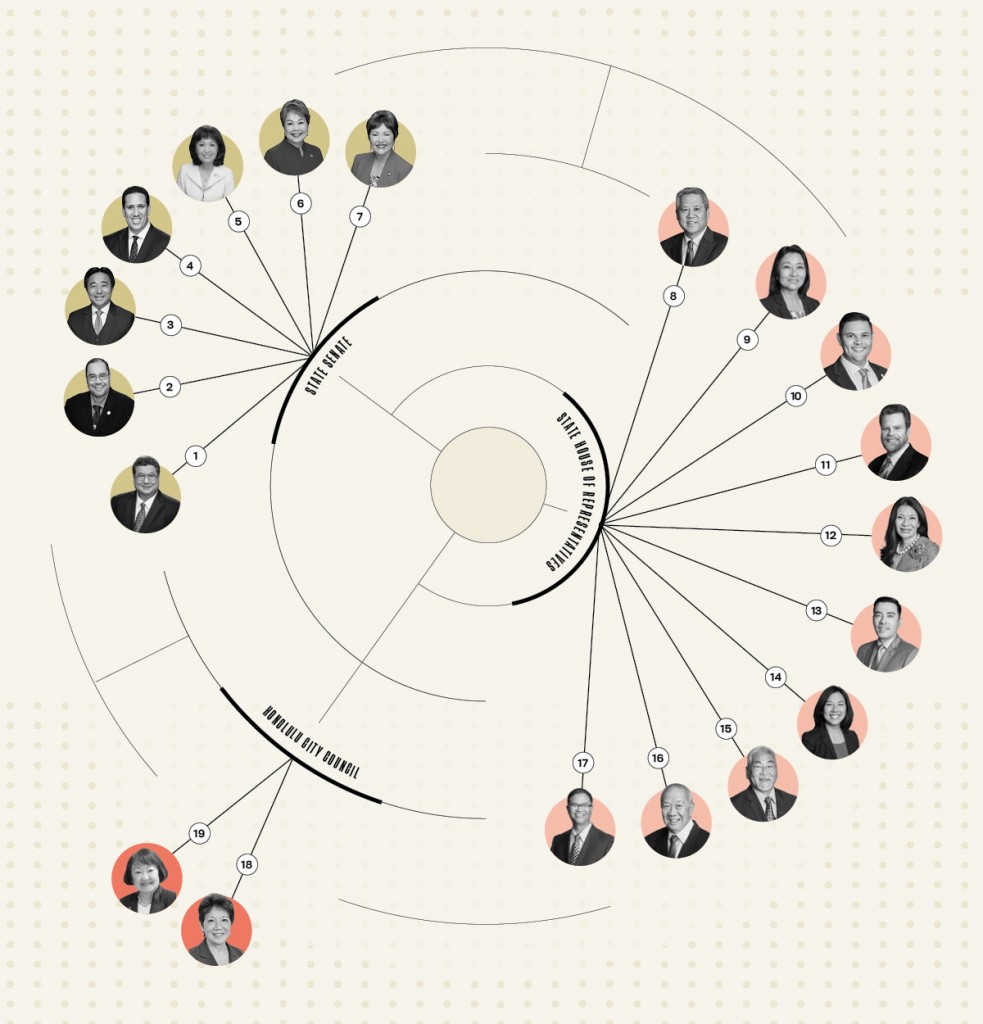 State Senate


All senators listed are Democrats.
1. Senate President Ronald D. Kouchi
2. Donovan M. Dela Cruz: chair of Ways and Means Committee; and member of Education Committee.
3. Glenn Wakai: chair of Energy, Economic Development and Tourism Committee; vice chair of Public Safety, Intergovernmental and Military Affairs Committee; vice chair of Judiciary Committee; and member of Technology Committee.
4. Jarrett Keohokalole: chair of Technology Committee; member of Commerce, Consumer Protection and Health Committee; Energy, Economic Development and Tourism Committee; Hawaiian Affairs Committee.
5. Donna Mercado Kim: former Senate president; chair of Higher Education Committee; vice chair of Education Committee; and member of Judiciary Committee.
6. Lorraine Inouye: majority whip; chair of Transportation Committee; member of Ways and Means Committee; Energy, Economic Development and Tourism Committee; and Government Operations Committee.
7. Michelle Kidani: VP of the Senate; chair of Education Committee; and vice chair of Higher Education Committee; and member of Ways and Means Committee.
State House of Representatives
All representatives listed are Democrats.
8. Speaker Scott Saiki.
9. Sylvia Luke: chair of Finance Committee.
10. Ty Cullen: chair of Legislative Management Committee; vice chair of Finance Committee; and member of Housing Committee; and Transportation Committee.
11. Angus McKelvey: chair of Economic Development & Business Committee; member of Judiciary Committee; and Labor & Public Employment Committee.
12. Sharon Har: member of Consumer Protection & Commerce Committee; Energy & Environmental Protection Committee; and Water, Land & Hawaiian Affairs Committee.
13. Daniel Holt: vice chair of Tourism & International Affairs Committee; member of Finance Committee;
and Agriculture Committee.
14. Linda Ichiyama: vice chair of Consumer Protection & Commerce Committee; member of Economic Development & Business Committee; and Labor & Public Employment Committee.
15. Sam Kong: member of Consumer Protection & Commerce Committee; Intrastate Commerce Committee; and Public Safety, Veterans & Military Affairs Committee.
16. Calvin Say: former speaker; member of Health Committee; Human Services and Homelessness Committee; and Judiciary Committee.
17. James Tokioka: member of Health Committee; Human Services and Homelessness Committee; and Lower & Higher Education Committee.
Honolulu City Council


Members serve without party affiliation.
18. Carol Fukunaga: floor leader of the full council; chair of Public Infrastructure, Technology and Sustainability Committee; vice chair of Business, Economic Development and Tourism Committee.
19. Ann Kobayashi: vice chair of the full council; vice chair of Parks, Community Services and Intergovernmental Affairs Committee.
Chamber Week
Events are open to all businesspeople and sponsored by the Chamber of Commerce Hawaii during the first week of the 2012 state Legislature.
To learn more or register, go to cochawaii.org or call 545-4300. Some events require a registration fee for non-chamber members.
Monday, Jan. 13
8:30-10:30 a.m.
Learn about the chamber's #4HI platform.
Chamber headquarters at Pacific Guardian Center,
Makai Tower, Suite 1200.
4:30-6:30 p.m.
Chamber Open House, CoCH HQ.
Tuesday, Jan. 14:
8:30-10:30 a.m.
Legislative and Policy
Outlook, CoCH HQ.
Wednesday, Jan. 15:
10 a.m.
Legislature opens.
Thursday, Jan. 16
9:30-11:30 a.m.
Walkaround at the Legislature.
5:30-7:30 p.m.
Networking with legislators at Entrepreneurs Sandbox.