Instrument of Aloha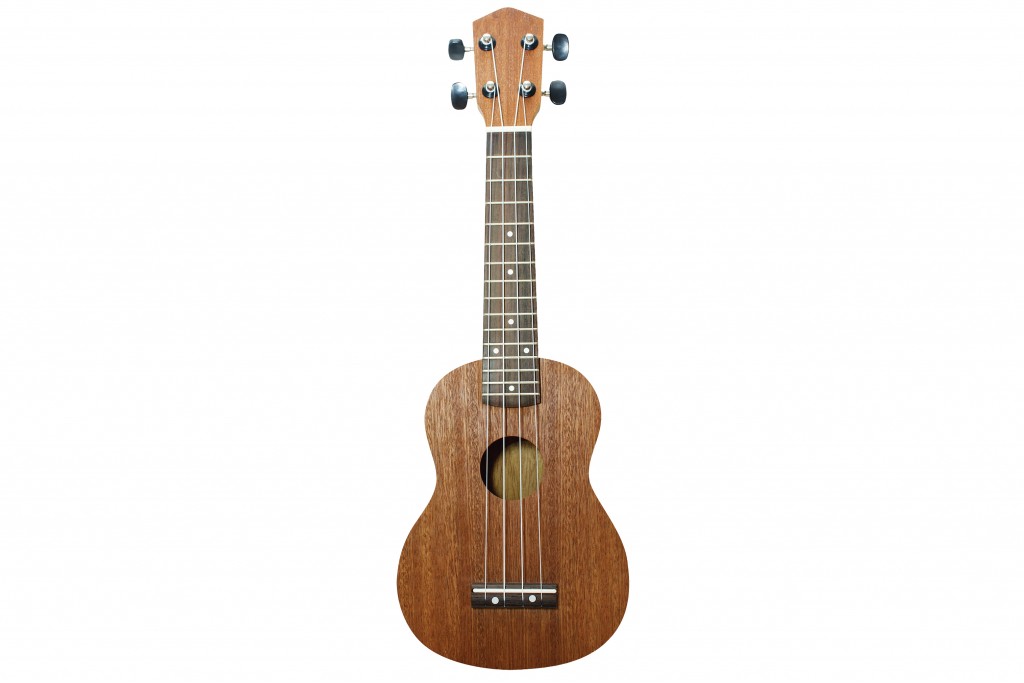 Since the ukulele arrived in the Islands late in the 19th century, it has been a symbol of Hawaii and the aloha spirit. That aloha is shared widely and generously by ukulele makers, performers and teachers, both locally and around the world.
Alan Okami, president of ukulele manufacturer KoAloha, says his parents, who founded the company in 1995, always gave, no matter what. "They would give with reckless abandon, without reservation," he says. "And that carried over to business time."
Now, in the company's 20th year, things remain that way. Among its community outreach projects, KoAloha employees make ukulele every year with youth on Molokai. The number of participants varies from 30 to 40 youths each year, with the main stipulation that each brings a parent. Over the past 10 years, KoAloha has overseen the creation of about 500 ukulele – and each one can make someone happy, Okami says.
"It helps us to find where we are and why we do what we do," he says.
One major community outreach by ukulele makers is the annual Ukulele Festival Hawaii, which began in 1971 with the support of Kamaka Hawaii, a company that will celebrate its 100th anniversary next year. Since that first festival, all the newer ukulele companies have given their support, says ukulele teacher Roy Sakuma, who launched the festival. Sakuma says he is especially proud that, with the help of sponsors, admission to the festival remains free.
"I believe 1971 was the start of the slow process of the (ukulele) renaissance that has exploded ever since," he says. So many countries now have them that "there's no way to keep track of all the ukulele festivals," he says.
Lynette Huff of the Ukulele Guild of Hawaii, a nonprofit dedicated to the preservation, perpetuation and promotion of the ukulele, says: "The ukulele has continued to gain popularity in recent years, so sales in general have increased greatly in Hawaii, on the mainland and even in other countries."
Randy Wong, executive director of the Hawaii Youth Symphony, says performers such as Jake Shimabukuro and Abe Lagrimas Jr., a graduate of Waipahu High School and Berklee College of Music in Boston, have boosted the ukulele's popularity locally and globally.
Why is the ukulele so dear? Sakuma has a theory: "When you hold it, it is right by your heart, and you strum it. You hold it like a baby. And just like a baby, you don't grip it."
Even with his career in high gear, Shimabukuro still makes time to play for 20 to 30 schools a year, mainly in Hawaii and the continental U.S., including preschools, where both children and adults are enthusiastic audiences. In addition to performing, Shimabukuro also emphasizes being drug free and finding one's passion.
Shimabukuro has been involved in many outreach programs, including one called "Music Is Good Medicine," a program started by the Queen's Physicians Group in the late 1990s.
"Music was the vehicle to draw people in, which was followed by a brief presentation by someone in the medical industry," he explains. Popular topics included heart health, cholesterol awareness, living with diabetes and obesity.
Ukulele musician and instructor Jody Kamisato has a big smile, a hearty laugh and an exuberant ukulele style, which he shares freely. Given his passion and energy, it is easy to imagine how he and some friends chose to go on an extreme adventure trip to South Africa, where, in 2007, he reached out to the people of Soweto. His group's guide was from Soweto, so Kamisato played his ukulele for hundreds of people in that very poor area.
"The feeling was of pure love," he says, still overwhelmed by the memory.
He returned to Hawaii, collected donations of clothing and other items, and then raised the money to send the mountain of goods to South Africa.
Closer to home, to counter cuts in music and arts programs in the public schools, in 2008 he started Ukes on the Loose, which involves Kamisato's instructors, students and members of Big Brothers Big Sisters Hawaii. Before recently going on hiatus, he says, Ukes on the Loose reached 11 public schools. He and the students of his studio, Ukulele Hale, also play for patients at Shriners Hospital for Children and Kapiolani Medical Center.
He encourages his students to put themselves at a patient's level if, for example, that person is in a wheelchair, or to help patients move their fingers to play the ukulele if they have difficulty.
"I want the patients to feel love and that they are important," Kamisato says. "For the students, it is something they will remember, and it will perpetuate the art of giving."
Ukulele Festivals
Oahu: July 19 at Kapiolani Park
Maui: Oct. 11 at Maui Arts & Cultural Center
Hawaii Island: March 5, 2016, at Kings' Shops and Queens' Marketplace in the Waikoloa Beach Resort
Kauai: not yet scheduled
More information at
www.ukulelefestivalhawaii.org