IT Strategies that Empower Long-Term Hybrid Work
This Month's Expert: Doug Shimokawa, Senior VP, Pacxa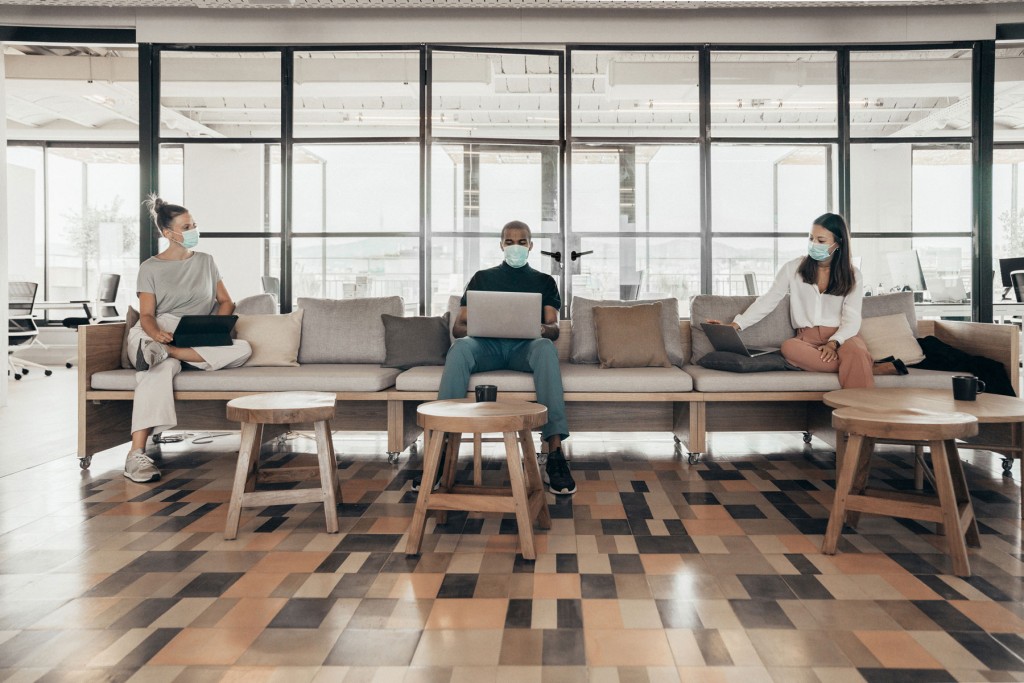 The pandemic triggered a surge in remote work. Now, with vaccinations driving down infection rates, many local companies are adopting a hybrid workplace: Some employees work from home, others work in the office, and the rest do a bit of both.
This model creates collaboration and infrastructure challenges, but the right IT strategies can help create a sustainable hybrid work environment.
Scalability
We are no longer in "Band-Aid mode," trying to find temporary fixes for remote-work emergencies. Companies are playing a long game and want to operate—and grow—in a hybrid model for the foreseeable future.
IT teams should be ready to support current employees and onboard new ones operating in any location – often on multiple devices, in multiple locations. Scalable IT solutions allow teams to continue to expand without running into avoidable volume issues.
A first step is using a hyperscale public cloud like Microsoft Azure, Amazon AWS or Google Cloud, which can minimize upfront costs with flexibility and scalability. Cloud hosting can also lift the burden of security management from existing network infrastructure. Identity and access are managed by the cloud protected by multifactor authentication, freeing up on-premises firewall resources to focus on network traffic protection.
Windows Virtual Desktop, Amazon WorkSpaces, and other online products offer the next part of the scalability solution: providing access to computer tools, data and workloads while ensuring security and flexibility. Compared to a traditional remote desktop farm, the number of users and computing resources for each user can be effectively and infinitely scalable, and accessible from anywhere.
Online email is another great example of scalability. Pacxa's clients that moved their email services to Exchange Online from on-premises or data center-based mail offerings are now leveraging unlimited data, user and mailbox capacities. Long gone are the days of 25MB mailbox limits and personal mail archives; 100GB primary mailboxes with unlimited automated online archiving eliminate the need for personal "cleanup" tasks and allow employees to focus on productivity.
Security
Sharing information is vital to collaboration and productivity. Ensuring this information stays secure is even more fraught in a hybrid environment because:
You have physical movement in and out of private networks.
You have individuals who may be working fluidly between company-issued and personal devices.
You likely have security measures in various states of rollout and update.
You are often unable to "pop your head in" to a colleague's office to verify their online requests in an age of rapidly increasing phishing attempts.
To maintain security, solutions and processes should account for the "bring your own device" reality, as well as seamless remote rollout and management of updates, despite operating in multiple IT environments and circumstances.
Cybersecurity threats and scams that target individual employees increased in the pandemic's remote work landscape. It will fall on IT teams, along with their vendor partners, to educate and protect workers, whether they are in the office or not. That includes alerting them to new risks and prompting them to check for security updates on corporate, personal, and mobile devices.
The Right Tools
Teams require tools uniquely built for remote collaboration, such as Microsoft Teams and Slack. They make it easier to share ideas in real-time, regardless of where people are.
Digital tools must also take the place of, or at least supplement, the capabilities possible in physical environments but lost in virtual ones. For example, Pacxa's internal teams relied heavily on whiteboarding during meetings to plan and visualize complex infrastructure layouts, and when the transition to video meetings arose, we leveraged Microsoft Whiteboard to continue whiteboarding in a new way.
The overall key, of course, is to enable secure remote access to the apps, resources, and data that people use regularly. Workers must be able to easily retrieve and share data with a consistent experience across environments, in a secure manner.