"Kauai Made" Label Protects Local Shop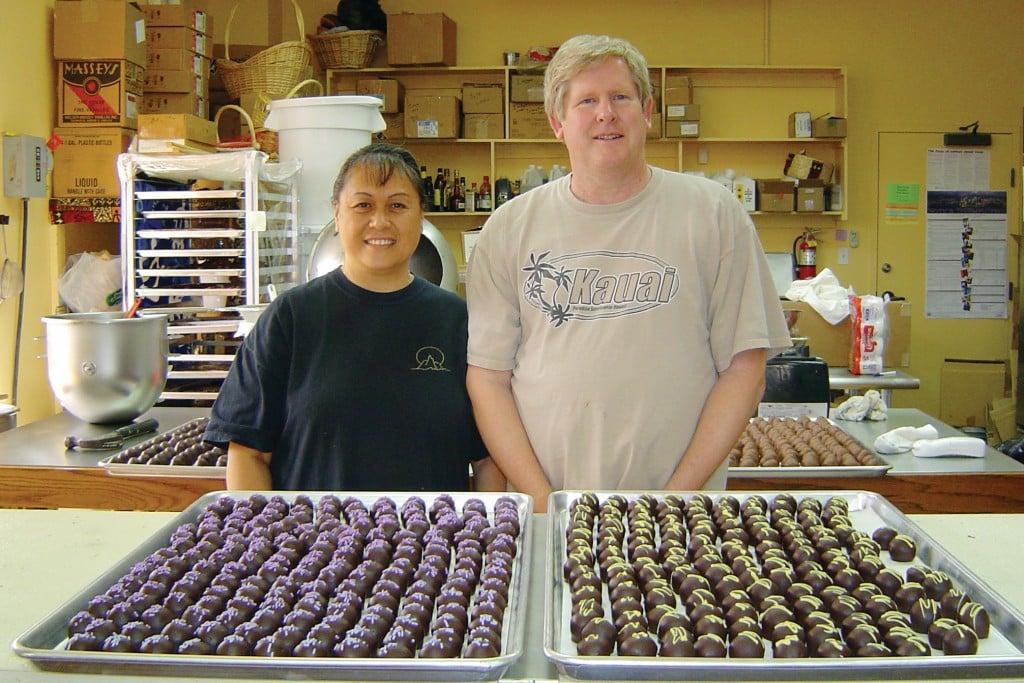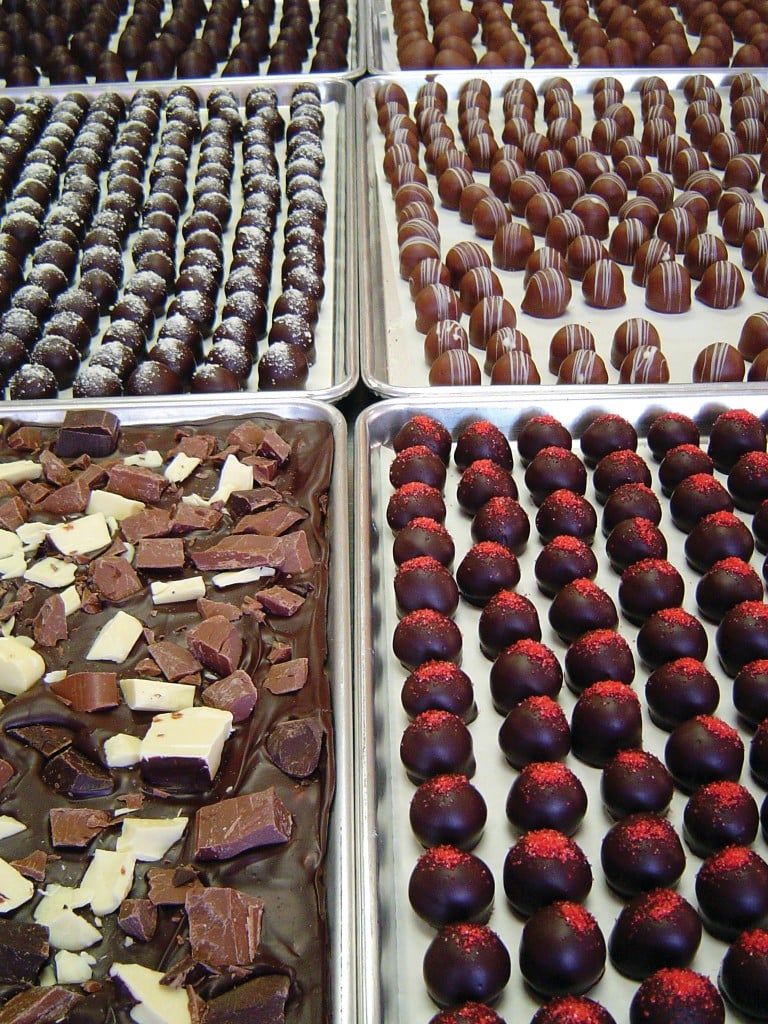 Come Valentine's Day, there will be a line of customers outside the Kauai Chocolate Co. for the giant strawberries from Kula, Maui, that are hand-dipped in an exclusive line of Belgian chocolate.
Manager Patrick Greer this year ordered 4,000 of the sweet, fist-sized strawberries for the shop in the Port Allen Marina Center in Eleele.
Truffles with tropical centers are customer favorites, as are chocolate opihi, made not with the elusive shoreline delicacy, but with a Kauai cookie, plus chocolate and caramel.
Greer says the shop, now in its sixth year, is popular with both tourists and locals. "We get a lot of repeat tourists coming in. Once they come, they always come back," says Greer, who is slowly taking over the shop from his parents, Don and Marlene, who plan to retire in the coming year.
The "Kauai Made" label helped cushion his sales during the recession, Greer says. "It has gone down but not as dramatically as other businesses."
All the items are made onsite and many ingredients come from Kauai. "The bananas come from my backyard," he says, "and my parents grow the vanilla beans for our vanilla ice-cream."
Kauai Chocolate Co. will ship to other islands and the Mainland if the temperature is cold enough. "We'll ship during the winter season when the weather allows us to," says Greer. "If we ship during the summer, everything just melts."