Lanikai Bath and Body LLC: Small Biz Editor's Choice Award winner for Women-owned Business
The pandemic made hand sanitizer a necessity in March 2020 and Lanikai Bath and Body continued to have a supply when many other stores on Oʻahu ran out, says Brook Gramann, co-owner of Lanikai Bath and Body.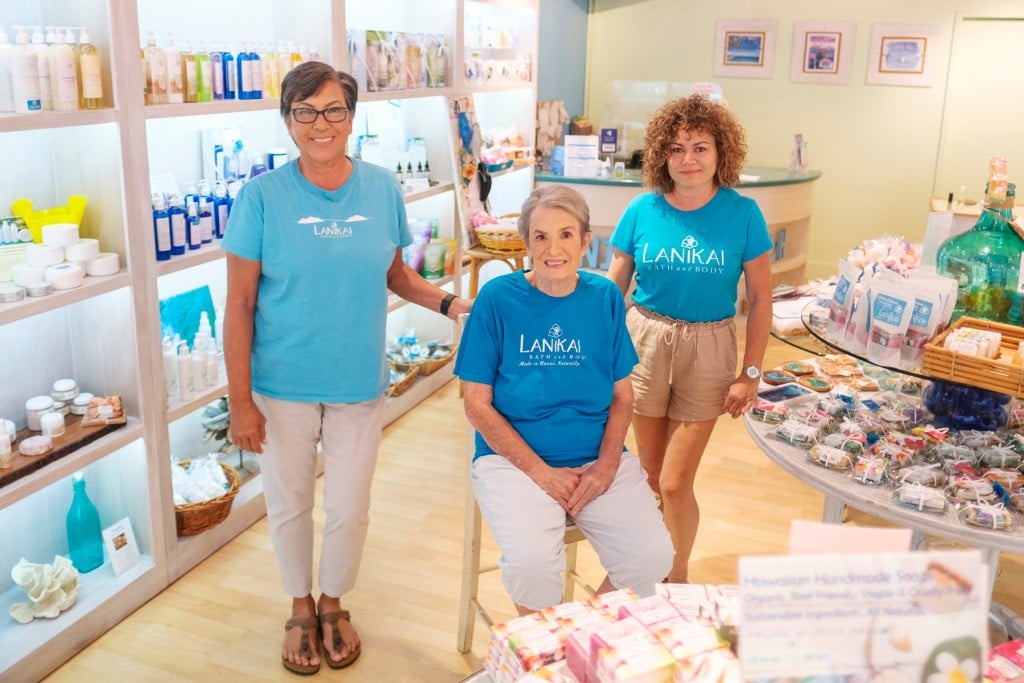 "We started our business with a natural sanitizer. When the pandemic hit, people were looking for hand sanitizers and we happened to have all of the ingredients in stock at that time such as the alcohol, bottles, glycerin and aloe," says Gramann.
When she and co-owner Gloria Garvey opened Lanikai Bath and Body in 2005, they knew they didn't want to make "just another Hawai'i lotion," says Gramann. They sought to incorporate the relaxing elements of Lanikai Beach in their hometown of Kailua, while creating a brand that expressed a new, contemporary Hawai'i.
"What do people like Gloria and myself need? Well, we really don't need anything, but what we thought about was, 'What are life's necessary luxuries?' And lotions, spas and massages are what we came to appreciate," says Gramann.
Last year, they added a partner, Yvette Lehuanani LaRue. During the shutdown, they helped local essential businesses by donating and discounting more than 10,000 sanitizer bottles, explains Gramann. "We donate and contribute product as much as we can. There's never really a time when we say no.
"The community has been so supportive ordering online and picking up in-store, which has been a huge blessing to us and has helped us remember that things are going to get better out there soon."
SmallBiz Editor's Choice Award 2021 – Women-owned Business
Lanikai Bath and Body LLC
Brook Gramann, Gloria Garvey & Yvette Lehuanani Larue
Banker: Anna Lui, First Hawaiian Bank
Click here to see all the award winners from the 2021 SmallBiz Editor's Choice Awards and Hall of Fame inductees >>