Launching a Business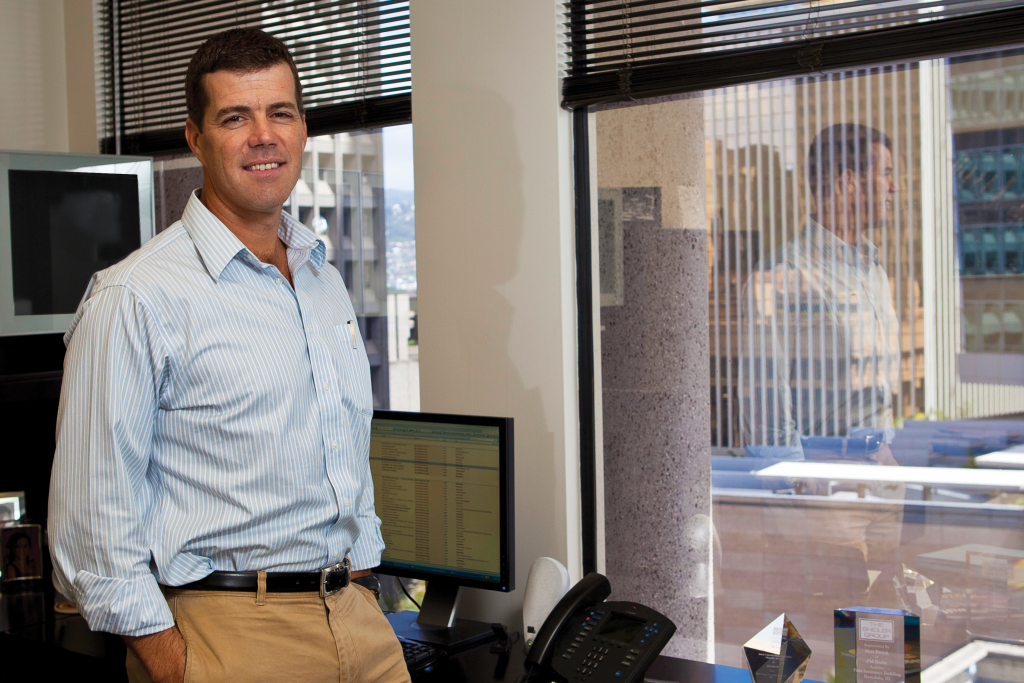 In November 2009, in the difficult aftermath of the Great Recession, Matthew Bittick left a cozy position as principal broker and sales manager at the Hawaii office of PM Realty Groupto strike out on his own. Now, as his new company, Bishop Street Commercial, deals with growing pains, he reflects on the leap from employee to owner.
HB: What made you want to go out on your own?
Bittick: I've been thinking about it for years. And for me, it didn't have anything to do with money; it had to do with creating something. … It had more to do with me wanting to do something that I could say was mine.
HB: Looking back, was it wise to start a real estate company in a downturn?
Bittick: It was absolutely, confirmed, without a question or a doubt, the right time. … You know what they say: "You fish when the fish are running." So, when the market's cranking, why slow down to start a new business? But when the market's slow, that creates opportunities to negotiate more favorable contracts, you have a better employment pool to select from, and there's a lot less pressure.
HB: What has having your own business taught you about yourself?
Bittick: I learned I'm a good salesperson, but I'm not a good manager. And the more I operate my business, the more I realize how important it is to have a good manager. It takes me longer to get a task done than it would a good manager. That's because good managers have efficient ways of doing things. Of course, starting out on your own, someone that can really help manage your business is not a low-cost employee, so ultimately you're going to have to do a lot of those duties yourself. That's the hump you've got to get over.
HB: What's the biggest challenge in going off on your own?
Bittick: I would say it's being able to stay with it emotionally, because you get challenged every day. So, you need to go into it with eyes wide open and understand that the initial excitement is going to wear off. After a period of time, you'll start really realizing the hard work. And that's when the true test of being a small-business person hits.