Learn How to Lead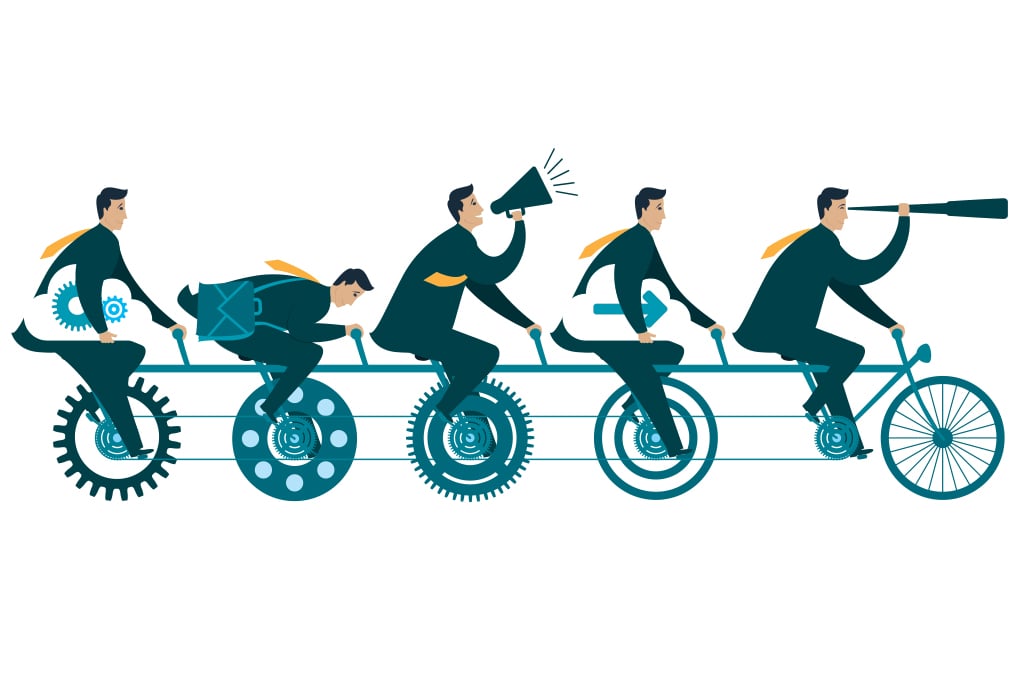 How do Hawaii's emerging leaders develop the skills they need to run the state's top companies, nonprofits and government agencies? They have a lot of options. Here are six of the most important leadership-training programs in Hawaii and a quick take on what makes each unique.

Pacific Century Fellows
Program: Founded by former mayor Mufi Hannemann, PCF is based on his experience as a White House fellow. This nine-month program revolves around all-day seminars on specific subjects. One year, for example, transportation day included a presentation by an auto industry executive, a visit to the traffic-control center at H3's Harano Tunnel and a group discussion with the CEO of Hawaiian Airlines.
Who should apply: Mid-career executives from all sectors. This is a highly competitive program requiring strong recommendations and a demonstrated commitment to the community.
Interesting feature: As the oldest general-leadership training program in the state, PCF offers membership in a prestigious network of alumni, including a sitting U.S. senator, the current governor, the CEO of one of the largest banks and the leader of the largest labor union.
When to apply: Applications open from June 1 to July 1.
Cost: $3,300. Employers are encouraged to pay their employees' fee.
Contact: www.pacificcenturyfellows.com.
Weinberg Fellows
Program: Over the course of three intensive four-day sessions, between May and the end of August, fellows learn the best practices and skills required to run a nonprofit in Hawaii. In-depth seminars and presentations by nonprofit experts delve into issues such as governance, strategic planning and financial management.
Who should apply: Only open to executive directors of Hawaii nonprofits.
Interesting feature: Other leadership programs pride themselves on their cross-sector composition, but Weinberg is exclusively designed for the leaders of human-service agencies in Hawaii. Its alumni include the leaders of many of the state's key nonprofits.
When to apply: The deadline for 2015 was April 10, but check to see if there are still openings or try next year.
Cost: $500
Contact: Holly Henderson at capacitybuild@cs.com.
Agricultural Leadership Program
Program: Over 16 months, fellows receive training in facilitation, group process and strategic planning. Emphasis is on building a strong network of industry-savvy leaders. The program includes numerous site visits to farms, ranches and other parts of the agriculture sector.
Who should apply: ALP isn't just for farmers and ranchers. People from all parts of the food chain are represented, including processing, marketing, distribution and government. The idea is to build a network of people focused on strengthening agriculture in Hawaii.
Interesting feature: Each cohort takes a two-week trip to the mainland. They spend one week in Washington, D.C., where they meet their congressional delegation and visit agricultural institutions like the Farm Bureau. That's followed by a one-week visit to another state, where fellows meet industry insiders and see how they address challenges and opportunities.
When to apply: The program operates every other year. The next opportunity to apply will be in January of 2017.
Cost: $20,000 value, but fellows only pay $5,000. For many fellows, the fee is paid by their employer.
Contact: www.agleaderhi.org
First Nations Futures Program
Program: FNFP is an international alliance of Kamehameha Schools, Te Runanga O Ngai Taju in New Zealand and Stanford University. The goal of the 10-month program is to develop indigenous leaders who can integrate traditional cultural values into land and resource management.
Who should apply: FNFP is looking for servant leaders with work or volunteer experience in Native Hawaiian communities. Applicants should have a college degree and three years of experience, or at least seven years of professional experience.
Interesting feature: Each cohort engages in a place-based group project. For example, the 2009-2010 fellows cultivated the discussion of geothermal energy development in Hawaii by bringing stakeholders together so they could better understand one another's perspectives.
When to apply: Applications are open April 1 through May 30.
Cost: No cost for fellows.
Contact: www.fnfp.org.
Omidyar Fellows
Program: Each month, the fellows meet with a key Hawaii leader. In addition, the cohort participates in monthly group sessions on topics such as emotional intelligence, coaching skills and media training. Fellows also receive one-on-one executive coaching.
Who should apply: Emerging executives with at least 10 years of experience. Each cohort includes a mix of for-profit, nonprofit and government leaders with a long-term commitment to solving Hawaii's problems. At the end of the 15-month program, participants join the "Forum of Fellows," where they continue to do projects together, even across cohorts.
Interesting feature: Each fellow takes an off-island excursion to find the "missing piece" in his or her personal and professional development. One fellow traveled to Auschwitz, Rwanda and My Lai, Vietnam, to try to understand real evil, but also to see human resiliency.
When to apply: Applications open May 1 through June 30.
Cost: No cost to participate.
Contact: omidyarfellows.org.
Leadership Kauai
Program: Based on James Kouzes and Barry Posner's bestseller, "The Leadership Challenge," this intense 10-month program uses seminars and class projects to help fellows develop the "five practices of exemplary leadership."
Who should apply: Emerging leaders with "a desire for a deeper understanding of Kauai and a sincere commitment to serve in the community." Each cohort is a reflection of the island's diverse community.
Interesting feature: The program begins and ends with a "leadership practices inventory" – a survey of individual strengths and weaknesses. The fellows do it for themselves, but they also ask their peers and colleagues, including direct reports and indirect reports, to participate in the survey. This helps fellows map out a personal leadership development plan and gauge its success.
When to apply: Applications being accepted until August 1.
Cost: $3,000 tuition, plus $200 for two personal assessments.
Contact: www.leadershipkauai.org.