Bill Might Require Training for Volunteers Who Serve on Condo Boards
But it's already hard to recruit people to the boards, says one critic, and such a requirement would make it even harder.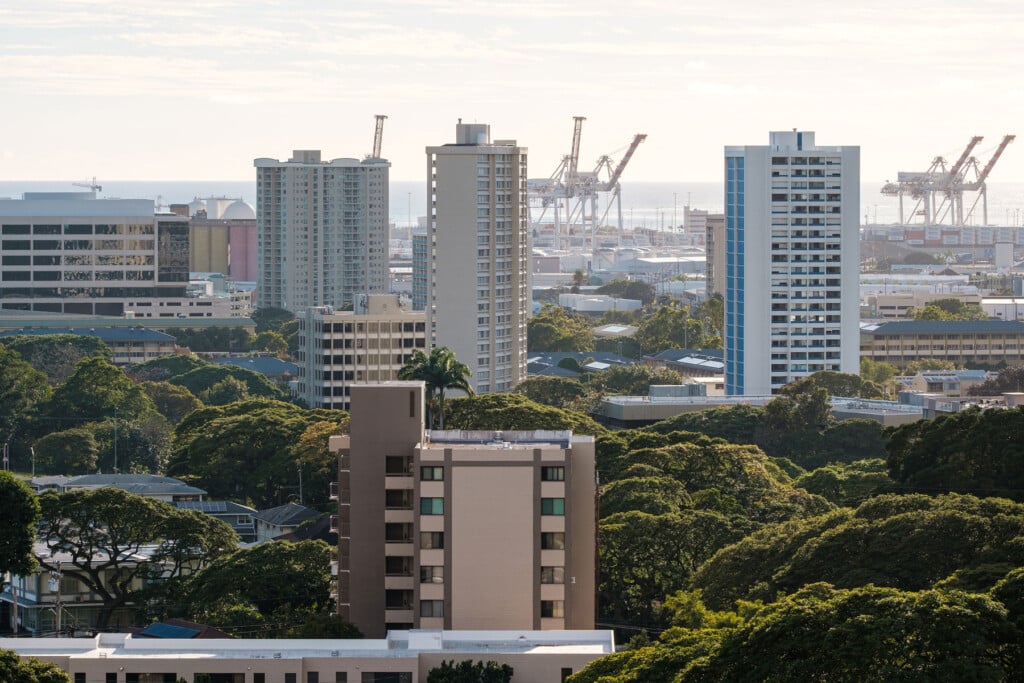 A condominium association's board of directors is responsible for making decisions for a community of condo owners, whether their building or complex has four units or 400. The board's fiduciary duty to the association ranges from setting maintenance fees to spending on major repairs that can run into millions of dollars.
Board members are volunteers from among the condo owners; they give their time but aren't required to undergo any training that might help in their roles.
Hawaiʻi lawmakers set out to change that this year with a bill to require board members to pass a board leadership course within 90 days of being elected to their positions. After multiple amendments by Senate and House lawmakers, SB729 now faces an uncertain fate in conference committee before the Legislature adjourns May 3.
The current language of the amended bill requires the state auditor to analyze a proposal in the legislation that requires condo board members to review an association's articles of incorporation, bylaws, rules and regulations within 90 days, and complete a board leadership course within their first year on the board.
The state Real Estate Commission, which would be required to develop a curriculum for the training, told the House Finance Committee that it already provides "an extensive menu of educational programs for condominium owners and board members," which are available for no cost online.
The point is there are plenty of existing resources to educate condo board members, or any condo owner for that matter. But connecting with these resources isn't mandatory.
There are about 2,000 condominium buildings and complexes in Hawaiʻi.
Richard Emery is a condo management expert who owned the Hawaii First property management company in Honolulu before selling it to Associa in 2011. He says getting people to volunteer for condo boards isn't easy and requiring them to take a course to serve will likely make recruitment even more difficult.
"It's only going to cause problems in the industry," says Emery, who is also a director on the state Real Estate Commission's board and works as an expert witness in disputes.
Testifying as an individual, he questioned the need for SB729, noting the Real Estate Commission already does a good job providing resources for condo board members. The Hawaii Council of Community Associations and the Hawaii Chapter of the Community Associations Institute also offer in-person and online training for board members and condo owners. CAI Hawaii and the state Real Estate Commission are teaming up for the next event: the Condorama X educational seminar on April 29, which is online and free for all condo owners.
Emery also notes that, under Hawaiʻi Revised Statutes Chapter 514B, condos include far more than residential high-rise buildings. They also include mixed-use condos, commercial condos, senior living condos, assisted living condos and agricultural condos.
"The law is broad because it covers too many types and sizes of condos," he says. "People seem to focus in on a couple residential condos that are having problems."
One of those, One Archer Lane on South King Street, has been in the news recently for implementing steep increases in maintenance fees to help cover the costs of a $7 million capital improvement project.
Emery says boards have a responsibility to raise maintenance fees regularly to keep up with projected maintenance costs of buildings, but volunteer members often hesitate to do so. As a result, major projects to replace aging pipes or elevators or to fix concrete spalling are often put on hold, sometimes for new board members to deal with.
"I think deferred maintenance on these buildings is a major issue for condos today," says Emery.
Another major expense for condo buildings has been the installation of safety features such as fire sprinklers and fire alarm systems, which were thrust into the spotlight after four people died in a 2017 fire at the Marco Polo condo, which did not have sprinklers. Senate Bill 855 would require the cost of those systems to be listed in an condo association's reserve study – the budget that forecasts when major maintenance projects will be needed and how much they are expected to cost.
The bill says such budgeting will be required for any building that the Honolulu Fire Department judges to need sprinklers.
Emery notes the bill has a "safe haven," a provision that allows an association to forecast using a loan to pay for life safety systems – instead of requiring the condo association to have funds in reserve.