Letters to the Editor: Feedback – Dump the DOE, Local Produce at Big Boxes, and Rude Phones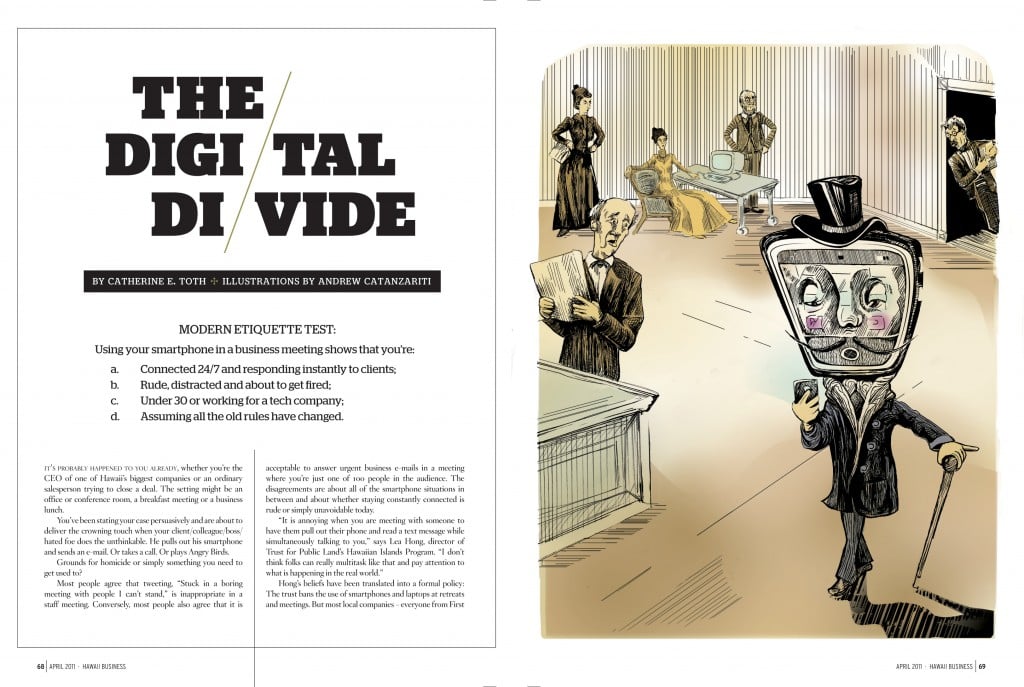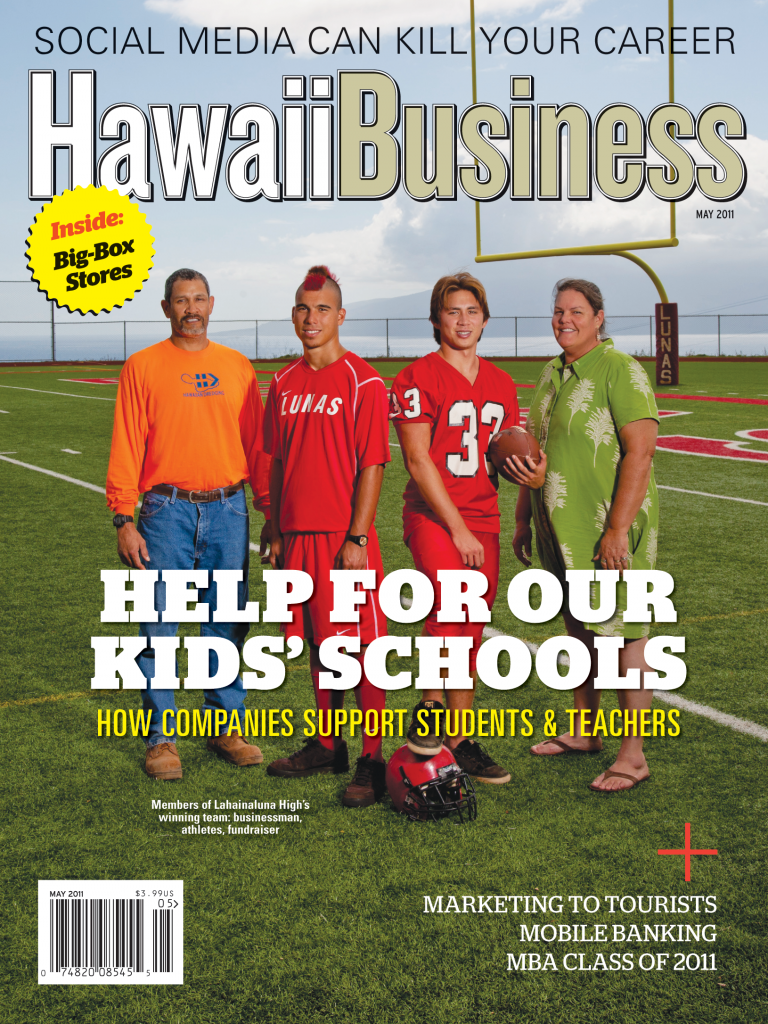 Dump the D.O.E., Allow Vouchers
I don't believe it's everyone's responsibility ("Businesses Help Public Schools," May). People and businesses meet their responsibilities by paying taxes. Why should parents who are already burdened paying private school tuitions be forced to pay taxes to support an overtly bureaucratic public school system whose performance is mediocre at best and then be asked to donate more money to a failed system? Get rid of the DOE, incorporate local school boards and allow everyone to have access to school vouchers if they like.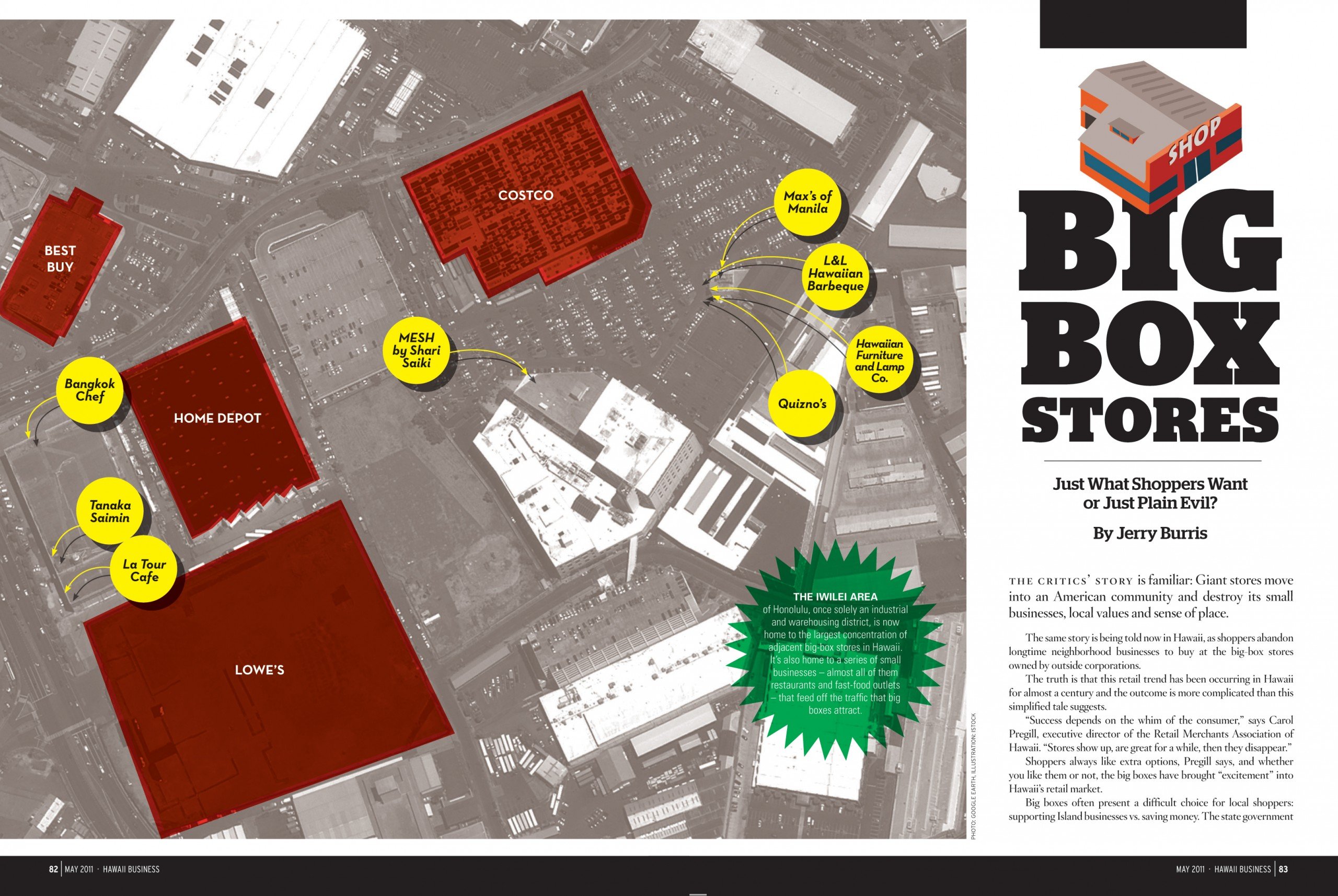 Shops at Big Boxes for Isle Produce
Hawaii stores could, if they wanted to, fight back ("Big-Box Stores," May). Many Big Island big-box stores sell more local produce than the big, Hawaii-owned groceries. It would be nice to buy local from local, but if I can't, I'm going to buy local from a Mainland big box.
Posted by konaken on hawaiibusiness.com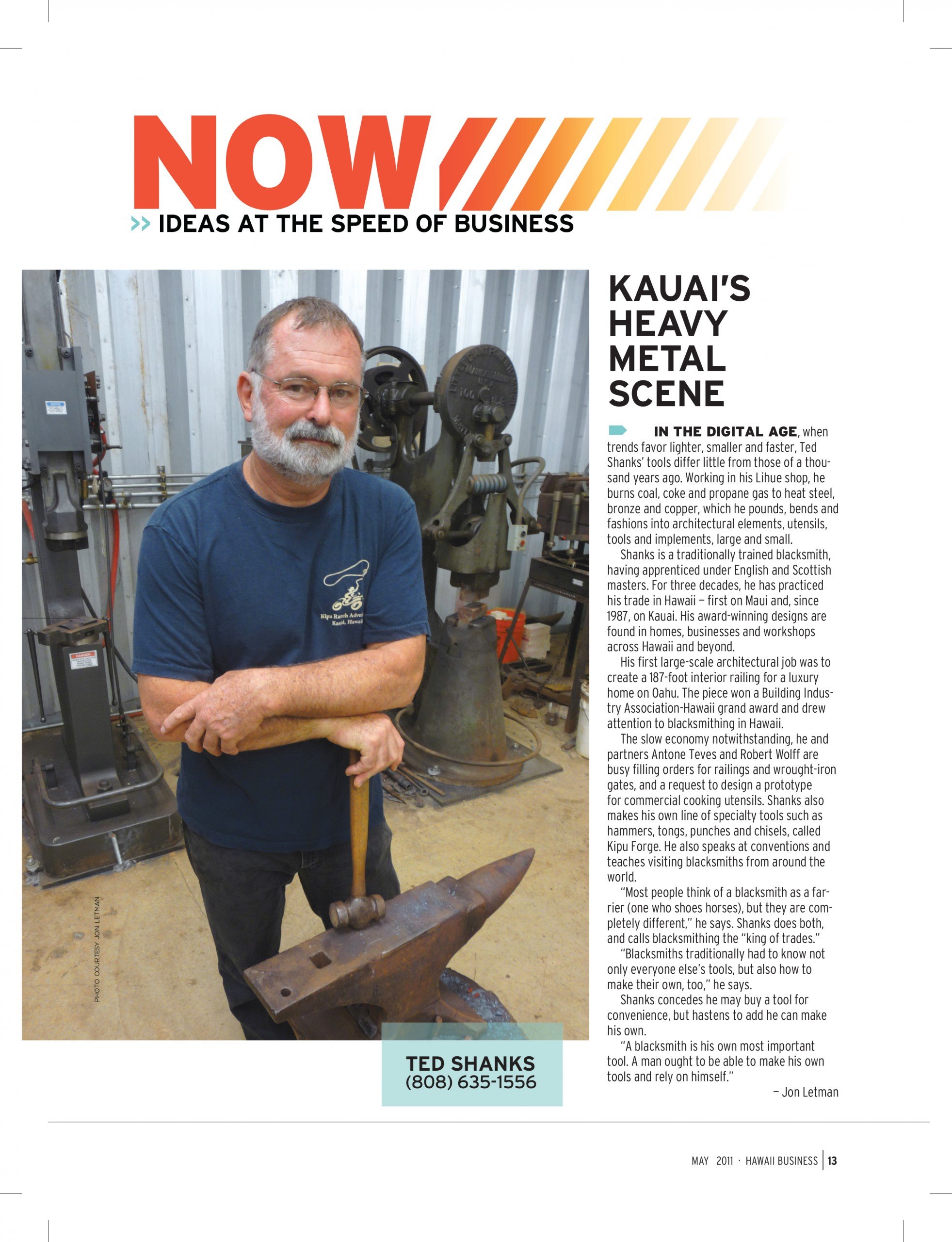 Blacksmith's Story Brightens His Day
Interesting article about blacksmith Ted Shanks ("Kauai's Heavy Metal Scene," May). Jon Letman has a wonderful, easy-reading writing style, and I look forward to his features. I always learn something that brightens my day. His subjects remind me that hard-working, sincere and productive people are everywhere.
Posted by Miles on hawaiibusiness.com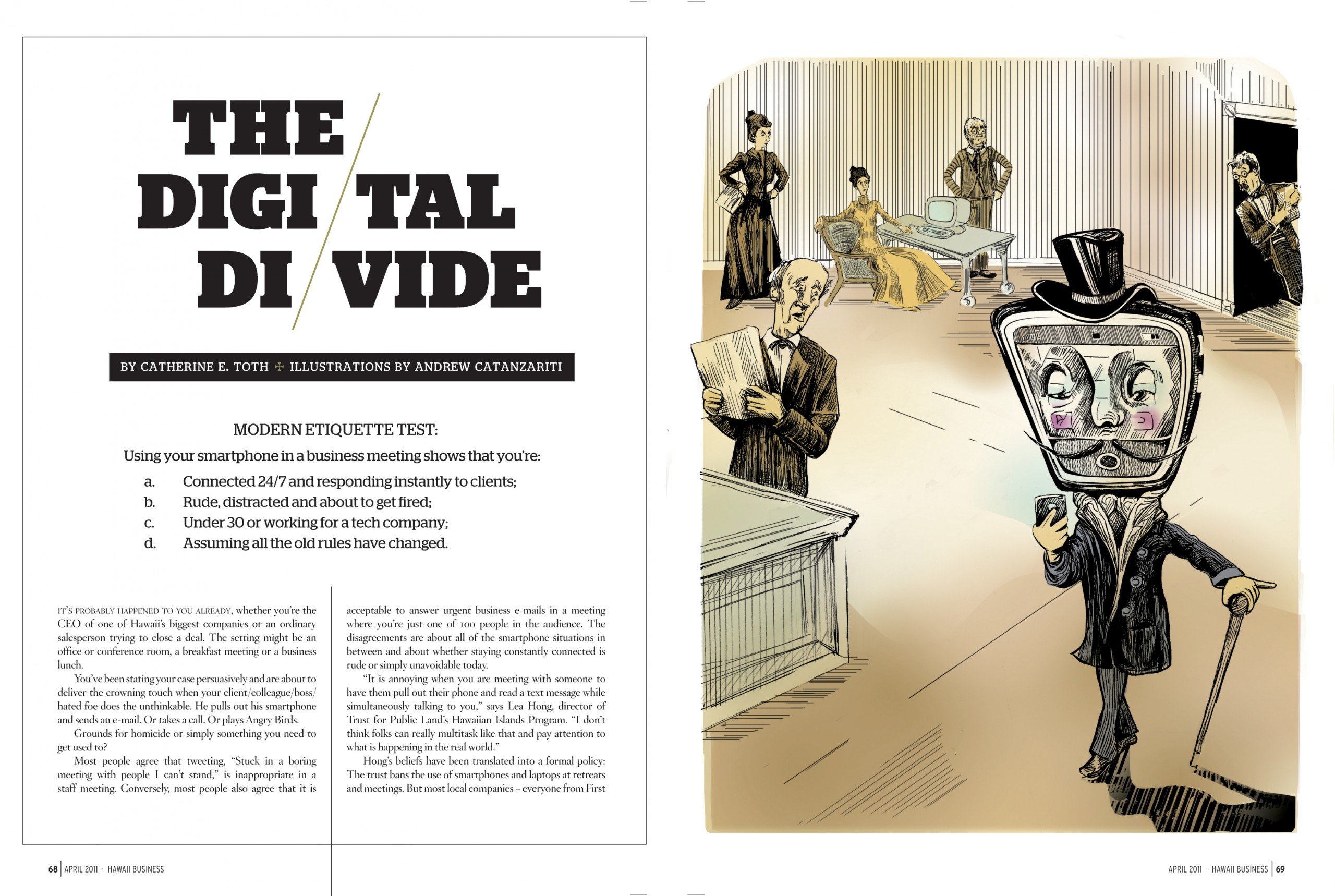 Rude, Rude and More Rude
What phone etiquette? Rude, rude and more rude ("Are Smartphones Rude Phones?" April). Most establishments have a sign requesting no cell-phone use at the counter. Finish your conversation before starting another one. Geez!
Jill McGowan on HB's Facebook page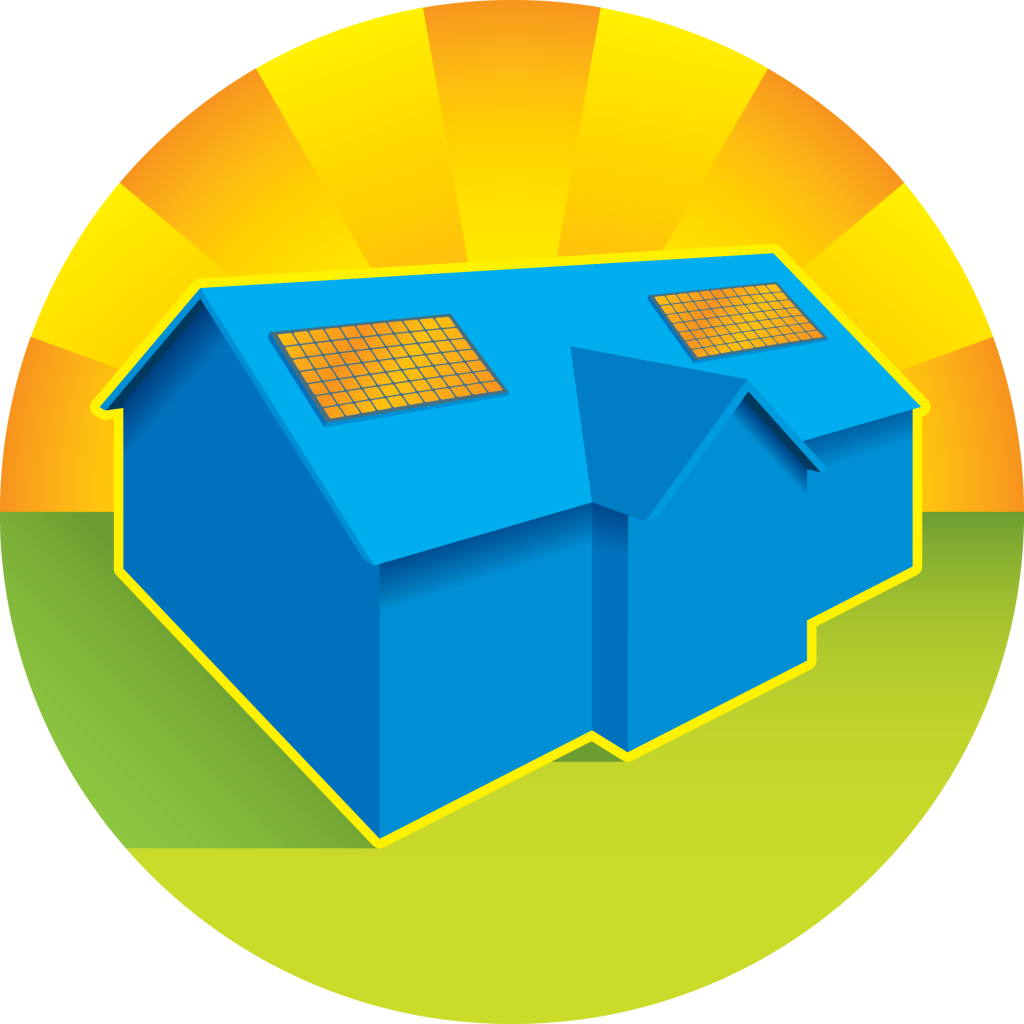 Correction:
Revolusun also Offers Zero-Down Solar
"Zero Down for Solar Power" (May) failed to note that RevoluSun also offers homeowners solar systems for no downpayment, under a partnership with SunRun.
"For homeowners who want to do what is best for the environment, but perhaps weren't able to finance a system, this program allows them to go green with no money down," says Todd Georgopapadakos, RevoluSun's managing principal.