Can You Keep a Secret?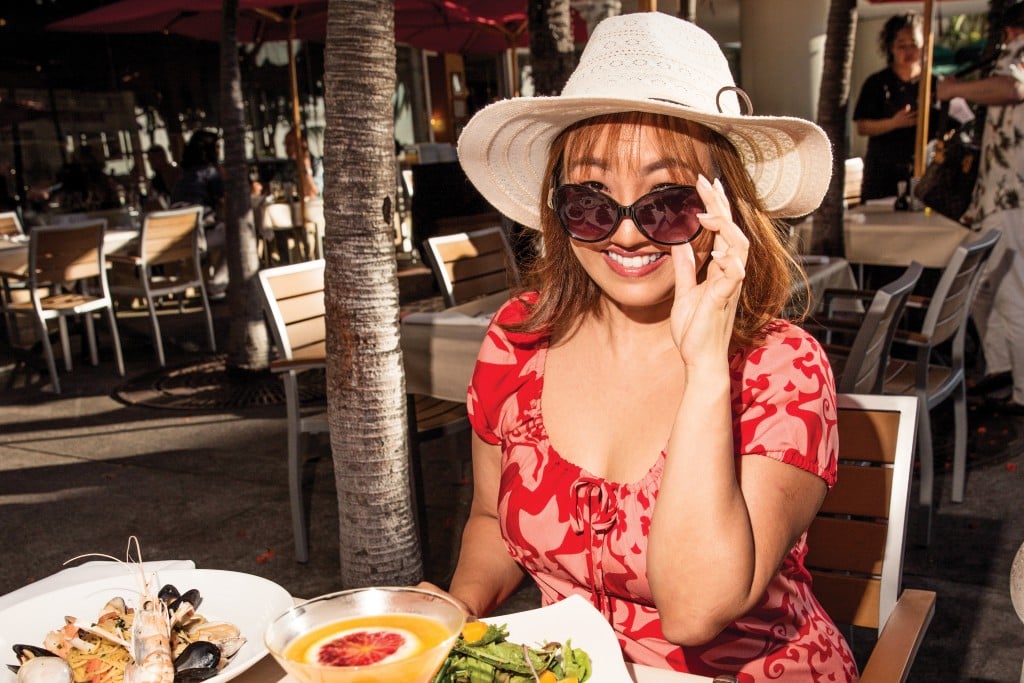 Ever wonder what customers really think of your business, and what sort of service they receive when you're not around? Mystery shopping firm Insight Twenty20 can tell you.
"Michelle Chun and her team understand the hospitality industry and what keeps guests coming back," says Turtle Bay Resort manager Brian Hunnings, a client for more than five years. "She and her team are very detailed and thorough.
"If we feel we have a problem area, we are able to deploy resources almost immediately to help troubleshoot. Her team's reports provide a very accurate pulse check of what our guests are experiencing.
"They are very truthful and don't sugarcoat their findings. We share our shoppers' reports with the staff. This inspires them to always go above and beyond and keeps the team honest when it comes to cash-handling issues. It's reflected in our guest satisfaction surveys and our high scores."
Chun's company just celebrated its 10th anniversary last year.
While completing her studies in Japan in the early '90s for her MBA in international management from Arizona State University, Chun experienced what she calls the "mecca of customer service." But when she returned home to Hawaii, she found "big problems" with similar services.
After finding work at a local ad agency, the Makiki resident became manager of the mystery shopping division at a different firm. Nine years later, the company was bought out and Chun was at a crossroads.
"It was my previous clients who encouraged me to open my own business," the 47-year-old recalls. "They said they would wait for me, even though they had opportunities to go with other companies."
So in 2006, Chun dipped into her savings to become owner and president of Insight Twenty20 with only three clients; now she has 25.
"Everyone asks me where I got our name. I wanted something clever to indicate clarity, so ended up with 'Twenty20.' Then I didn't want folks to get me mixed up with an optometrist, so I added 'Insight,' Chun says humorously. "I used the owl as a symbol, because that's how undercover shoppers should be: quiet, but eyes always open; awake day and night.
"It took about two to three years for me to get my footing," she remembers. "There were some struggles and it was hard; there were some times when I wanted to throw in the towel.
"You can't really expand your business unless you have a good team."
Chun contracts with 40 to 50 select individuals to perform part-time mystery shopping for her clients, and she contracts with a core group of about five project managers.
It takes about three months for people to learn the Insight Twenty20 system, according to Chun, and folks come from all walks of life to participate as shoppers: teachers, engineers, attorneys, stay-at-home moms and those in the military.
"Are you a good observer? Can you work alone? Can you write well? Can you make deadlines? We're not looking for people who just like to shop and eat. We're looking for those who can provide professional feedback as 'undercover spies' to help our clients.
"Our 'mystery agents' have to be very factual and specific with names and descriptions, along the lines of police or security reports. I would say our reports are the opposite of Yelp, which are too personal," Chun quips.
Now that social media instantaneously influences consumer decisions, Chun says, her business has expanded exponentially because clients want to be sure their employees are performing up to snuff.
"Oftentimes companies use our reports for staff bonuses or staff recognition. Some clients have multiple locations, so they hold a competition among the locations to see who can get the highest score. It's very empowering for the staff to get positive feedback."
Although Chun says hers is a small business, many of her clients are not. They include ABC Stores, Starwood Hotels & Resorts, LeSportsac and Tiki's Bar & Grill.
"We customize our program according to each client's protocols," Chun explains, "such as one client may require a certain customer greeting upon arrival or a specific wait time before receiving your order in a restaurant or bar.
"Then we'll help the client customize a questionnaire of about 10 to 40 questions. If they don't have any prepared questions, we'll start them off with a generic form."
Chun finds about 60 percent of her clients haven't tried any customer surveys before, while about 40 percent may have tried an internal survey, but it may have been done by family or friends, so it may not have been objective.
"That's why some of my clients have called our reviews a 'Holy Grail' of sorts, because we're professional, factual and objective," Chun says proudly.
The frequency and rotation of the Insight Twenty20 visits depends on the needs of each client.
About five years ago, Chun expanded her services to the Neighbor Islands, and about two years ago to Guam. She mainly gets referrals via word-of-mouth.
"We're always looking to expand, and especially with all these new businesses coming up – such as website reviews or activity-related businesses like zipline tours or kayak rentals – I'd like to see if I can penetrate them."
As for the future, Chun says she plans to keep on going "until my knees go out."
---
Insight Twenty20
537-2545 | insight20.com
---
Each month, Local-Kine Biz tells the story behind a Hawaii small business. If you know a business we should cover,
email localkinebiz@gmail.com.