Guiding Companies' Decision- Making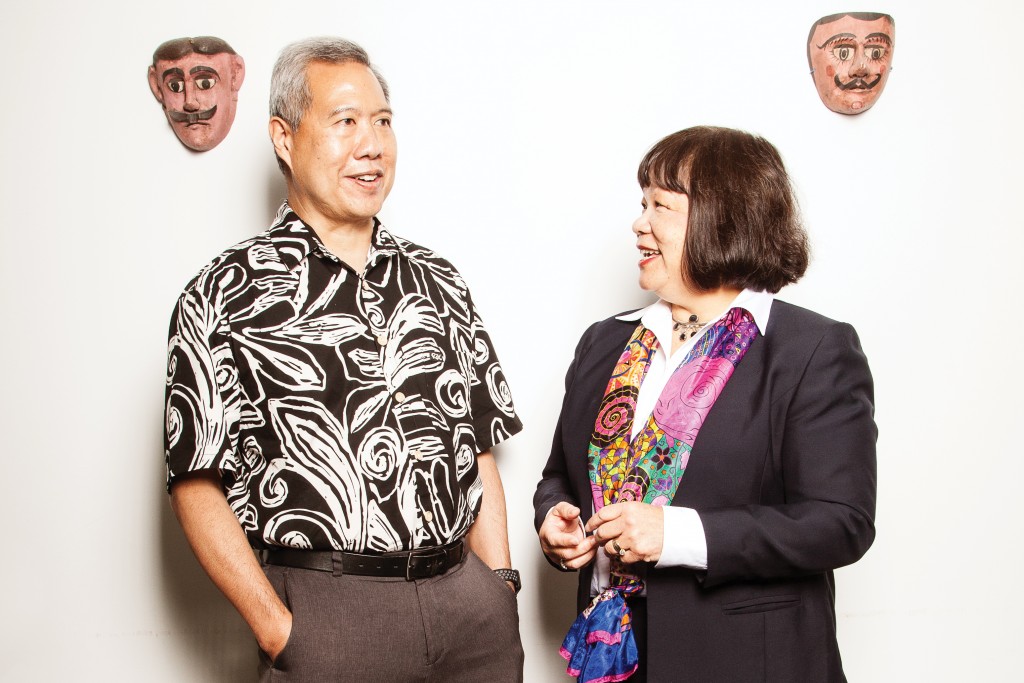 When General Motors wanted to learn what car models would sell in the Chinese market, they turned to the Honolulu-based OmniTrak Group to get inside consumers' minds. The insight OmniTrak provided, dubbed "The Goldilocks Strategy," helped the North American automaker write a Chinese success story.
This is just one example of the research company's impressive capabilities in the Asia-Pacific region, on the Mainland, and in Hawaii itself.
Pat Loui, chair, president and owner, says she founded OmniTrak in 1981 with the goal of elevating market research and consulting in Hawaii. Now celebrating its 35th anniversary, the company has conducted research in 15 countries, 12 languages and all of the major Hawaiian Islands. OmniTrak's local clients have included HMSA, Hawaiian Telcom, First Hawaiian Bank, Kamehameha Schools and the Hawaii Tourism Authority, and it has also worked with Fortune 100 companies like Disney and GM.
Loui returned to Hawaii and OmniTrak this year after serving on the board of directors at the Export-Import Bank of the United States, which provides loans that commercial banks consider too risky.
"During my four-and-a-half years there we supported over a million jobs for American export workers. We authorized over $130 billion in loans in four-and-a-half years. These are all products made in America," Loui says.
After being renominated by President Barack Obama for a second term, Loui was unable to get a hearing with the Senate Banking Committee. Instead, she withdrew as a nominee and volunteered in Hillary Clinton's election campaign. "But I'm delighted to be back in Hawaii," Loui says.
"I'm like a boomerang. I go off and do other things … but I keep coming back."
No matter the country or culture, OmniTrak aims to provide clients with information that will guide their business decisions. "I try not to think of us as a research company; we're more of a navigation company," says Chris Kam, executive VP at OmniTrak.
"We're helping our business partners navigate the future," he says. "When you do research, it's not enough to know what's happening. We like to dig deeper into why things are happening." This goal often takes the form of predictive modeling and forward-looking survey techniques, asking consumers about their future plans rather than past habits.
Despite its international expansion, Loui says, the company has stayed true to its Hawaii roots and stresses innovation and cultural understanding as imperative to success. "Instinctively, we have a great sense of appreciation and interest in other peoples and other cultures," she says. "So, being Hawaii-rooted has been a real blessing."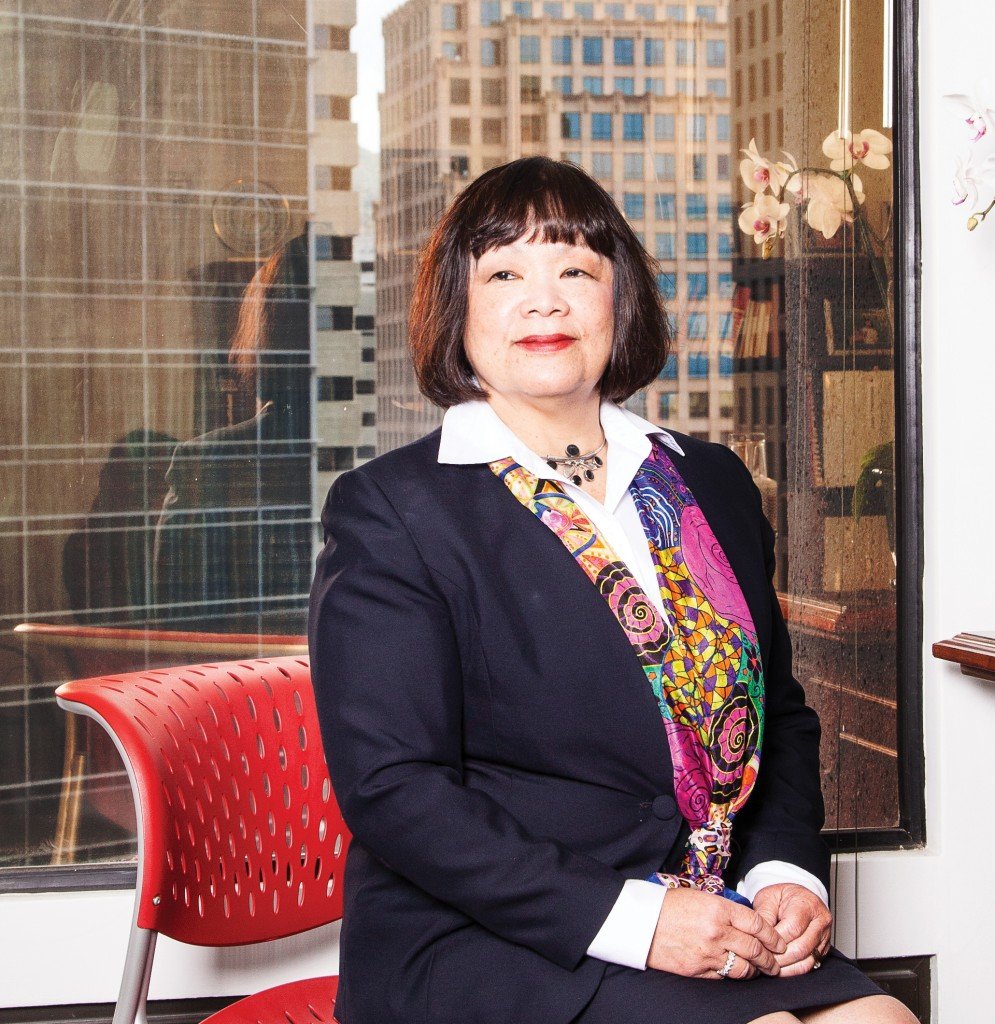 OmniTrak's cultural sensitivity played a critical role when the company helped GM launch its joint venture with SAIC, a Chinese automaker. By more closely examining Chinese culture and the purchase intent of consumers, OmniTrak identified "The Goldilocks Strategy" for GM car models there. "One was too small – the Opal that was made in Germany – and one was too big – the Cadillac," Loui says. "But not for the reasons you would think, like the size of the streets. Rather, it was seen as too ostentatious and it might attract the scrutiny of the tax authorities. So the Buick, which was a dying brand in the United States, became the just-right fit for the market." GM doubled its production capacity, mostly for Buicks, one year ahead of schedule, she says.
OmniTrak's research projects span industries as well as cultures. "I jump industries by the hour," Kam says. Recent surveys include consumer research on the Millennial population in Hawaii and a sexual harassment and gender-based violence census with the UH system. With 45,000 students, the UH census is the largest Internet survey conducted in Hawaii, he says. The results will be released in the fall.
OmniTrak also completes approximately 150,000 departure surveys at Hawaii airports each year. The company has even employed its expertise in the tourism industry on the Mainland, conducting in-person "intercept surveys" of airport passengers. It is working with the Colorado Springs Airport to profile travelers in order to optimize flight schedules and the airport experience. "Airports around the country have great insight into how many people pass through their departure and arrival gates, but they don't know who's traveling through, the profile of people," Kam says. "If they were armed with this kind of knowledge, they would be able to better attract passengers to their destinations and their airports."
Depending on the project, OmniTrak uses a mixed methodology to evaluate both quantitative and qualitative data. Survey strategies include telephone interviews, online questionnaires, focus groups and in-person intercept surveys. Clients can even bring in focus groups to conduct website surveys, which track the ways consumers move through an online site.
Despite the recent shift away from phone interviews in favor of online questionnaires, OmniTrak remains committed to multiplatform research. Loui says OmniTrak grounds that decision in both Hawaiian culture and its own research. "We spend a lot of money on research on research," she says. "Hawaii is an oral culture, and there are large percentages of our population that really prefer to discuss issues and to be asked questions orally rather than in writing. When you're doing just an internet survey, you don't have sufficient representation from certain socioeconomic subgroups in the Islands."
Even OmniTrak's recent office renovation for its 35th anniversary is aimed to improve the blend of research methods available to clients. "Your office is part of your packaging," she says, and a redesigned focus group room and viewing area can be configured for various styles of data collection. "It's really about giving our clients increased flexibility so that you have the optimal facility for the methodology."
For Loui, everything comes back to a sense of curiosity and a desire for knowledge. "I've had a lot of different jobs, and I've loved all of them. I love research (because) I really believe that the best decision-making is based on knowledge and understanding of the marketplace and the consumers."