Look Professional, Feel Empowered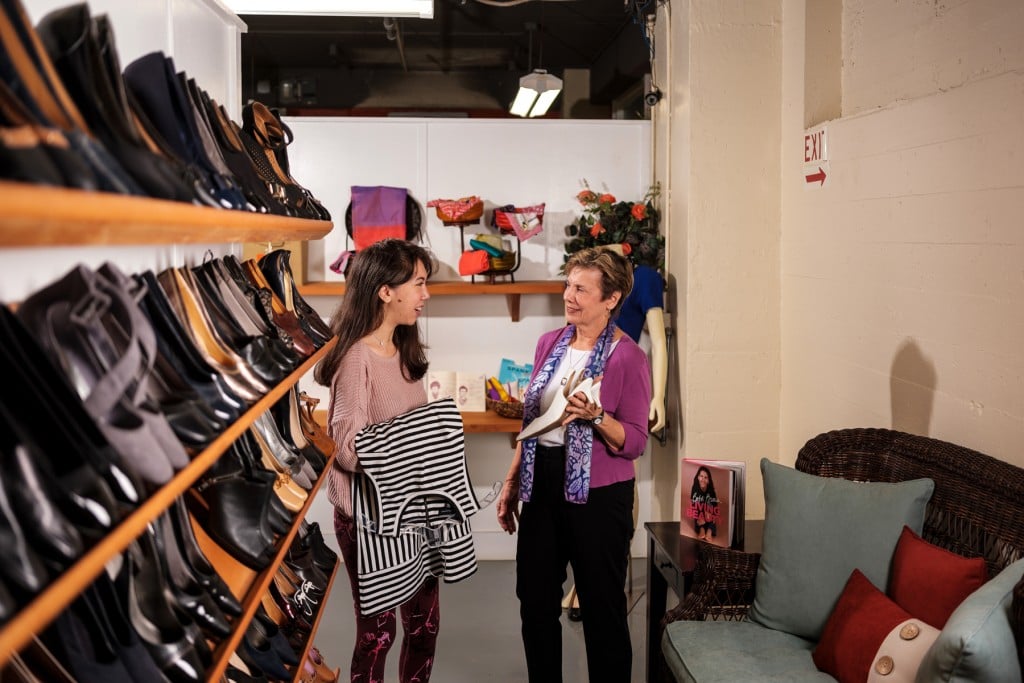 Marlene Hertz, right, a volunteer personal shopper with the YWCA O'ahu's Dress for Success program, works with Marisa Alderman during a "suiting." The program provides women with professional outfits from community donated clothing, says Kehaulani Coleman, director of economic advancement programs for the YWCA O'ahu. They get one outfit for interviews and two more when they land a job.
For a woman coming out of incarceration, unemployment or other challenges, "seeing herself in the mirror in a full-length suit, it's beyond what her imagination was until that point. It builds confidence, it's transformational and empowering," Coleman says.
The clothing is one part of a three-step program, which also includes job readiness training and help with job searches, and after landing a job, participation in a professional women's group that focuses on career development, Coleman says.
TIME:  THURSDAY, 10:19 A.M.
LOCATION:  YWCA LANIĀKEA, HONOLULU
PHOTOGRAPHER: AARON K. YOSHINO