Lunch in the Garden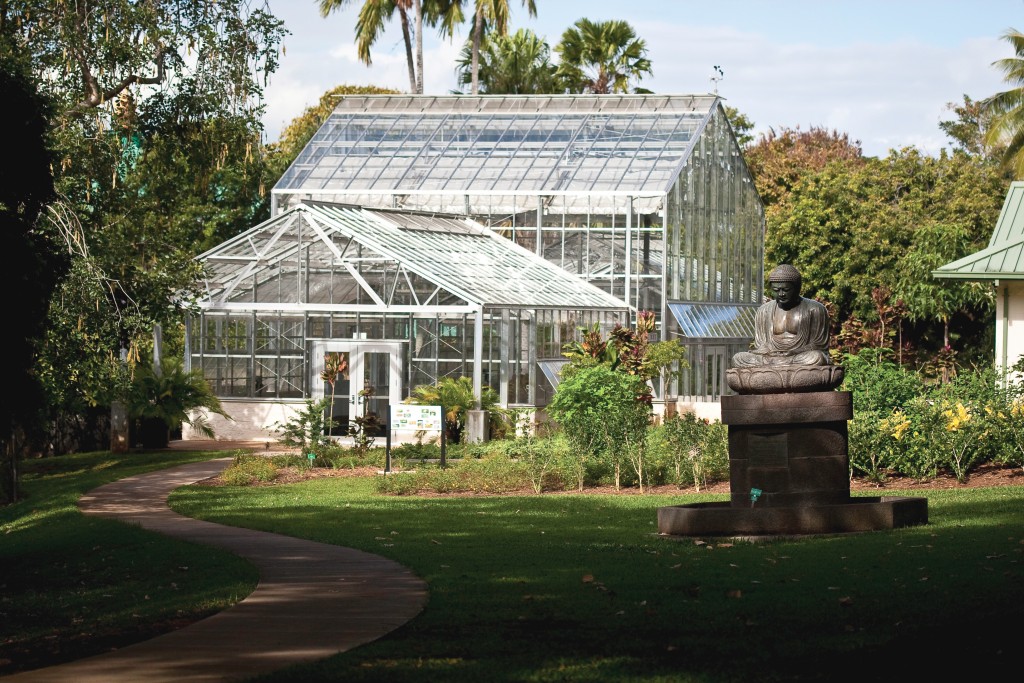 Sometimes not eating lunch at your desk means getting in a car — preferably with a few office-mates — and taking off for a change of scenery.
And there is no better place for lunch-time scenery in Honolulu than Foster Botanical Garden, tucked on the edge of downtown, right off Vineyard Street and bordering the Kapalama Canal.
The garden is a tropical wonderland of palms, orchids, exceptional and rare trees, and shady walkways.
There are many places to plop down for the classic open-air lunch.
Granted, admission for kamaaina is $3. But volunteer docent Helen Lange says a smarter approach would be to sign up as a "Friend" of Honolulu Botanical Gardens for $25 and then you get free admission for yourself and your family for a year. That gets you into any of the five Honolulu botanical gardens, including the Liliuokalani Botanical Garden, just north of Foster Garden between North Kuakini and School streets.
Lange also says there are well-shaded picnic tables just outside the garden entrance adjacent to the parking lot (which is free and usually not crowded).
Foster Botanical Garden
50 N. Vinyard Blvd., 522-7066
honolulu.gov/parks/hbg/fbg.htm