Making a Hobby Your Business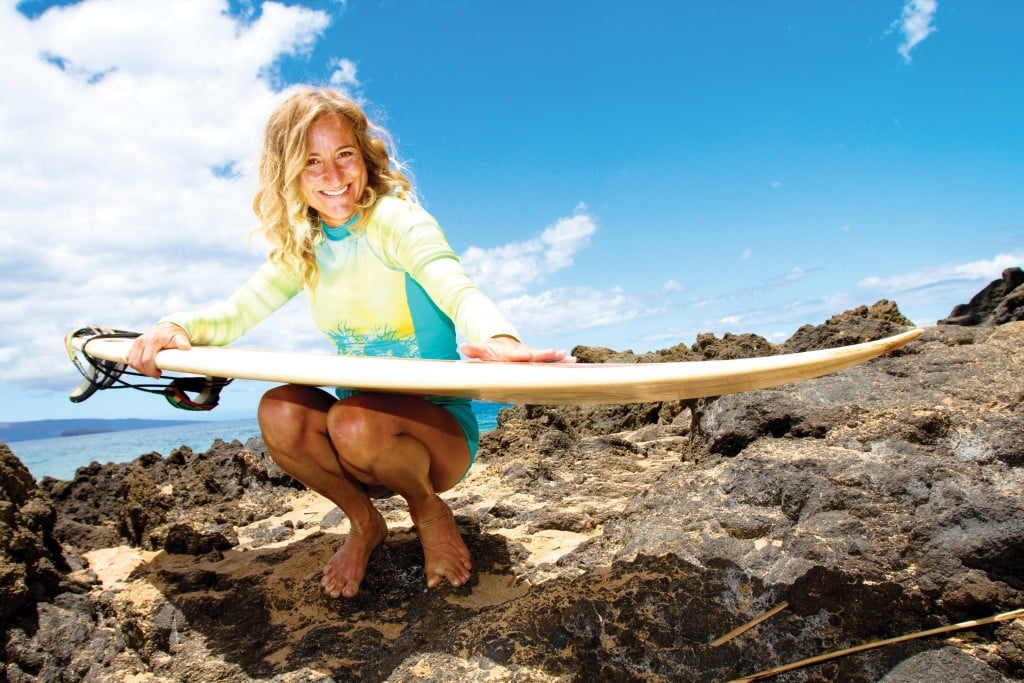 Maui Surfer Girls founder Dustin Tester proves that, with hard work, you don't need a business degree to own one. Tester's love of surfing and her Adventure Education degree from Prescott College in Arizona inspired her to start an all-girl summer surf camp. "I gave a presentation on building self-esteem in girls through outdoor education and it was then that I had the 'Aha moment,' " she says. "Surfing is the perfect sport to teach empowerment to girls." MSG launched in the summer of 2001.
HB: What startup homework did you do?|
Before starting MSG, I researched other surf businesses and found out how I could get an ocean recreation permit and asked for advice. Every businessowner needs a mentor or role model to talk to about issues that come up. Luckily for me, I can go to my dad. He owns a flooring business called Wayne's Carpet and I call him all the time for advice. I don't always take it, but he's a great sounding board.
HB: What have you learned about networking?
I believe in karma. I tell people you don't want to burn any bridges because, you never know, the most unlikely people could end up helping you, especially when you're on an island. In my second year of business I had connected with a high school friend who ended up working in New York at a big PR firm. She liked the concept of MSG and she helped me get into Time, Seventeen and Teen People magazines. Ironically, I was struggling as a small business and the coverage helped me bounce back.
HB: What advice can you give on turning your hobby into a business?
Don't second guess yourself and truly commit wholeheartedly to your project and passion. I would not be successful if I committed halfway or held back because of my inexperience as a businesswoman. I had to remind myself to play the part, even though I faced a huge learning curve. Some days I pinch myself during a lesson. I'm in awe of the view from my surfboard of the West Maui Mountains. I say to my students, "Welcome to my office!"
HB: How do you separate work from play?
The downfall in teaching surfing is being too burned out to surf, especially after four to six hours of lessons. I've learned to delegate my surf lessons to my instructors and schedule in a surf trip with friends each fall when we are slow.
Visit Maui Surfer Girls on the Web.