Making a living underwater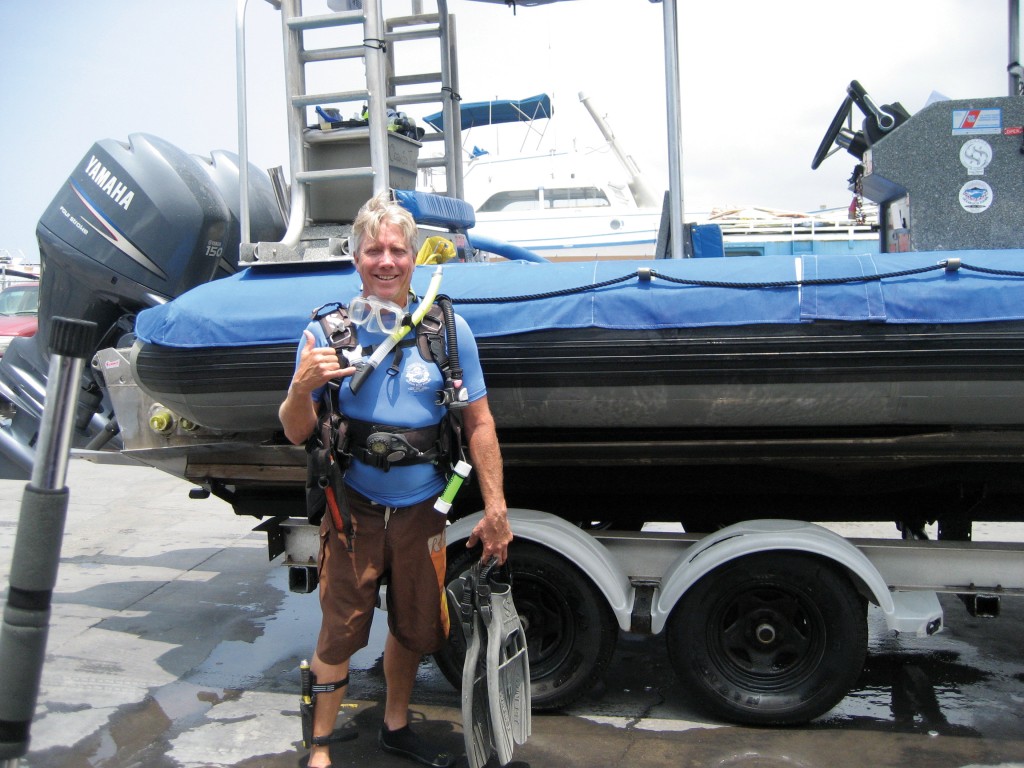 Name: Rob Hemsher
Job: Scuba diving instructor and owner of Ocean Eco Tours
Years of Experience: 17 years as a certified dive instructor
Background:  Hemsher made his first pool dive when he was 6 while growing up in Boynton Beach, Fla. He arrived in Kailua-Kona in 1996 as an officer on a cruise ship and instantly fell in love with the "clean, clear, calm, warm water and natural beauty of the island."
Start:  Hemsher never intended to start a business, but after rescuing the umpteenth person out of Kona waters, a light bulb went on about teaching people to be safe in the water. With two yellow surfboards strapped to the roof  of his Ford Bronco, garage-sale scuba gear in the back and the support of the Kona surfing community, he started the first local surfing school in 1996.
Biggest obstacle:  An inconsistent flow of clients. "The biggest obstacle to continuously overcome is the waves in tourism and the cost of doing business in Hawaii. The great months carry us over during the good months."
Rewards:  With more than 1,500 certified students under his belt, introducing a new diver to life underwater is still exhilarating. "Life changes for a new diver. I get to introduce them to three-quarters of the world, which is under water."
Coolest thing:  The lure of diving, for Hemsher, is whatever is waiting around the corner, whether it's the giant, local tiger shark, "Laverne," dolphin swims or night-time manta dives.
Misconceptions:  Divers don't always wear a wetsuit. "Sometimes I wear one, sometimes I don't," depending on water temperature, he says. Also, people expect diving to be Jacques Cousteau silent, but immediately you hear your own Darth Vader breathing and then, "The ocean is alive. It makes its own music."
Pay:  At $30,000 a year, "I consider this a labor of love."