Aloha de Mele Seeks to Inspire the Aloha Spirit
The company is part of Mana Up's sixth cohort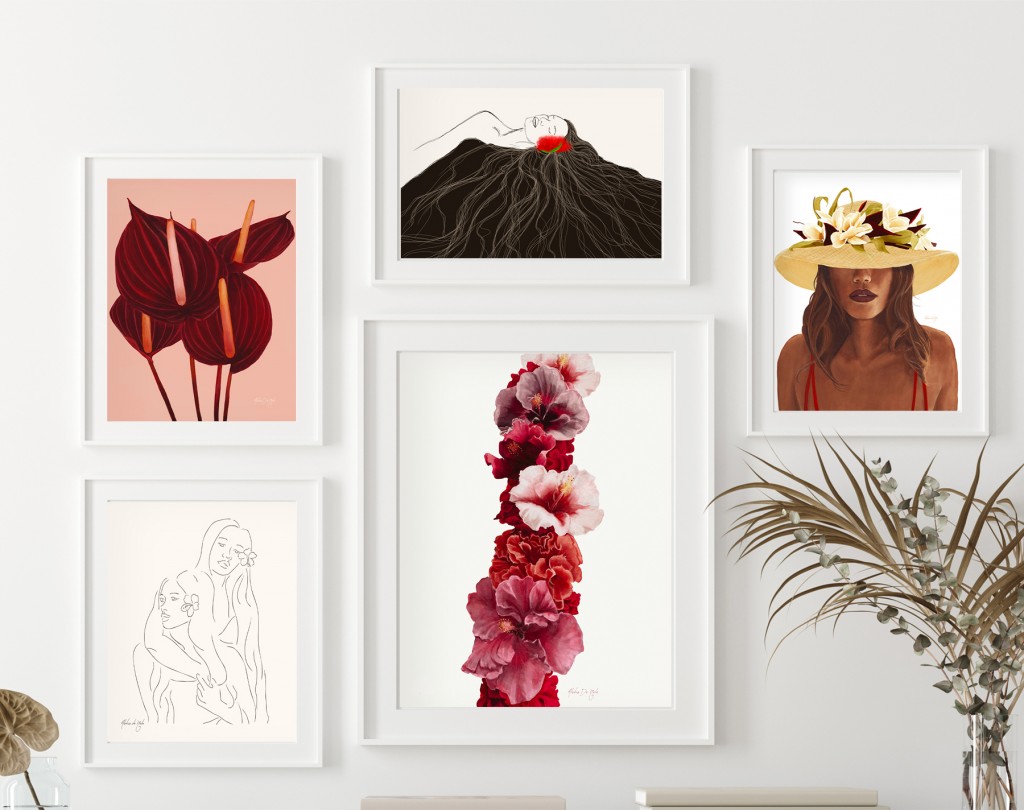 JT Ojerio, the creative force behind Aloha de Mele, says she is inspired by Hawai'i's land, culture and people. "Each art piece is created to make a statement and to exude good vibes and the aloha spirit no matter the location," she says.
Ojerio found her love for drawing after suffering a hip injury in Chicago that resulted in surgery and a long recovery away from her home on O'ahu. That was when she began drawing images that reminded her of Hawai'i and the aloha spirit she missed so much.
She says she continues to draw with her best friend at her side, Mele, a Tricolour Cavalier King Charles Spaniel.