Keiki Kaukau's Toys and Games Include Local Food Play Sets
The company is part of Mana Up's sixth cohort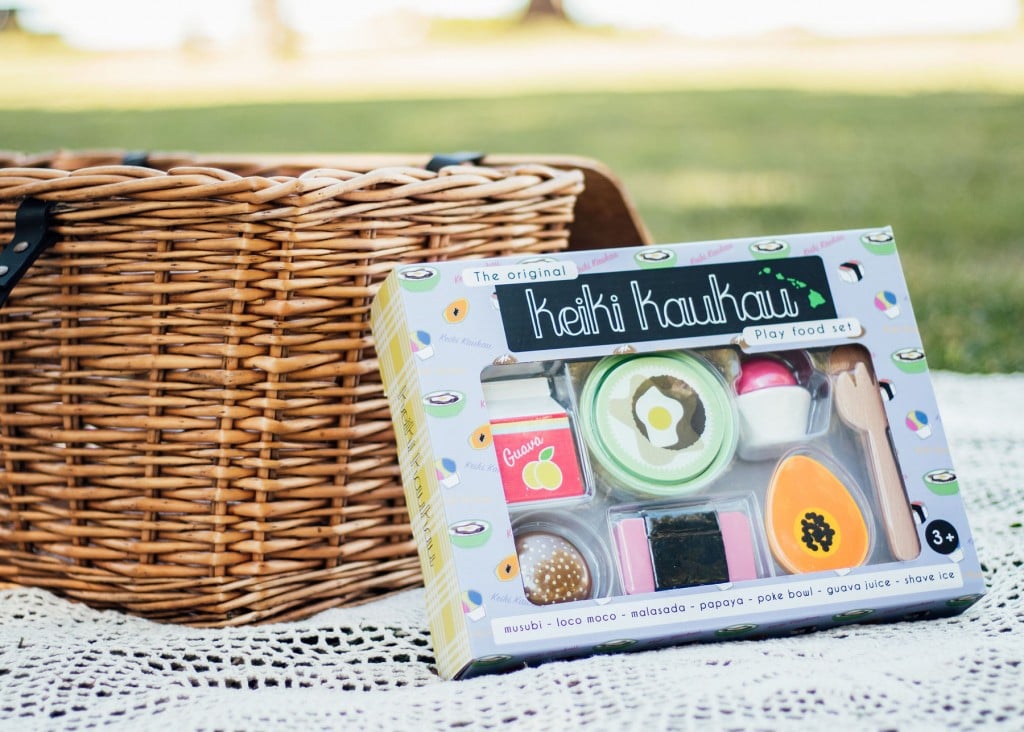 Keiki Kaukau's line of toys, books and games includes wooden play food sets that feature everything from laulau and Spam musubi to shave ice and a little guava juice box.
April Hail, a mother and teacher from Mānoa, creates the sets, which serve as language learning tools and gateways to cultural discovery.
Keiki Kaukau says it has partnered with the Hawai'i Foodbank to donate five meals for every play food set sold. To date, the brand has donated over 30,000 meals.