We'll Reveal the New Mana Up Companies, But First a Giveaway
Mana Up is putting together a basket of local products from the 11 companies in its latest cohort. Here's how you can win it.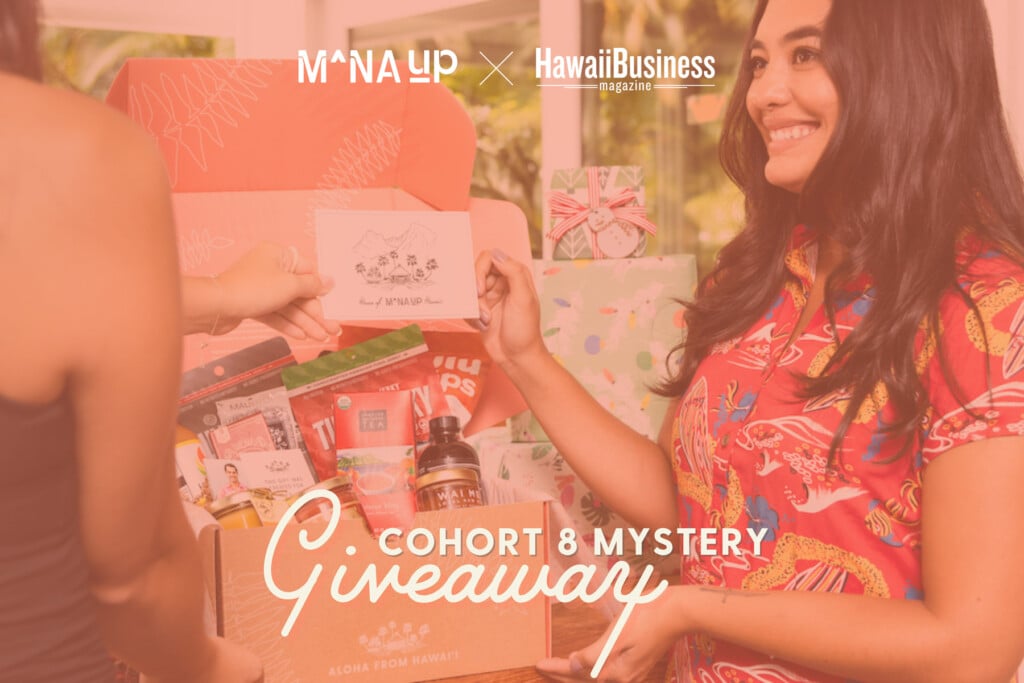 Next week, come back to hawaiibusiness.com as we reveal day by day the 11 local companies in the eighth annual cohort for Mana Up. While you wait for the rollout, enter a Mana Up contest now to win a basket of local products from those companies.
"We love being able to highlight our community's emerging entrepreneurs along with their unique and innovative products," says Mana Up co-founder Meli James. "Our Islands are teeming with talent – and this shows a great example of the new and incredible things Hawai'i's makers and artisans are creating."
To enter the contest, go to this page and fill in your information. Those who fill in all the optional selections will receive an additional 50 entries.
The giveaway closes on Friday, May 19, at noon Hawai'i time.
Mana Up takes the owners in each cohort through a six-month accelerator program that helps them learn how to grow their consumer product companies and scale globally while solving business challenges.
The entrepreneurs meet in person each week at Mana Up's Honolulu headquarters with James and co-founder Brittany Heyd, and get to network with executives in the local business community.