Mana Up's Giveaway Celebrates the Unveiling of Its Cohort 7
One winner will receive a free collection of products from 11 Hawai'i-based companies in the group.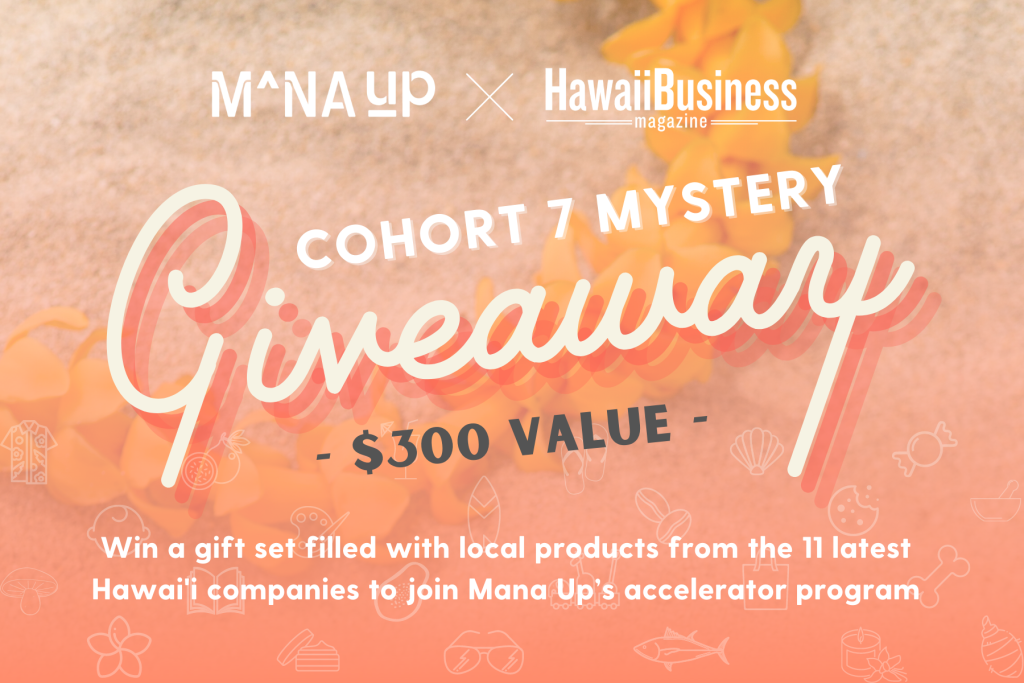 One lucky person will receive a free assortment of local products from the 11 Hawai'i companies in Mana Up's newest cohort.
The giveaway is part of the unveiling of the companies all next week at hawaiibusiness.com. Each day readers will learn about two or three of the companies and their products.
"We're always trying to delight our customers and our community, and keep things exciting," says Mana Up co-founder Meli James about the prize. "It just really shows the positivity and newness that's really happening."
Mana Up takes members of each cohort through a six-month accelerator program that helps the consumer product startups learn how to sell their products locally, nationally and globally through both traditional retail and e-commerce.
To enter the giveaway contest, go to manauphawaii.com/giveaway and fill in your information. Those who fill in all the optional selections will receive an additional 50 entries.
The giveaway closes on Friday, May 20, at noon Hawai'i time.