A Mother-Daughter Body Care Business Built on Tradition and Pono
Hawaiian Rainforest Naturals is one of the 11 companies in Mana Up's eighth cohort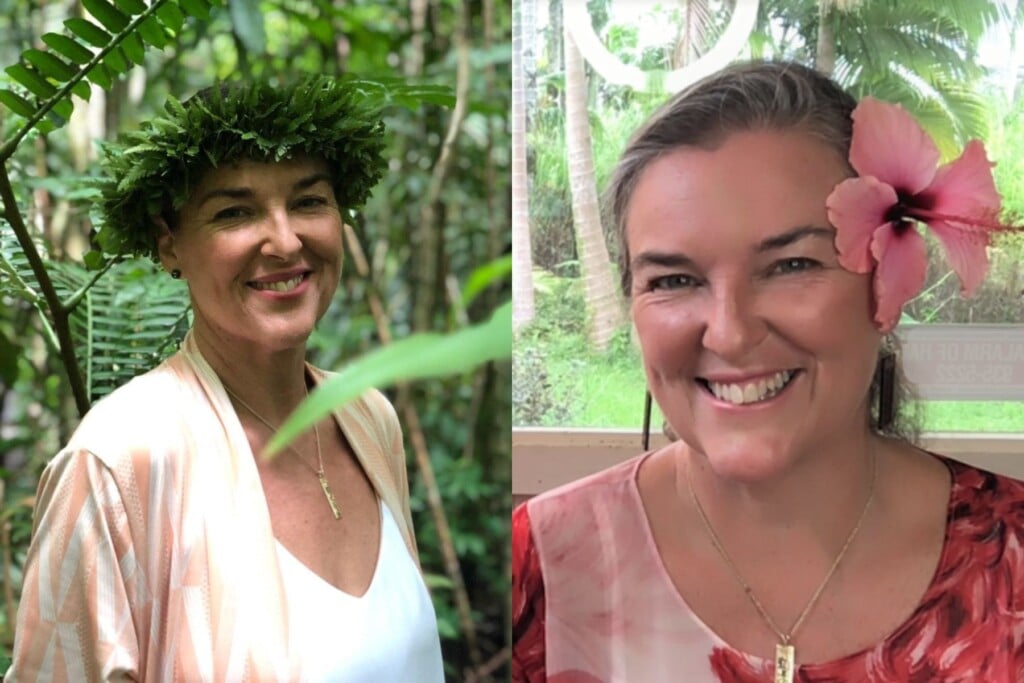 Melia Goodenow, president of Hawaiian Rainforest Naturals, co-founded the company with her mother, Joy Johnson, 30 years ago. Carrying forward the traditions of the kumu who taught them, they ask permission of the plants and the land to pick the flowers used in making their flower essences.
"We go up on the slopes of Maunakea to pick lehua," Goodenow says. "If the answer is no, we will not. Our products contain affirmative permissions. There is a lot of mana in there."
Joy Johnson learned ho'oponopono, the traditional Hawaiian practice of reconciliation and forgiveness, from Morrnah Simeona, a kahuna lapa'au, or Hawaiian medical practitioner. Simeona, who is considered a founder of modern-day ho'oponopono, also taught Johnson how to gather, store and use mana, or spiritual energy.
Says Goodenow: "In this state of pono is where we make our flower essences, bringing the healing energy of the flowers forward. We strive to maintain pono in all that we do. We put our integrity and aloha into all of our products, always remembering to give thanks and to give back to the Earth by taking care of this unique and sacred place."
Hawaiian Rainforest Naturals offers an array of products including lotions and oils, care packages, body scrubs and muds, botanical mists, bath crystals and soaps, plus in-person and online workshops. The company also supplies products and has created treatments for the Kahala Spa and the Ritz-Carlton in Waikīkī.
"We are excited to work with Meli James and Brittany Heyd at Mana Up to achieve our goals. We're honored to be selected," Goodenow says.