Hawaiʻi Island Company Strives To Holistically Heal With Its Juices
Liquid Life Hawaiʻi, founded by a wife and husband, is one of the 11 businesses in Mana Up's eighth cohort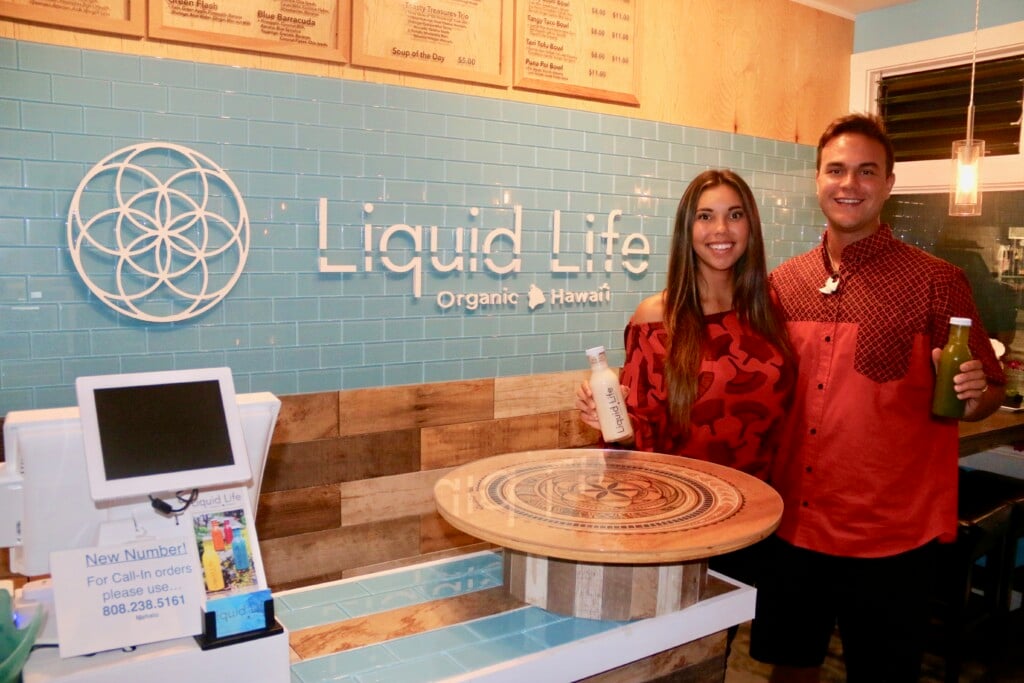 Liquid Life Hawaiʻi co-founder Puna Tripp was raised on homemade juices carefully crafted by her mother.
Now, not only has Tripp continued her mother's practice by juicing at home for her two children, but her cold-pressed products are also bottled and sold at three Liquid Life cafes, in Keaʻau, Waimea, and Hilo on Hawaiʻi Island.
Tripp says she leads a healthy lifestyle, free of guilt: "I don't strive for perfection. I just strive for balance."
Tripp and her husband, Ola, who both run the company, are eager to learn how the Mana Up accelerator program can help grow their business.
"We have customers from all over that come to Hawaiʻi and they say, 'I love your stuff but I live in the mainland; how can I order it?' We are hoping Mana Up can help us find a way to expand out of our brick-and-mortars."
Since 2015, their mission has been to spread the idea of healing through whole foods.
"The genesis of Liquid Life started when I was going to school for kinesiology," she says. Though she had always enjoyed the juices she had at home, it was only after doing some research that she started to see juicing as a "powerful medicine."
When naming their company, the couple liked "Liquid Life" because it was simple and original, but also because it was somewhat of a combination of their Hawaiian names. Tripp says her name, Waimapuna, translates to "springs of living waters," while her husband's name, Kawaiolaokalani, means the "heavenly waters of life."
Tripp and her husband are both from Hawaiʻi Island. Among Native Hawaiians, she says, many unhealthy diets and habits stem from the "poverty-stricken economics" they've endured, and it's important to her and her husband that they keep prices low so their products are accessible.
"Because we want to heal Hawaiʻi," Tripp says.