Hawaiian and Japanese Fashion Brand Sells Sustainable, "Wearable Art"
Lotus and Lime, a mother-daughter business, is one of the 11 companies in Mana Up's eighth cohort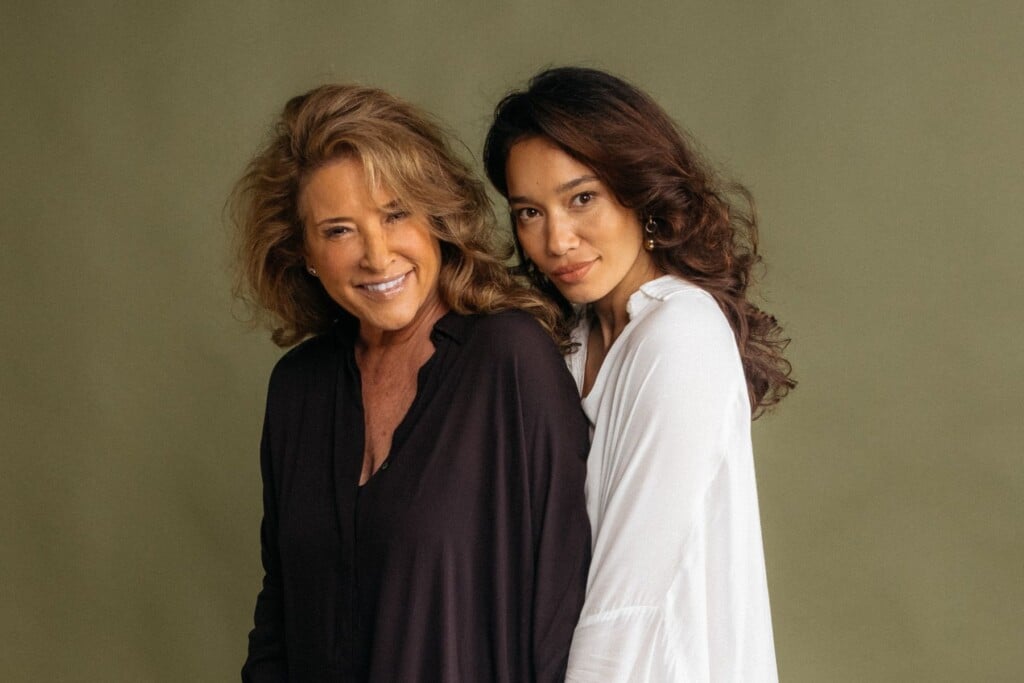 Kimberly Ryusaki-Marrero and Jade Alexis Ryusaki are the mother-daughter team that launched Lotus and Lime in 2012 with the intent of perpetuating their Hawaiian and Japanese cultures through their designs.
Ryusaki-Marrero says the bicultural brand designs its resort and Island-style "wearable art" in Hawai'i with an all-women staff. They also create hand-painted wearable art and other one-of-a-kind fashion pieces.
She says the Moʻokūauhau Collection features a print made from a 15-foot scroll copy of their Hawaiian genealogy chart that she found in her grandmother's drawer many years ago.
"This Lotus and Lime original print honors our kūpuna and pays homage to all the Native people of Hawaiʻi and the ʻāina they come from."
Lotus and Lime's fashions have been featured in the February 2023 MAMo Wearable Art Show at the Hilton Hawaiian Village, New York Fashion Week in February 2022, and 2021's Hawai'i Fashion Showcase – Tribute to Merrie Monarch.
"We try to step out of the box," Ryusaki-Marrero says, with "innovative designs and wearable art that empowers women and men of all shapes and sizes to feel comfortable, elegant and powerful."