20 for the Next 20: Marisa Castuera Hayase, Weinberg Foundation
The managing director of Hawai'i programs and communications is "a new breed of philanthropic leader" who deploys resources where they're needed most.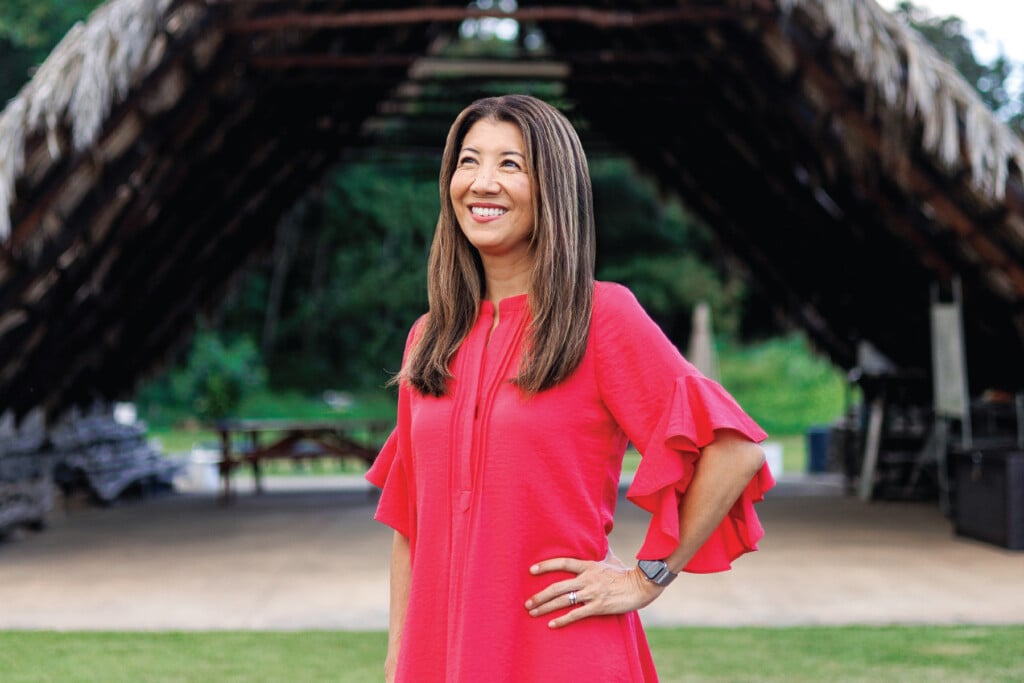 Marisa Castuera Hayase

Managing Director of Hawai'i Programs and Communications, Weinberg Foundation
Since joining the Weinberg Foundation in 2019, Marisa Castuera Hayase has made a big impact on Hawai'i's philanthropic community.
Hayase oversees the foundation's annual $12 million allocation to Hawai'i, first as program director and, since January, as managing director of programs and communications. She has shifted funding priorities to target rural initiatives, often located on Neighbor Islands where poverty is more prevalent than on O'ahu.
"Rural areas in Hawai'i have been challenged by a chronic lack of investment from the public, private and philanthropic sectors," explains Hayase. Last year, 80% of grants that she oversaw went to nonprofits working in rural food security, health care and housing.
"Marisa is a new breed of philanthropic leader … who brings a very smart and strategic lens to deploying resources," says Keoni Lee, CEO of Hawai'i Investment Ready, which partners with the foundation to fund growers and food security groups.
Rather than giving away money to "feel good" or "look good," Lee says, Hayase focuses on how to create lasting change. And she builds "real partnerships with community leaders and organizations that are doing the work," he says.
Those partnerships help her rally other funders around grassroots initiatives, resulting in added revenue beyond the direct grants and matching funds that the Weinberg Foundation awards.
For example, she's working with foundations on getting pre-development funds to nonprofit affordable housing developers. And last year, she secured private matching funds required for U.S. Department of Agriculture grants aimed at expanding local food systems – ultimately pulling in $2 million in federal money.
In addition to her ability to build trust, Lee says, Hayase has an uncommon capacity to listen. She developed it through 12 years as owner of Storyline Consulting, where she worked on strategic plans — including focus groups and interviews – for the state Department of Education, Kamehameha Schools and others.
Hayase grew up in California and received a bachelor's degree from Williams College and a master's in public policy from Harvard.
While she only moved to Hawai'i in 2005 for a position at the Harold K.L. Castle Foundation, her roots here extend through generations: Her husband and two children were born here, one of her grandparents was from Hawai'i Island and her mother grew up in Waimānalo, where she met her father, originally from Mexico.
"It's a wonderful Hawai'i story that people from different backgrounds would come together here on O'ahu," says Hayase.
---
Recommended: Passing the Torch at the Weinberg Foundation

---